Full Week 5 Stat Predictions for Every New England Patriots Offensive Player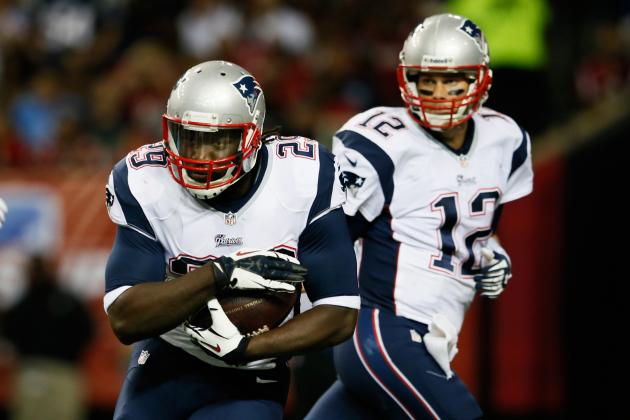 Kevin C. Cox/Getty Images
Could LeGarrette Blount be in line for a breakout game with Stevan Ridley hurt?
Coming off an impressive road win against the Falcons, the Patriots head into this week's tilt with the Cincinnati Bengals looking to keep building momentum offensively. They had their most complete offensive performance of the season against a woeful Atlanta defense and would normally face a much stiffer test against the Bengals this week, but Cincinnati enters the weekend with several key players injured.
Cornerbacks Leon Hall and Dre Kirkpatrick both missed Week 4 and Hall has yet to practice as of Thursday night. Safety Reggie Nelson also missed their last game, but like Kirkpatrick, has been practicing on a limited basis according to this week's injury report.
Linebacker Vontaze Burfict also missed practice with a neck injury, further clouding his status for this week.
The Patriots have injuries of their own as Danny Amendola and Rob Gronkowski are still limited in practice according to the team's injury report. Receivers Kenbrell Thompkins and Aaron Dobson are also dinged up.
In a surprise development, running back Steven Ridley has been sidelined all week with a knee injury, so the Patriots ground game is operating with a skeleton crew.
Before diving into this week's projections, it's time for some disclosure on how accurate I was in last week's effort.
I projected Tom Brady for 349 yards and three scores. He fell short with 316 yards and two touchdowns.
Ridley was projected for 83 yards and a score on 19 carries. I wasn't even close as he notched just 53 yards on 11 totes and remains without a touchdown this season.
I was almost perfect in projecting Brandon Bolden for 14 yards on 5 carries—he had six attempts for 17 yards—but I drastically overestimated his contributions as a receiver. The Patriots did run a few screen plays like I thought, but it was Edelman, not Bolden who benefited.
Fellow running back LeGarrette Blount performed pretty much as expected, relying on one long run of 47 yards to bolster his stat line which otherwise included eight carries for 17 yards.
My receiver projections went out the window once Dobson got hurt, and while I correctly projected Edelman to lead the team in receptions, he was much more of a vertical threat than I anticipated, totaling 118 yards on seven catches. For what it's worth, I did project rookie Josh Boyce's first NFL catch.
The other projection of note was tight end Zach Sudfeld, who I projected for a pair of catches. Not only did he fail to record a reception, he botched an onside kick to give Atlanta life late in the game and was waived this week.
Now, on to the projections!
All statistics courtesy of NFL.com
Begin Slideshow

»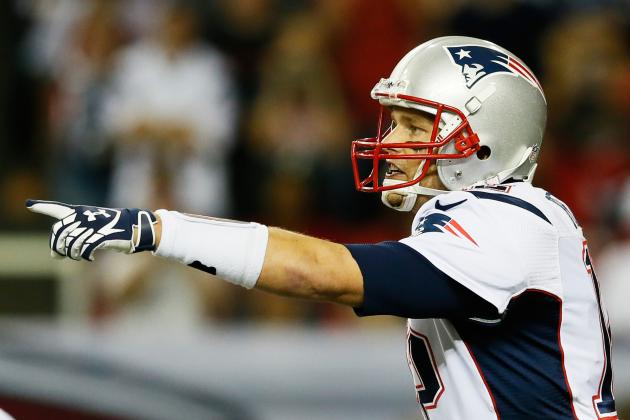 Kevin C. Cox/Getty Images

Coming off a 316 yard, 2 touchdown effort against the Falcons last week, Brady should enjoy another fine outing against the Bengals in Cincinnati on Sunday.
Not that the Bengals can't defend the pass. On the contrary, they do an admirable job, limiting opposing offenses to 235 YPG through the air and allowing six touchdowns through four games. Unfortunately for the Bengals, however, they'll likely be without top cornerback Leon Hall who didn't practice on Thursday. Last year's first-round pick Dre Kirkpatrick usually starts alongside Hall, but he and safety Reggie Nelson both missed last week's game and have been limited in practice this week.
Despite their impressive overall numbers against opposing quarterbacks, the Bengals do allow roughly 38 pass attempts per game. If Brady heaves 38 passes against Cincinnati's banged up secondary he will blow those averages out of the water.
Another factor in Brady's statistical favor is the doubt surrounding running back Steven Ridley's status. Ridley hasn't practiced all week so unless he takes the field on Friday, he'll be a major question mark this weekend. If the team's leading rusher can't go, Brady and Co. will need to shoulder an even greater load offensively.
He's growing visibly more comfortable with his receiving corps with each passing week and should be able to use a mix of play-action, screens, quick passes and delayed handoffs to mitigate Geno Atkins and the Bengals pass rush.
This is based on absolutely nothing other than a gut feeling, but I think at some point the Patriots will find themselves on the verge of scoring and Brady will pull off his patented short-yardage plunge followed by his best attempt at a Gronk Spike.
Projection: 30-of-41, 325 YDS, 2 TD, 0 INT; 1 CAR, 1 YD, 1 TD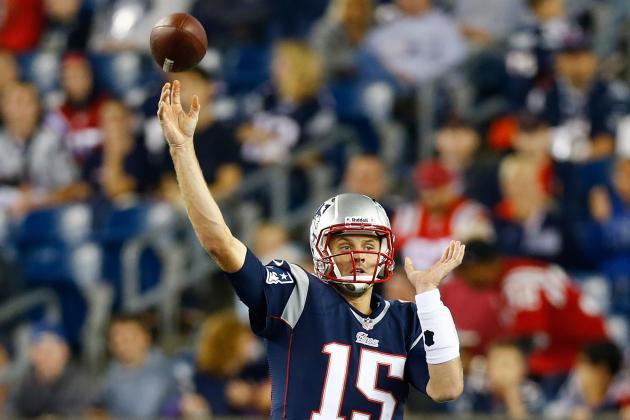 Jared Wickerham/Getty Images

Brady's backup hasn't seen the field this season. I don't expect that to change this week.
Projection: N/A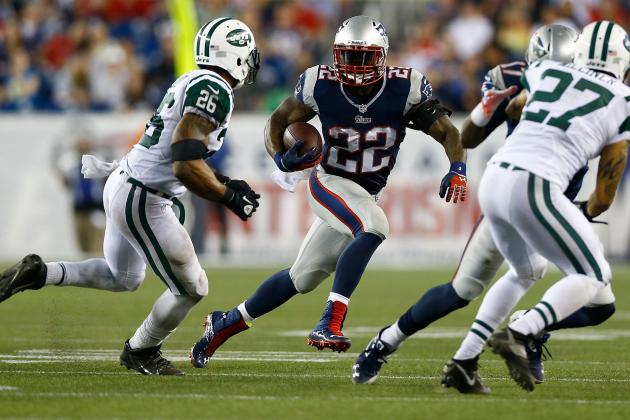 Jared Wickerham/Getty Images

As of this writing, Ridley hasn't practiced at all this week thanks to a knee injury. Even if he practices on Friday he'll likely earn a "questionable" tag for Sunday's game. With a 4-0 record, the Patriots don't need to force the issue, especially since he hasn't been particularly effective this season. The call here is that he doesn't suit up.
Projection: N/A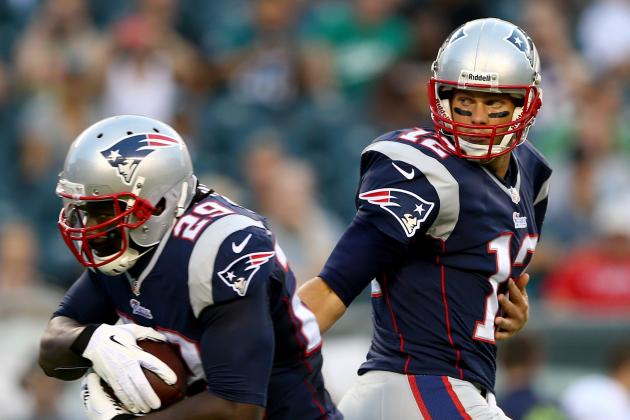 Elsa/Getty Images

With Ridley presumably out, Blount should be in line for his heaviest workload of the season. Obviously projecting his stats isn't as simple as just adding Ridley's per-game production to his own, but that's a logical place to start.
| | | | | | |
| --- | --- | --- | --- | --- | --- |
| Ridley | 47 CAR | 174 YDS | 3.7 YPC | 11.75 CAR/Game | 43.5 YPG |
| Blount | 34 CAR | 155 YDS | 4.6 YPC | 8.5 CAR/Game | 38.75 YPG |
| Total | 81 CAR | 329 YDS | 4.06 YPC | 20.25 CAR/Game | 82.25 YPG |
Based on Blount's production thus far and the possibility of inheriting Ridley's carries, we can pencil him in for somewhere in the neighborhood of 20 carries.
Brandon Bolden will eat into Blount's touches, but with just nine rushing attempts compared to Blount's 34, he clearly resides behind Blount on the depth chart.
The Patriots as a team average 30.5 rushing attempts per contest, and with their receiving corps even more dinged up than usual, this would seem an ideal opportunity to pound the rock with increased frequency. But Cincinnati's hale and hearty run defense has stifled opponents to the tune of 3.8 YPC and 396 yards through four games. Only Johnathan Franklin of the Green Bay Packers has eclipsed to 100-yard threshold against Cincy whose secondary is vulnerable thanks to numerous injuries. So while the Patriots won't abandon the run, this has the makings of a Tom Brady quarterback clinic.
The Bengals can't afford to stack the box and expose their secondary to Brady's wrath, so Blount should have plenty of room to run whenever he does get the ball.
Projection: 17 CAR, 86 YDS, 1 TD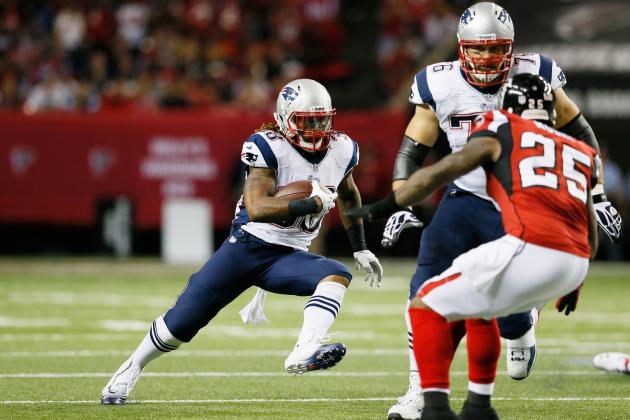 Kevin C. Cox/Getty Images

Like Blount, Bolden should see an increased workload with Ridley nursing a knee injury. With the Patriots likely mounting an assault against the Bengal's nicked-up secondary, I actually expect Bolden to see more snaps than Blount since he's a far superior receiver and superb pass-protector. He just won't log as many carries as the aurochs from Oregon.
Bolden also won't post huge numbers as a receiver either. The most receiving yards the Bengals have allowed to an opposing running back was in Week 1, when Matt Forte caught four passes for 41 yards. Last time I checked, Bolden is no Matt Forte.
Cincinnati's emerging star linebacker, Vontaze Burfict, missed Thursday's practice with a neck injury—making him questionable, at best, for Sunday's tilt. That should make things a bit easier for Bolden in the flat, but unless New England's receivers suffer a setback and don't play, he's in store for a solid, albeit unspectacular game.
Projection: 8 CAR, 36 YDS, 0 TD; 4 REC, 27 YDS, 0 TD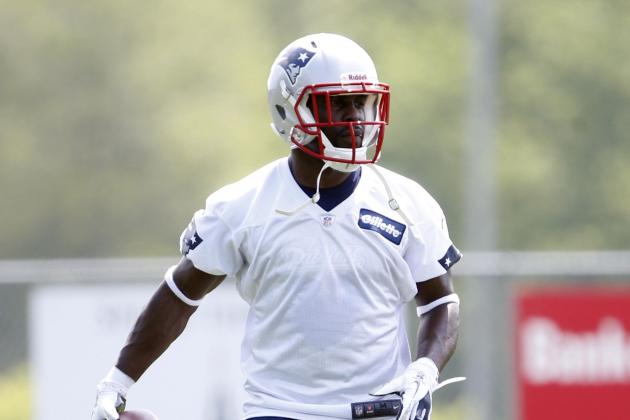 David Butler II-USA TODAY Sports

Washington's been a complete non-factor this season, so if he can't find his way onto the field with Ridley down for the count, he probably never will. It's worth noting that he's battling a thigh injury of his own and was a limited participant in Thursday's practice.
I'm willing to give him the benefit of the doubt for one more week and project him for a pair of touches. If he doesn't sniff any action this week, I'll be projecting goose eggs for him the rest of the way until he proves me wrong.
Projections: 1 CAR, 3 YDS, 0 TD; 1 REC, 8 YDS, 0 TD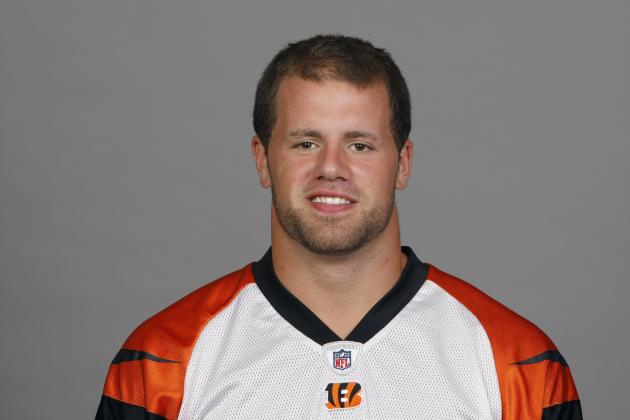 Handout/Getty Images

Projecting fullbacks is a futile effort, but that won't stop me from trying. Develin spent some time at tight end this preseason, and with rookie Zach Sudfeld getting the ax, he could slide into that spot. The Patriots could also reward his versatility with a goal-line carry, but I wouldn't bet on it.
Projection: N/A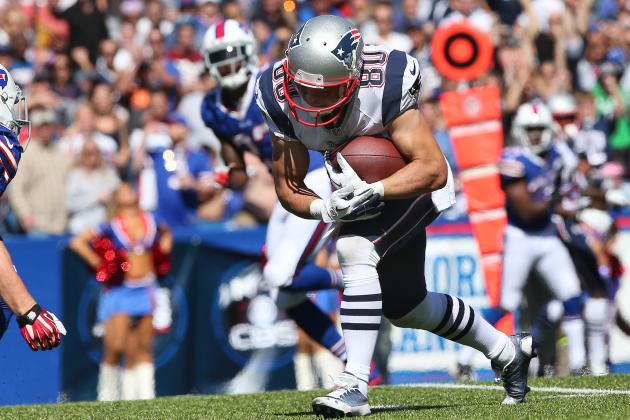 Tom Szczerbowski/Getty Images

Anticipation is building as Amendola inches closer to a return, but if last week taught me anything it's that the Patriots won't play him until he's absolutely ready, nor should they. If he plays, he should post nice totals, but unless I hear otherwise between now and Sunday, I'm assuming he's out.
Projection: N/A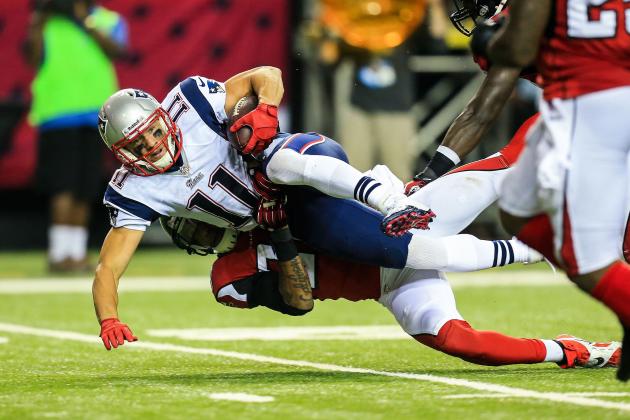 Daniel Shirey-USA TODAY Sports

Operating under the assumption that Amendola's out for at least one more game, Edelman once again finds himself locked in as Brady's go-to possession receiver. As usual, look for the Patriots to line him up all over the formation and find ways to get him the football in open space.
Edelman excels at quick timing patterns and receiver screens where he can put his elusiveness to good use. He should have plenty of space in which to do just that as the Bengals are forced to play off the line of scrimmage to help their beleaguered secondary overcome injuries and avoid a rash of downfield completions by Tom Brady.
Edelman won't be completely neglected downfield, but he should do most of his damage on yards after the catch.
Projection: 8 REC, 91 YDS, 0 TD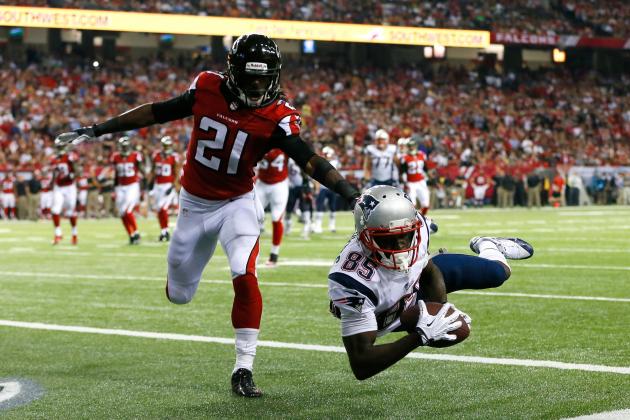 Kevin C. Cox/Getty Images

After torching the Falcons for 127 yards and a touchdown on six catches last week, Thompkins is firmly entrenched as the starter opposite Edelman, and has likely earned a similar role even when Amendola returns.
Chris Collinsworth's Chad Johnson comparison is looking more apt by the week.
Thompkins has been limited in practice this week with a shoulder injury, but barring a significant setback should be good to go in Sunday. Look for Brady to find him early and often in the midst of the Bengals' beat up secondary.
If Leon Hall were healthy, he would likely shadow Thompkins, but with Hall injured, Thompkins will draw either Dre Kirkpatrick or Pacman Jones. Kirkpatrick didn't play last week due to injury and is questionable after being limited in practice all week, so if he plays, that's a matchup the Patriots can exploit.
To help combat Thompkins' physical style of play, the Bengals could use hard-hitting safety Reggie Nelson to help out in coverage. Nelson also missed last week's game, but was upbeat during an interview with the NFL Network—sounds like he'll play.
After opening so many eyes in Atlanta, Thompkins will draw more attention from the defense this time around. While he should still have success, don't expect him to match his lofty numbers from last week.
Projection: 7 REC, 84 YDS, 1 TD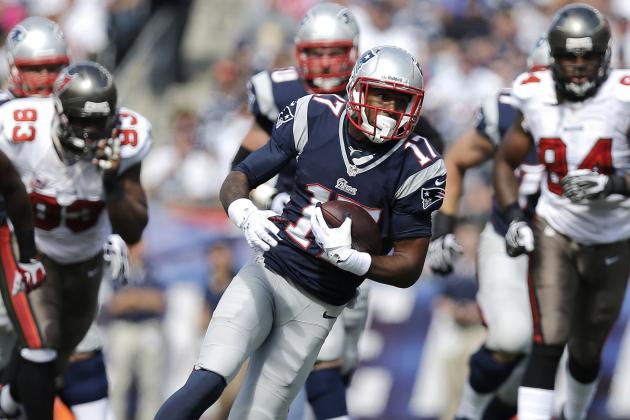 Winslow Townson/Getty Images

Dobson underwhelmed last week and ultimately left the game after taking a vicious hit in the end zone, but he's back on the practice field which is a great sign for his availability this week.
The Boston Herald reports Dobson's been sporting the black jersey in team drills, which is awarded weekly to the most outstanding players from the previous week's practices, so he's clearly making strides even if the numbers don't show it yet.
With Thompkins commanding more attention and Cincinnati's health issues, Dobson should find himself in plenty of single coverage. Even with safety help over the top, Dobson should be able to spring free at least once on Sunday and continue his upward march in the Patriots offense.
Safety Taylor Mays has been caught yielding outside position several times this season, including this touchdown to Browns tight end Jordan Cameron. Look for Dobson to capitalize on his matchups and post a nice stat line.
Projection: 6 REC, 73 YDS, 1 TD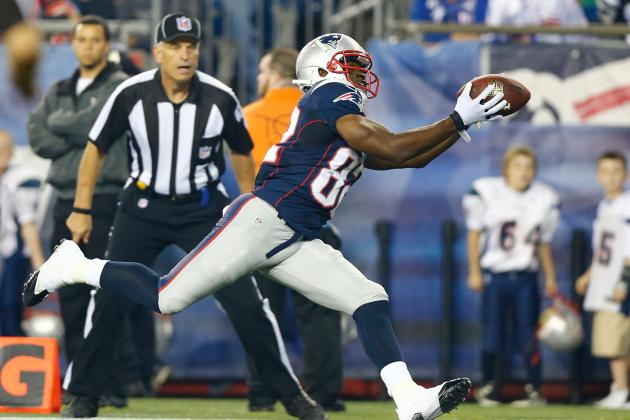 Jared Wickerham/Getty Images

The rookie from TCU made his first appearance in the box score last week and will have every opportunity to build on that this week.
His game-changing speed makes him a threat downfield as well as in the short area and screen game. Cincinnati's thin secondary will have a hard time accounting for him as the fourth option in the passing attack. Even when accounted for he's capable of simply running past the coverage.
Projection: 3 REC, 38 YDS, 0 TD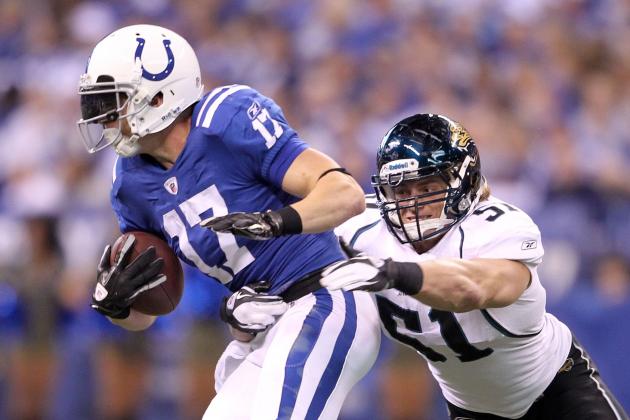 Andy Lyons/Getty Images

ESPN Boston's Field Yates reported the Patriots signed Collie to bolster their receiving corps but he's unlikely to see much, if any, action after signing on mid-week.
Projection: N/A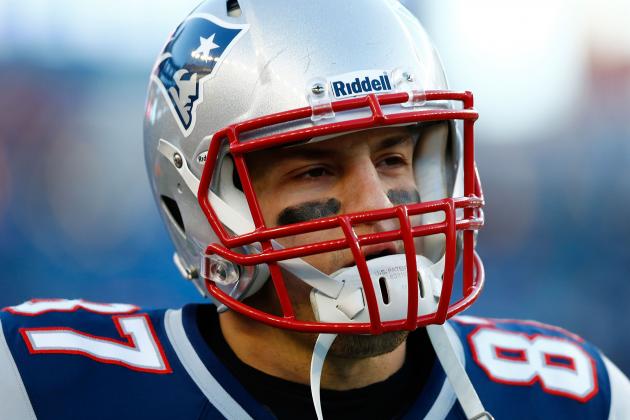 Jared Wickerham/Getty Images

I projected Gronkowski for a few catches and a score last week after reports indicated he would suit up. Well, he was inactive and I learned my lesson. Until the Patriots list him as anything better than "questionable," we'll just have to wait until he actually sees the field before counting on him for any production.
Projection: N/A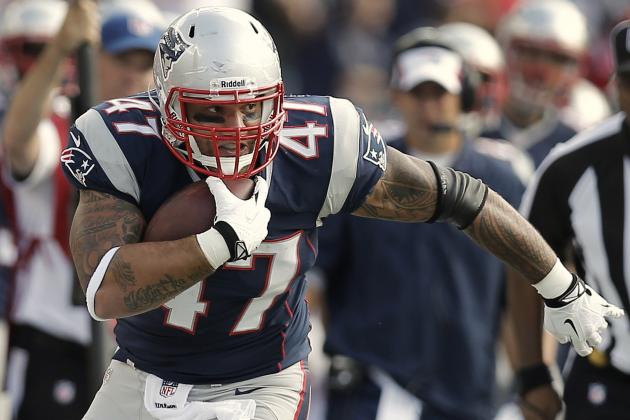 Winslow Townson/Getty Images

The tight end position has been a black hole for the Patriots this year, and it just got bleaker with the team announcing preseason darling Zach Sudfeld is no longer in the mix after being waived (per Patriots.com).
The Bengals are vulnerable to tight ends and yield an average of 5.5 receptions and 56 yards to the position. They've also allowed a pair of scores to tight ends, but the Patriots simply don't have the personnel to exploit any advantage they might have.
I'm projecting the Hoo-man to lead the position, but that's not saying much.
Projection: 1 REC, 4 YDS, 0 TD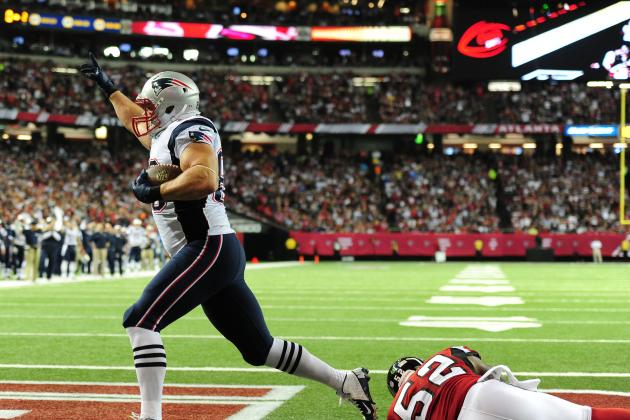 Scott Cunningham/Getty Images

Mulligan made good last week by catching a one-yard touchdown, but didn't see much action and has otherwise been a complete non-factor. Look for that to continue in Week 5.
Projection: N/A