WWE Battleground 2013 Predictions: Fan Favorites Who Will Secure Wins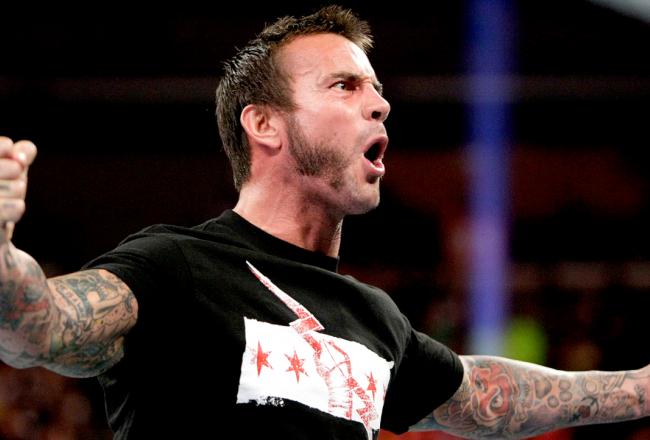 photo by wwe.com

WWE Battleground is coming up on Sunday, October 6, and it features some pretty high-profile matches. CM Punk vs. Ryback, Rob Van Dam vs. Alberto Del Rio and the Rhodes brothers vs. The Shield are three highlights of the card.
The main event is the one that many fans are talking about right now, as Daniel Bryan once again attempts to unseat Randy Orton as the face of the company and become WWE champion. This one is definitely the drawing point for the pay-per-view, and fans are surely looking forward to it.
As with any WWE event, the question of who will win and lose always comes up, and for me, there are a handful of babyfaces booked who need a win Sunday night.
Dolph Ziggler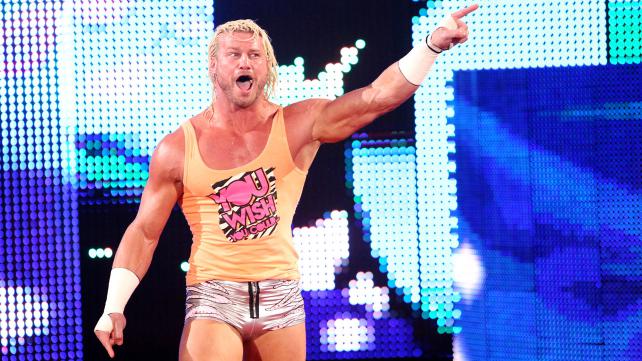 Dolph's match against Damien Sandow is the kickoff bout for Battleground. In many ways, this match came from out of nowhere, as Dolph has been very preoccupied with Dean Ambrose of The Shield.
Dolph and Dean have had some very good matches and for many fans, this is a rivalry that perhaps should have continued. Another match for Dean's United States Championship could have been just what fans wanted to see, but for whatever reason, it is not happening.
Up until recently, Damien Sandow has had his hands full with former tag team partner Cody Rhodes. Their feud began, of course, at Money in the Bank, when Sandow prevented Rhodes from climbing the ladder to retrieve the blue briefcase.
Instead, Damien was the one who pulled it down. This guarantees The Intellectual Savior will receive a World title shot whenever he decides to cash it in. Since that night, Cody has been out for revenge, and the two men have been busy in a program with each other off and on since.
But now we have Ziggler versus Sandow in a match that could be thought of as a meaningless contest. However, I believe that it does hold some value because both men will likely step up and work a very good match.
And the fact is that Dolph needs this win. Since he lost the World Heavyweight Championship to Alberto Del Rio, Dolph does not seem to be the same Superstar. He has slipped from the main event level, and if WWE is ever going to bring him back, then he must start winning again.
Beating Sandow at Battleground does not get Ziggler any closer to the World Championship, of course, but it does help him get back to his winning ways again. As for Sandow, he will still be Mr. Money in the Bank when the match is over.
Damien still has a world of opportunities in front of him, and WWE can pull the trigger on giving him the belt any time the mood strikes the company.
But Dolph is more accomplished and more valuable to WWE right now. And he should pick up the win at Battleground.
Cody Rhodes and Dustin Rhodes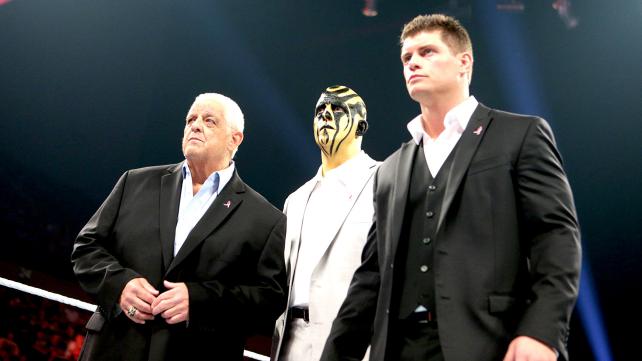 The Rhodes brothers find themselves in a position very similar to the one that their father, Dusty, typically faced during his heyday. Cody and Dustin are going into a situation where they are outnumbered and outgunned, staring at impossible odds yet not giving up the fight.
So the Rhodes family has now come full circle, as Dusty will be in the corner of his sons when they face Seth Rollins and Roman Reigns of The Shield. This match has a lot on the line, namely the livelihoods of all three men. If Cody and Dustin win, then they will become WWE employees once again.
However, if they lose, then the American Dream himself is out of a job. Cody and Dustin are definitely feeling the pressure.
For fans who have been watching this angle unfold, this match is the most logical last step. One by one, we have seen the Rhodes men broken down from the inside out, victims of the Authority's plan. Triple H and Stephanie McMahon have been using the Dream and his family as nothing but objects, a fun way for them to pass the time while throwing their weight around.
This has been one of the most intriguing parts of WWE's big storyline. Though this angle all began with Daniel Bryan, Triple H quickly pulled other Superstars into the mix. This gives WWE the opportunity to get as much heat as possible for the McMahon family as well as give others some meaningful angles to work with.
This is especially true for the Rhodes boys, as both sons are getting some good airtime with their father, and the obvious sentimental aspect has drawn the fans in. The WWE crowd truly cares about what happens to all three of these guys. They are emotionally invested in this, and that has done nothing but cause this storyline to grow in popularity.
For me, this angle has been very well done so far, and I believe that we will see a victory for Cody and Dustin at Battleground. Everything has been built up to this match, so the payoff for the Rhodes family must be substantial, especially considering the hell they have been put through by Triple H and Stephanie.
CM Punk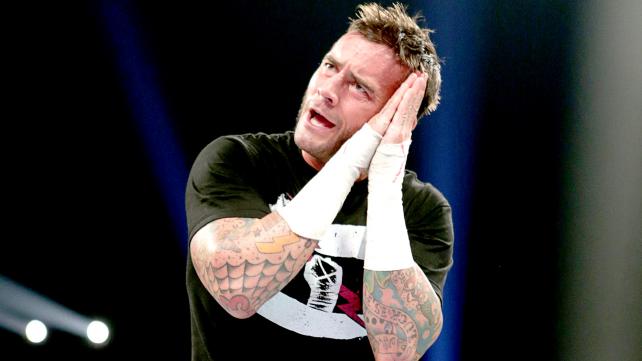 CM Punk heads into Battleground finding himself outnumbered three to one. With the introduction of Ryback as the newest Paul Heyman guy, Punk has been on the defensive more now than he has been since the night that Paul turned on him at Money in the Bank.
The work done by both Punk and Heyman has made this the must-watch storyline in WWE, as both men have stepped up and given everything they have. Heyman has been portrayed as the dejected father figure who is making his adopted son pay for betraying his guidance.
Punk is the man who decided to strike out on his own, refusing any help that came his way. He wanted to stand on his own two feet and even though he tried to walk away, he was pulled back in at the whim of a man who is bent on revenge.
Heyman has used both Brock Lesnar and Curtis Axel as weapons against Punk, but The Best in the World will not stop fighting. All he wants is Paul Heyman. He wants to make Heyman pay for turning on him and trying to ruin his career since then.
Standing on the other side of the ring is Ryback, who seems to be on an upward trend once again. He has not had this much spotlight since his babyface run, and having Paul at his side is a sure sign that WWE is attempting to get him over in a very big way.
Paul Heyman's endorsement does nothing but help legitimize Ryback, and I believe that we could see big things in his immediate future. But for Ryback to truly get a second wind going in his career, he needs a big win and he needs it on pay-per-view.
But I for one just do not see that happening.
Imagining Punk falling to Ryback at Battleground seems very unlikely to me, even though Paul's newest client really needs a victory. There's more sense in Punk going over, perhaps even by disqualification. This would make Punk look good and would also not cause Ryback to lose any ground at all.
However, if Punk does indeed score a clean pin on Ryback, it could be more of a statement against Heyman himself. Ryback would live to fight another day, and Punk could walk away from this angle with the satisfaction of having beaten two Paul Heyman guys.
This article is
What is the duplicate article?
Why is this article offensive?
Where is this article plagiarized from?
Why is this article poorly edited?