Which NFL Teams Should Take a Chance on Josh Freeman?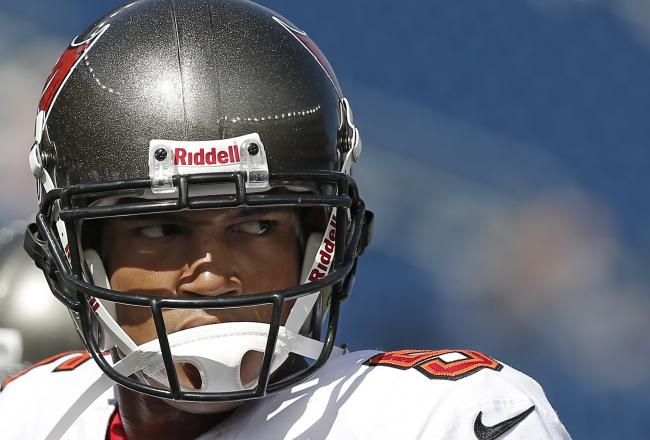 Josh Freeman's NFL dream is not over.
Winslow Townson/Getty Images
The 2013 NFL season has not been kind to Josh Freeman. Between his shoddy play and struggles within the organization, it's not surprising that the Tampa Bay Buccaneers opted to release the troubled quarterback, according to ESPN's Adam Schefter.
While his time in Tampa is over, it may not take long for the former first-rounder to find work. Now that we're at the quarter mark of the season, there just aren't many teams still in the market for a quarterback, but he will have a few options. After all, we can't blame him entirely for the breakup with the Bucs.
Whether it's a crumbling team looking for some sort of leadership or an established contender in need of dependability on their depth chart, there will be suitors for Freeman.
Minnesota Vikings
It's clear Christian Ponder is not the answer, and I don't think anyone believes Matt Cassel is this team's future. Last year, the Minnesota Vikings proved that they didn't need tremendous quarterback play to be a playoff team, but now it appears that their luck has run out.
Is Josh Freeman a better option than Christian Ponder and Matt Cassel?
I highly doubt Minnesota (or any team for that matter) views Freeman as a franchise passer, but he could still come in and perform in a good situation such as this. He would have the luxury of a young, talented defense and the best running back in the league.
Freeman would automatically upgrade their quarterback position and could help jump-start the passing game that they so desperately tried to improve this past offseason. He would also have a better offensive line, allowing him to make clean throws to Minnesota's playmakers.
The Vikings would be an overall solid upgrade from the Buccaneers.
Green Bay Packers
Aaron Rodgers isn't stepping off of his throne any time soon, but if he gets injured, the Green Bay Packers are in some serious trouble.
Their current backup is decent-at-best veteran Seneca Wallace, but there is a significant drop-off between Rodgers and Wallace. It's not like Freeman is much closer to Rodgers in terms of talent, but his youth (25 years old) and size (6'6", 240 pounds) makes him a favored choice over Wallace.
This would also be great for Freeman because it would give him a couple of years to get his bearings and learn behind one of the NFL's best.
Another reason to believe this scenario could play out is that one of the Packers assistant coaches, Alex Van Pelt, has had nothing but rave reviews for the free-agent passer (via Rob Demovsky, ESPN.com):
Josh and I had a good working relationship. He was nothing but a pro when I was there with him. He was never late for meetings. We actually had 6:30 (a.m.) quarterback meetings; we were an hour before anybody else, and I never had an issue or anything like that. He did everything that I asked him to do.
Van Pelt says there is "no doubt" that Freeman could still be a starting quarterback in the NFL, but for now let's see if he can land Green Bay's backup job.
Oakland Raiders
The Oakland Raiders have had terrible luck with quarterbacks since the Rich Gannon days, but they might find a short-term answer with Freeman.
Raiders offensive coordinator Greg Olson was a coach in Tampa from 2008 to 2011 and saw what No. 5 could really do; he totaled 8,898 yards and 51 touchdowns during their overlap between 2009-11.
Coach Dennis Allen said, "I don't know" when asked if Raiders have any interest in just released QB Josh Freeman.

— Steve Corkran (@CorkOnTheNFL) October 3, 2013
It's unknown how much stock Olson has in the team's decisions, but Freeman would be a clear upgrade as a backup to Terrelle Pryor. Not only that, but he would also have a solid chance to start; Pryor has yet to wow anyone, Matt Flynn's lack of anything positive has pushed him to the bottom of the depth chart and rookie Matt McGloin is an undrafted and unproven player.
Freeman wouldn't be on a better team, but at least he would be on a team, and that's better than unemployment.
This article is
What is the duplicate article?
Why is this article offensive?
Where is this article plagiarized from?
Why is this article poorly edited?