Pittsburgh Pirates vs St. Louis Cardinals Game 1: Live Score and NLDS Highlights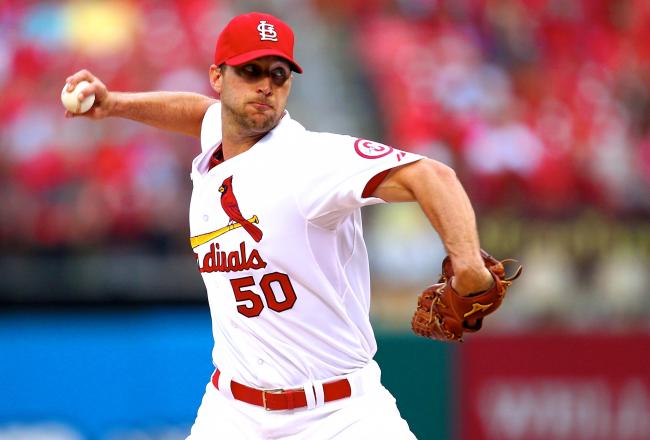 The Pittsburgh Pirates and St. Louis Cardinals locked up in Game 1 of the NLDS with the Cardinals coming out on top, 9-1.
The Cardinals scored seven runs in the third inning to put the game out of reach early. The Pirates didn't help themselves with three errors, but it didn't matter as they only managed three hits.
Final: St. Louis Cardinals 9, Pittsburgh Pirates 1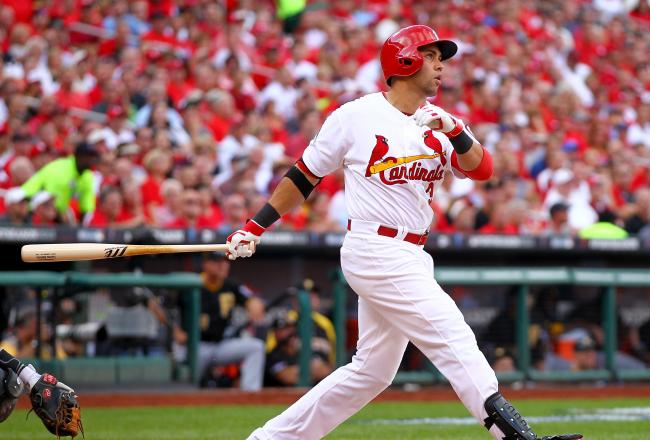 I would love to hear any and all comments below. Can the Pirates come back from this loss? What do they need to do to ensure they come out of Game 2 with a win?
This game came down to Wainwright controlling the zone all night, doing whatever he wanted with his pitches. He was able to drop his breaking stuff in for strikes and able to bounce the ball in the dirt with two strikes.
The Pirates have to forget about this and get ready for Game 2.
It's only fitting that the game ended on a ground out to second base.
McCutchen line-drive single to keep the Pirates alive...barely.
That's a strikeout for the second out. One more out to go as the Cardinals fans get on their feet.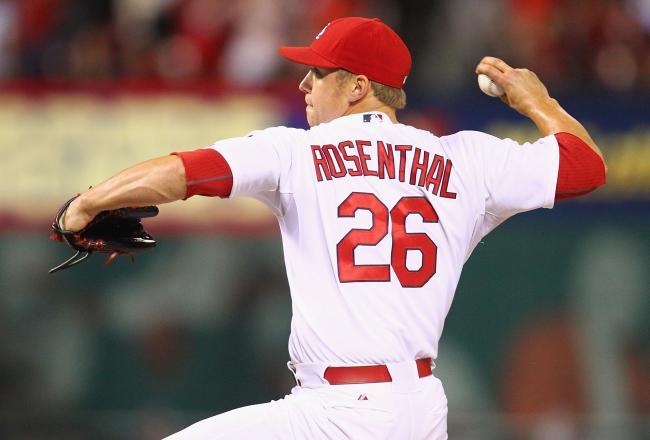 Trevor Rosenthal struck out 108 batters in the regular season, which was the third most for a reliever in baseball.
Fly out to center field for the first out of the ninth.
Pirates down to their final three outs. Can they come back?
Holliday gets his second hit of the game with a single to center.
Beltran fouls out for the second out of the inning. Outside of the home run, he's been held in check.
Carpenter grounds out to begin the inning. Seems everyone is just trying to get through this game.
That was quick. Strikeout to end the inning.
Another ground out for the second out of the inning. Martinez working quickly.
DA-NA-NA DA-NA-NA!
Carlos Martinez with a great play falling away and throwing out Martin at first.
Carlos Martinez on to pitch for the Cardinals. He's 2-1 with a 5.08 ERA in 21 games this year.
That's it for Adam Wainwright. Seven innings, three hits, one run (Alvarez HR), nine strikeouts. Zero fly ball outs. #Cardinals

— Joey Nowak (@joeynowak) October 3, 2013
Wong grounds out to end the inning. More than anything else, that gets Wainwright out of the game.
Time for the Pirates to get to work.
Descalso flies out for the second out of the inning.
Freese strikes out.
That's actually the first Cardinals player to strike out tonight.
either the pirates just don't care right now, or they are really just not on the cardinals level. i don't know which i want it to be

— DALLYRACI!!!!!!!! (@DallasJamery) October 3, 2013
Nine strikeouts now for Wainwright. Off-speed stuff is killing the Pirates.
Adams snags grounder and races to first for the second out. He's showing his athleticism in this game.
Check-swing strikeout for Wainwright's seventh of the game.
Another ground out to second ends the inning.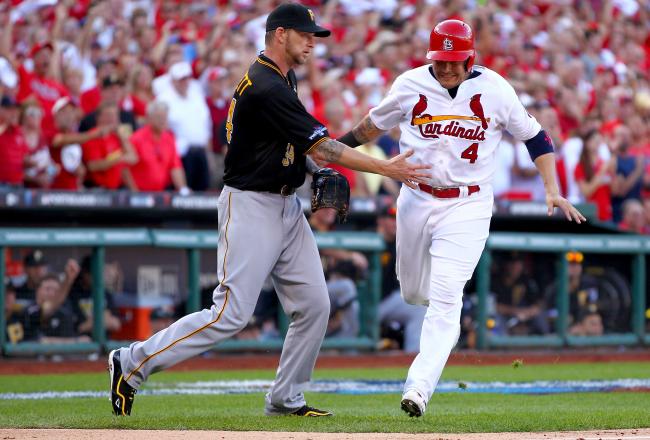 MOLINA DOUBLES TO RIGHT-CENTER, MCCUTCHEN FUMBLES BALL AND ALLOWS ADAMS TO SCORE ALL THE WAY FROM FIRST.
This article is
What is the duplicate article?
Why is this article offensive?
Where is this article plagiarized from?
Why is this article poorly edited?