Can Syracuse C DaJuan Coleman Make the Jump?
Use your ← → (arrow) keys to browse more stories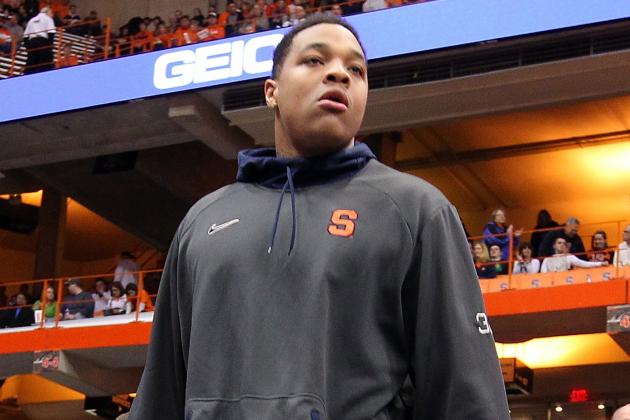 Nate Shron/Getty Images

Every year, as basketball season quickly ascends upon us, we can usually make a handful of guarantees about what we will see on the court in the following months. Jim Boeheim, the 2-3 zone, a high-scoring senior, and a future lottery pick are among what have become staples of a Syracuse Orange basketball season. Another interesting development, one that is not guaranteed to come to fruition every season, is the jump in production for a sophomore big man...