Why Kofi Kingston Requires a Heel Turn in Order to Be Taken Seriously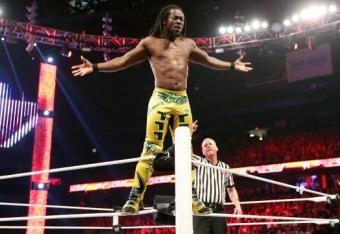 courtesy of wwe.com

The adage that nice guys finish last might be one of the most antiquated and untrue phrases in modern culture. But in the case of WWE Superstar Kofi Kingston, the old adage might actually be incredibly current.
With his happy-go-lucky style and wholesome image, Kingston comes across as a former boy scout trying to climb his way up the talent roster.
And while he has achieved a great deal of success in the past, Kingston has been unable to firmly place himself into the title picture for any major title in the company throughout his entire career.
And his lack of an edge could easily be the main reason why.
The WWE enjoyed its renaissance in the late 1990s when the Attitude Era began to take hold of the wrestling world. Fans were split between cheering for their old heroes, like Bret Hart, and were now embracing characters that blurred the lines between good and evil.
Guys like "Stone Cold" Steve Austin and Shawn Michaels became the gold standard for the company and are now considered wrestling legends. Meanwhile, perpetual good guys like Bob Backlund were considered boring or bland and were quickly shunned by audiences.
Kingston, with his four Intercontinental title reigns, boasts an impressive resume that also includes three reigns with some incarnation of the Tag Team titles as well as holding the United States title on three occasions. He can match his accomplishments with many of the greats to ever set foot in the squared circle.
However, due to his good-guy image, and his lack of showing a genuine mean streak, he may be holding himself back from ever breaking through the glass ceiling that has been placed very closely above his head.
At this juncture in his career, Kingston needs a severe shot in the arm. At age 32, he still conceivably has many years left, but whether or not he remains in his current position remains to be seen.
Since making his in-ring debut with the company in January 2008, Kingston has played the same high-flying, risk-taking, affable character. Every now and then, he will show a quick flash of some type of aggressive side or anger, but the next week, it is gone.
Over the years, most Superstars flip flop back and forth between being a beloved fan favorite and a hated villain. However, Kingston has never portrayed the latter, and it would be refreshing to see him make the attempt.
The company may be teasing a showdown with the Wyatt Family, as the trio came to the ringside area after Kingston's match on Raw this past Monday. A feud with the group could easily showcase his aggressive side but would do nothing to change his character long term. Unless, of course, the company makes his character enjoy the violence that he is perpetrating, and let the angle go from there.
Kingston could easily put on a decent feud with the Miz or CM Punk, as the encounters would be hard-hitting and fresh. All competitors involved are incredibly solid in the ring, and having Kingston play an unfamiliar role against one or both of the two (both of whom have flipped flopped back and forth in their characters' allegiances through the years) could be an exciting way to introduce his new edgy side.
Because while Kingston has always been very exciting to watch in the ring, his mic work has never been incendiary, and despite his popularity, it always seems as if there is so much more that he is capable of doing. His carefree style is somewhat lost on an increasingly cynical audience.
An aggressive or evil Kingston may be what the WWE Universe wants to see. But pretty soon that want might turn into a need if he ever hopes to take his career to a higher level than where it has been for almost his entire tenure with the company.
This article is
What is the duplicate article?
Why is this article offensive?
Where is this article plagiarized from?
Why is this article poorly edited?