Jose Mourinho Slams Chelsea Critics, Says He Is the Champion of League Records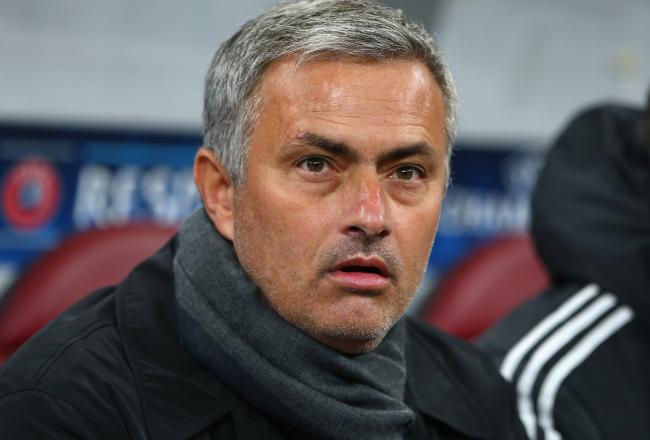 Michael Steele/Getty Images
Jose Mourinho is beginning to resemble the spiky, belligerent figure that first rocked English football, launching a fierce defence of his own record after criticism of his Chelsea side.
The first few weeks of Mourinho's second spell at Chelsea passed without controversy—barring the odd bid for Wayne Rooney—but over the past week, he allegedly walked out on a press conference and has now hit out at his critics.
Mourinho's Chelsea have been labelled defensive and boring at times this campaign, but he responded, per ESPN FC:
My teams are great teams. My teams are the ones with all the goal records. I am the champion of the League of Records. That is my place in history.

Who is the manager of the best Real Madrid team in history? That is me. One hundred points, 121 goals, champion against the best Barcelona there ever has been. I am the one.

Real Madrid was a defensive team? We scored 121 goals and got 100 points. My Chelsea was defensive? But they still have the Premier League points record.

Sometimes a lie that is repeated a lot fools people into thinking it is true.
What team are the most boring?
Mourinho drew criticism for selecting a Chelsea lineup that lacked a striker in the 0-0 draw at Manchester United earlier this season, and his team have only scored seven goals in six league outings.
Juan Mata, an undoubted special talent who was Chelsea's Player of the Season last term, can barely get a start due to his tactical naivety in the eyes of Mourinho, who has preferred the more physically gifted Andre Schurrle.
However, he defends himself by pointing to his previous Chelsea side of 2004/05, which won the league with a record 95 points, and his Madrid team that hit the 100-point barrier.
Both make compelling arguments for the Portuguese, who undoubtedly built a wonderful attacking side at Chelsea when Arjen Robben and Damien Duff raided the flanks in support of Didier Drogba.
However, his claim that he managed the best-ever Madrid side is arguably only true on paper. While stats back Mourinho up, it is hard to argue his Real team of two seasons ago would have beaten the true "Galacticos."
The Madrid lineup of the early 2000s, which won two La Liga titles either side of a Champions League triumph, featured the likes of Luis Figo, Zinedine Zidane, Ronaldo, Fernando Redondo and Raul.
Although not all of those players contributed to both league crowns, they still helped Madrid to a sustained period of success and ruled Europe.
Going back even further, Madrid won five consecutive European Cups in the late 1950s, fired by the likes of the great Alfredo Di Stefano—albeit in what was arguably a less competitive era.
Mourinho is certainly a managerial genius. No coach wins titles in England, Italy, Spain and Portugal without having a special gift.
However, he is also clever enough to know his past will soon be tainted if he fails at Chelsea, which is why he is working hard to get the defence right—after which he can launch an assault on his Premier League rivals.
This article is
What is the duplicate article?
Why is this article offensive?
Where is this article plagiarized from?
Why is this article poorly edited?