The annual release of NBA 2K has become one of those days in the video game industry that causes gamers to fake colds in order to miss work or school. The newest version of the game, NBA 2K14, just released on Tuesday, and its popularity seems to be at an all-time high.
There are many factors for the series' success. Obviously, the product itself is great. The NBA 2K series has been the premier basketball simulation arguably since its inception in 1999. The series has carried on its reputation for realistic gameplay and graphics since those early days on the Sega Dreamcast.
Beyond the quality of the game itself, NBA 2K's marketing, presentation and overall packaging stands out. The series embraced Allen Iverson as their cover athlete for three years in his prime. A.I. wasn't exactly the most obvious choice as cover athlete, despite his stellar play. He had an unquestioned street edge to his persona, but his diminutive size—by NBA standards—and massive heart made him a fan favorite.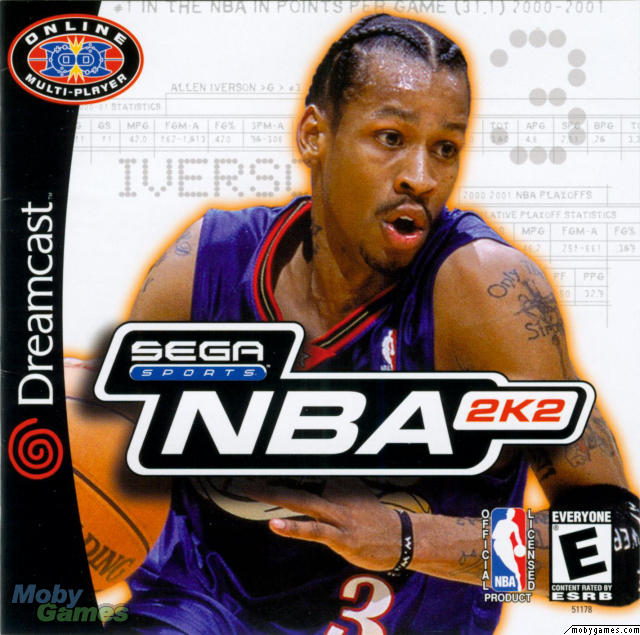 NBA 2K capitalized on his enormous popularity from 1999-2002. Fans loved and admired Iverson's fearless play, as he was arguably the most influential player from a pop-culture standpoint during this time.
Some may think cover athletes don't matter, but the right man on the box will at least pique the interest of a fan who hasn't made up their mind on a purchase.
Placing Iverson on the cover isn't the only cool move 2K Sports has made to endear the product to fans. In 2010, the company accomplished what had been nearly impossible for decades in the world of sports video games: It secured the rights to use Michael Jordan's likeness.
Not only did 2K Sports sign MJ to an endorsement deal, it made him the cover athlete and created a compelling mode centered around His Airness' greatest moments. The Jordan Challenge mode featured great presentation—another staple of the 2K series—and also included other legends.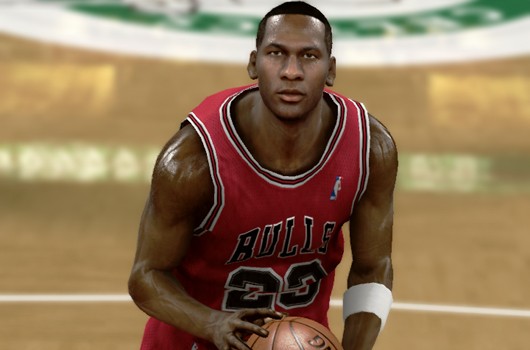 The following year, 2K Sports took the hoops nostalgia value to the next level when even more legends were added. The same trend continued the following year. While other sports video games had used legends in the past, no series had presented the idea as well or had as much success with the concept as 2K.
The company has a great feel for its audience, and part of that is due to the fact that it understands the importance of social media. Community managers Ronnie Singh and Chris Manning, aka Ronnie2K and LD2K on Twitter, are constantly interacting with fans.
From compliments to gripes, Singh and Manning do a solid job addressing issues and cyber kicking it with the 2K community. To take things even further, for the last two years, 2K Sports has invited the foremost NBA 2K YouTube personalities to their headquarters to test the game out before release.
YouTube personalities like IPodKingCarter, KSpade and Sub the Gamer have all visited 2K headquarters during NBA 2K Community Team-Up.
This gesture shows 2K Sports understands how much influence these self-made giants in the community have. Their opinions are valued, and it would appear their feedback is at least considered.
In one of the videos published on YouTube prior to the release of NBA 2K14, the company was still playing up the nostalgic theme. Jordan is still on board and is featured in a short series of videos called "Michael Jordan Uncensored." MJ talks about players he'd love to play one-on-one in his prime. Of course, the game's newest cover athlete, LeBron James, came up.
Predictably, Jordan said he believes he could beat LeBron and maybe Kobe Bryant. The statement sparked a response from LeBron, Kobe and a debate on ESPN's First Take. Check out this tweet from Singh, which contains the video. Just below that is the referenced debate between Stephen A. Smith and Skip Bayless.
ESPN discussing best 1on1 player of all time http://t.co/0CCRFo6rMH after epic #NBA2K14 #MJUncensored video- http://t.co/lX3f8afgNQ #GoodDay

— Ronnie 2K 2K14 (@Ronnie2K) October 2, 2013
How much do NBA players buy in to the whole NBA 2K thing? Bleacher Report caught up with most of the incoming rookies and had them try to guess their ratings.
How do you know when a video game is big time? When things said during the hype for release are causing a minor stir with the sport's best players. Singh also tweets about the game's complete domination of the Twitter trending topics scene on release day.
Michael Jordan and LeBron are both trending from today's #NBA2K14 hit on Sportscenter. The debate of the best ever rages on.

— Ronnie 2K 2K14 (@Ronnie2K) October 1, 2013
Will this type of success follow NBA 2K to the next-gen consoles? That remains to be seen, but the series is off to a nice start. This 43-second sizzle trailer was released on Monday, and fans were hyped about what they saw.
Here's the trailer and a few examples of fan reaction.
@LD2K @Ronnie2K That next gen look though!!! omg goodness!

— Shady00018 (@Shady00018) September 30, 2013
@Ronnie2K the next Gen trailer had evreybody like.. pic.twitter.com/zgQmW1BUX9

— - J a s o n (@Jasont346) October 1, 2013
When I played my first game of NBA 2K back in 1999, I never thought the series would grow to its current state. But this is what happens when you mix heavy community interaction, bold packaging and presentation with stellar gameplay. You get the massive success story that is the NBA 2K franchise.
Follow me for musings on sports video games, the NBA, boxing, MMA and the WWE.