Steeler Nation's Ten Most Wanted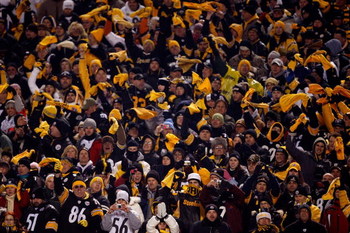 The FBI has its 10 Most Wanted list
Well, so does Steeler Nation.
Here are the 10 current NFL players that Steeler Nation dislikes.
When these players are found to be trespassing on Steeler Nation's property of Heinz Field they are subject to a Hines Ward crackback block or a Ryan Clark knockout shot.
10. Tony Romo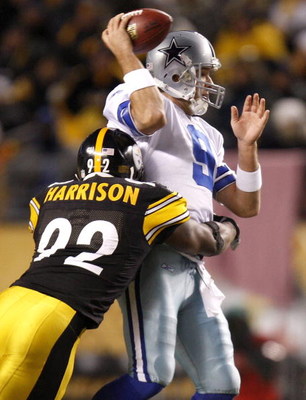 Mr. Romo. Steeler Nation would like to thank you for crumbling under the pressure at Heinz Field last season and helping the Steelers win.
But we still dislike you. You are always on TV and we're sick of it. You haven't even won a playoff game.
9. Terrell Owens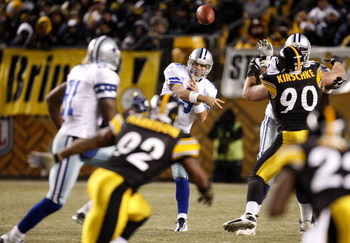 Terrell, you are wanted by Steeler Nation because you are a selfish, arrogant, easy catch dropping moron. And we are tired of seeing you on TV too.
8. Keith Bulluck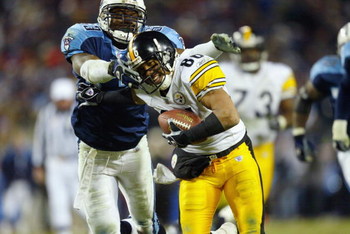 Mr. Bulluck. Please be advised that the Terrible Towel has magical powers as proven by your short playoff run.
Maybe next season you and your Titans (who by the way have NEVER won a Super Bowl) can win a playoff game.
7. LenDale White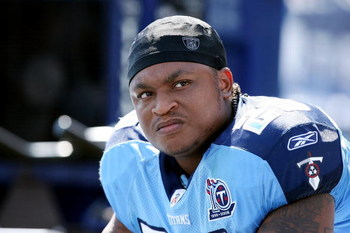 Mr. White,
Why the sad face? Was this picture taken after your team was knocked out of the playoffs or was it because the pizza delivery guy was running late?
Either way, I'm sure you, like your fellow-Titan Keith Bulluck, are now well aware of what the Terrible Towel can do.
The Steeler Nation hopes that you enjoyed your short playoff run.
6. Braylon Edwards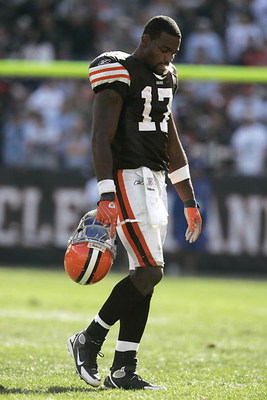 Mr. Edwards,
I'm sure you find it hard to figure out why you are on this list, considering how many timely drops you have produced in favor of our beloved Pittsburgh Steelers.
It is because we are growing tired of your predictions about how the Browns are going to beat the Steelers year after year, yet you never do.
Also, you whine too much. Oh, the Cleveland fans don't like you because you played for Michigan, blah, blah, blah.
Steeler Nation does not like whiners.
5. T.J. Houshmandzadeh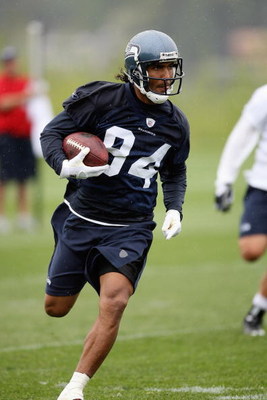 Mr. Housh-whatever,
You would be higher on our list, but you understood that you couldn't beat the Steelers and bailed so that you wouldn't have to play them twice a year.
Good luck in Seattle trying to avoid rain and learning how to spell your name.
4. Kellen Winslow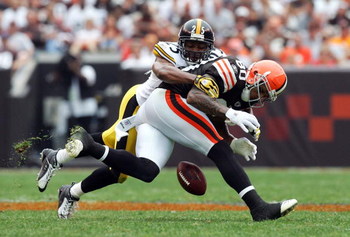 Mr. Winslow,
You, like Mr. Housh-whatever, are lucky enough to no longer be in the same division as the Steelers, therefore, you will no longer have to suffer through the Browns' two annual beatdowns by the Steelers.
Steeler Nation also grew tired of your predictions that the Browns would beat the Steelers and your bickering with our Steelers.
Good luck with Tampa Bay and good luck riding your motorcycle.
No. 3: Chad Ochocinco (Johnson)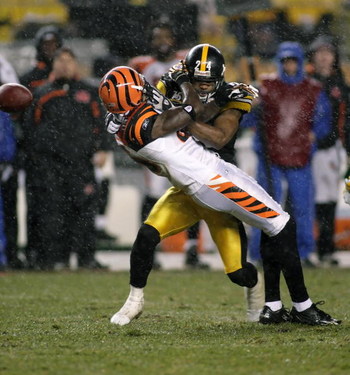 Mr. BozoClowno,
First of all, you need to work on your Spanish in order to correctly match up your new last name to your jersey number.
Secondly, we'd like to thank you for being such a moron and distracting your team so that a talented QB like Carson Palmer is negated.
And finally, we want to know, was your "River Dance" an attempt to recreate the stomping that the Steelers give to you and your Bungals twice a year?
2. Tom Brady
Mr. Brady,
You are on this list for a couple of reasons.
One, you keep stealing our girlfriends.
Two, you and your cheating, spying coach have a couple of rings that belong to our Steelers.
1. Ray Lewis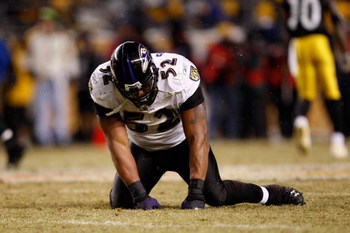 Mr. Re-Re Lewis,
Your horrible dancing has already caused you to be punished once prior (see Kreider, Dan—Block, Pancake)
You constantly running your mouth gets old and your behavior is sickening (see Atlanta)
Your punishment this season could involve being ran over by "The Tank"
Keep Reading

Pittsburgh Steelers: Like this team?