Raiders Fan and Colin Kaepernick Featured on 'ESPN the Magazine' Bay Area Issue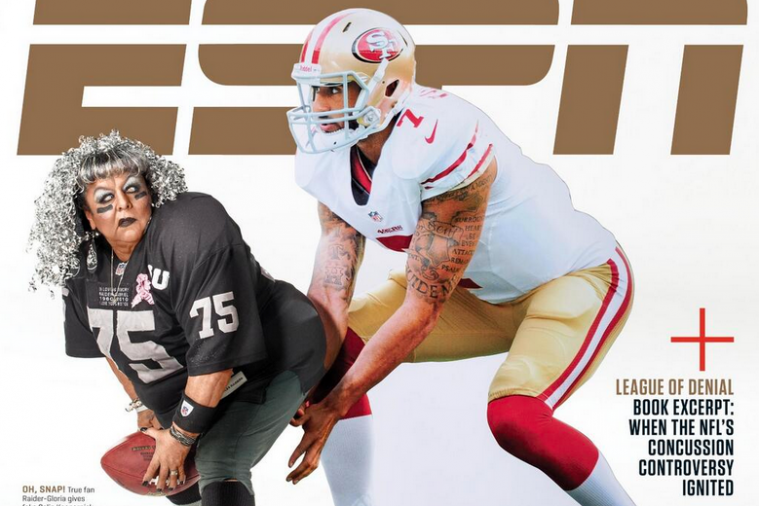 Lately the Bay Area has had a large amount of sports success. The San Francisco Giants won two of the last three World Series, the Oakland Athletics are in the MLB playoffs and the 49ers played in the 2013 Super Bowl.
The Oakland Raiders? Well, they have true fans.