Is Chris Paul or Doc Rivers Under More Pressure to Transform LA Clippers?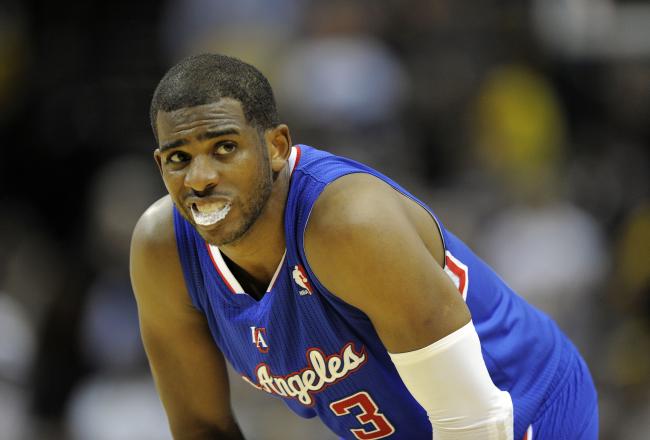 John David Mercer-USA TODAY Spor
The Los Angeles Clippers' path to an NBA title is clearer than ever, but with that clarity comes a crushing pressure to succeed that hasn't ever been a part of the franchise's legacy.
Chris Paul and Doc Rivers are going to share the brunt of the responsibility for leading L.A. to a new level, but they won't bear the burden equally.
CP3's New Challenge
Paul has been widely regarded as the best point guard in the NBA for a while now. He finished fourth in the MVP vote after the 2012-13 season and has been a member of the All-NBA First Team three different times.
But he hasn't come close to winning a championship, which, as Rivers matter-of-factly informed him, means CP3 still has everything to prove.
According to Marc Spears of Yahoo! Sports, Rivers laid Paul's lack of accomplishments plainly on the table in the pair's initial meeting:
"The first meeting I had with Doc, he pretty much told me I wasn't anything. He told me I hadn't done anything in this league, and he was right. You don't always want somebody that's going to tell you what you want to hear."
It's nice that Paul can appreciate a little tough love. And while he hasn't yet sniffed a title, he's still got a few solid achievements on his resume.
For example, he's the guy solely responsible for getting the Clippers to a position where Rivers would even think about coming to L.A. in the first place. The timing of Rivers' arrival technically preceded Paul's decision to re-up with the team, but it's crazy to assume that the coach would have signed on without total assurance that Paul was going to stick around.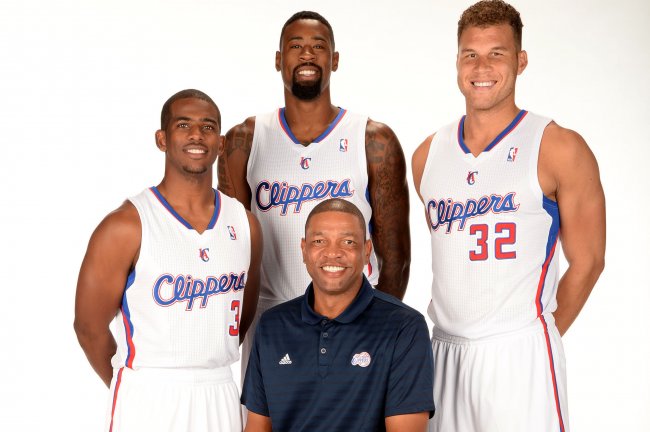 Andrew D. Bernstein/Getty Images
Before Paul arrived, the Clips were the league's oldest laughingstock. Now, they're competitive, respectable and far more dangerous than they've ever been. So, even though Doc's point about Paul's lack of significant accomplishments is largely correct, CP3 should at least get a little credit for turning the Clippers into a destination franchise.
But nobody builds a legacy by making an unfathomably awful team into a pretty good one. To elevate his place in history—and appease his tough-to-impress head coach—Paul is going to have to stand up to the pressure of real expectations.
No Excuses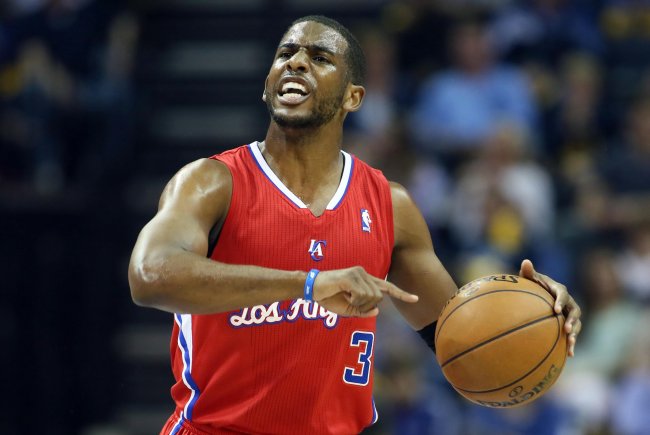 Nelson Chenault-USA TODAY Sports
It's tempting to mention Paul's new five-year, $107 million contract as a potential source of pressure this season. But the truth is that there's an almost unanimous belief that his past performance justifies that investment. Unless he abruptly quits the team to pursue a career in insurance sales, nobody's going to complain about Paul failing to live up to his max salary.
Conversely, the fact that the Clips have provided Paul with the best, most dynamic supporting cast he's ever had will add to the pressure he feels this season.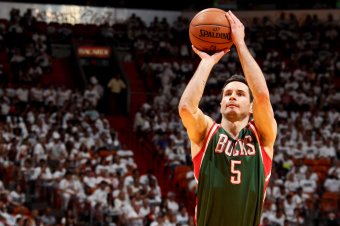 Issac Baldizon/Getty Images
By adding Jared Dudley and J.J. Redick to an offense that was already among the league's best, the Clippers have finally addressed one of the team's main weaknesses. Now, Paul will have multiple spot-up options available when defenses focus their attention on the Clips' pick-and-roll attack. Opponents will still crowd the middle to slow down Blake Griffin's dives to the rim, but now, the Clippers are better equipped than ever to make them pay.
If Paul can't utilize his new tools to give the Clippers a less predictable, more effective offensive attack, he'll certainly shoulder a lot of the blame.
That might sound unfair, but it's a natural consequence of the way Paul dominates the ball and initiates virtually everything Los Angeles does on offense. There simply isn't another player in the league charged with (and desirous of) the kind of complete control that Paul has.
So, while offensive hiccups on another team might be blamed on the coach, they fall almost exclusively at Paul's feet in L.A.
Remember, though: Paul toiled under the comically uninventive Vinny Del Negro for the past two years. It's possible that Rivers will install an offense that relies more on a recognizable system than on one player's ability to create offense out of nothing.
But it has always felt like Paul prefers to function as the sole offensive orchestrator.
Assuming he continues to call the shots, he'll be the one who has to answer for anything less than a flat-out elite offensive attack.
Don't Forget Doc
Jeff Gross/Getty Images
Just because we've spent time chronicling the ways Paul will be held responsible for the Clippers' success or failure doesn't mean the head coach will avoid any serious pressure.
Rivers' exit from the Boston Celtics was messy. We may never know the exact machinations that resulted in Rivers switching coasts, but there's no getting around the fact that he balked at a rebuilding effort in Boston and angled for a way out of his contract.
Rivers got exactly what he wanted, but he went about it in a fashion that definitely rubbed some people the wrong way. That'll lead to a contingent of critics that will be almost impossible to impress. At the same time, Doc is kind of like a headlining band taking the stage after an opening act that completely tanked.
Del Negro didn't exactly leave L.A. fans holding up their lighters, which could help shield Rivers from some of the pressure he might have otherwise faced.
Sole Responsibility
The largest source of pressure on Doc comes from a couple of areas that he'll be entirely responsible for improving.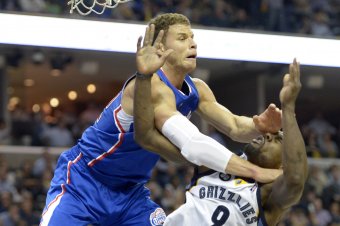 John David Mercer-USA TODAY Spor
Paul is a great player and might be an offensive genius. But he can't make Griffin and DeAndre Jordan commit to playing lockdown interior defense. Similarly, he can't formulate a championship-tested defensive scheme or inject a sense of playoff confidence that comes from having clutched the Larry O'Brien trophy.
Only Rivers can do those things.
More than anything, the Clips have to find a way to play defense at an elite level if they have designs on a title. Scoring makes the highlights, but it's a rare thing to find an NBA champion that can't get consistent stops when it needs to. Rivers built the Celtics around dogged defense, and it'll be on him to install a similar one with the Clippers.
In addition, Rivers will have to face off against the critics who have always questioned his skills as an offensive coach. He's got Paul and a handful of auxiliary weapons now, so he's out of excuses on that front.
And from a practical standpoint, Rivers is going to face the pressure of knowing that if it comes down to it, the Clippers' front office is going to choose Paul over him. CP3 is in possession of a nine-figure contract, so if things go south in L.A., the axe is going to fall on Rivers long before it reaches Paul.
That's the way of the NBA world; it's always easier to fire a coach than it is to blame a star player. Doc's job is relatively secure, but there's always pressure attached to the knowledge that blame for failure will find him first.
But Doc's Probably Right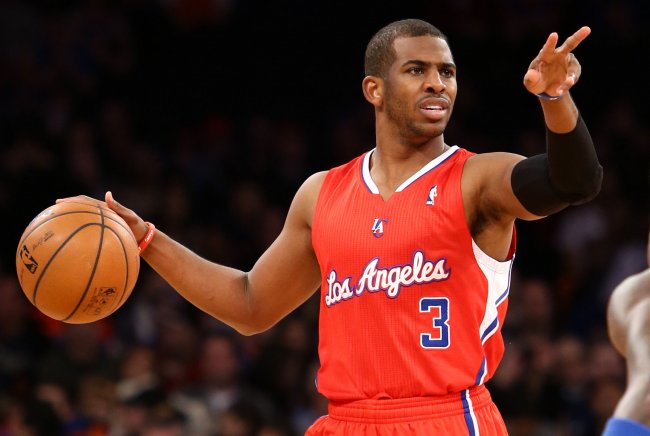 USA TODAY Sports
In the end, Paul is under the most pressure in Los Angeles precisely because of what Rivers told him when they met: He hasn't done anything yet.
The key in all this is that Rivers has done something. He's got that championship ring and all of the things that come with it: league-wide adulation, a secure legacy and the earned certainty of the benefit of the doubt. Doc is already on the short list of NBA's best coaches, and a bumpy stop in Los Angeles won't change that.
Paul's place in history is far less certain.
So, if the Clippers don't take the next step, the blame will inevitably fall on the guy who hasn't proved anything yet. Rivers has been to the mountaintop; Paul hasn't.
It might not be fair, but CP3 is under the most pressure to get the Clippers to the next level.
This article is
What is the duplicate article?
Why is this article offensive?
Where is this article plagiarized from?
Why is this article poorly edited?

Los Angeles Clippers: Like this team?