FC Barcelona: Grading Neymar's European Transition with Barcelona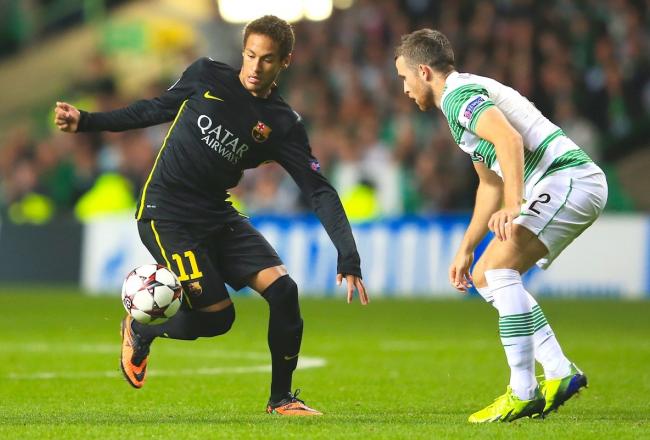 Neymar's journey to Barcelona was never going to be easy. The Brazilian starlet was already considered one of the best players in the world before moving to Europe, and all eyes were going to be on him.
It would have made complete sense for Neymar to struggle in his early days at Barcelona. European football is something vastly different from what he played in Brazil and it is no secret that it is much more difficult.
Neymar's young age (21) and slight frame suggested that he had a lot of growing up to do before he would repay the €57 million that Barcelona paid Santos for the Brazilian.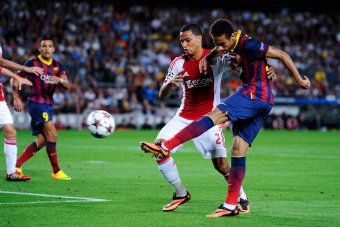 David Ramos/Getty Images
However, Neymar's transition to Europe under Barcelona has been nothing short of exquisite. According to statistics from WhoScored.com, Neymar has already tallied five assists this season and scored two goals. He has learned how to play in the system and is now at the point where he can begin to let his true ability show.
Known for his flashy ability to play with the ball at his feet and score incredible goals, Neymar was thought to bring a second option behind Lionel Messi at Barcelona. But what fans have seen to this point is not a flashy kid, but rather a mature and complete player.
Due to Barcelona's possession-based style of play Neymar had to adapt early on. He was not going to be given the freedom he had in Brazil and needed to learn how to play within a set system.
Though it is often hard to learn how to play a new way, Neymar adapted quickly and smoothly.
In his early matches with Barcelona it was clear that Neymar realized his learning curve. The Brazilian did not look to do too much and was careful to make sure he was building up play with his teammates.
The scoring part of Neymar's game seemed to be put on the shelf for a while as he opted to pass the ball and looked for every opportunity to help Messi lead the team. In some ways his refusal to look for goals hurt him, but it also allowed him to develop his passing game within Barcelona's system.
But Neymar also had to learn the importance of working as a team. One of the most incredible changes to his game was his defensive contribution.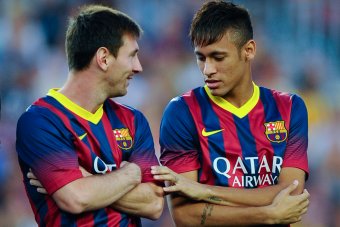 David Ramos/Getty Images
In Brazil, Neymar rarely offered much defensively. Yet at Barcelona he has constantly tracked back and worked hard every second since his very first match with the Catalan giants.
After one month with Barcelona it was clear that Neymar was fitting in well.
He had already become a creative option for Barcelona by giving assists and setting up chances and he played perfectly within the system of Tata Martino. It took a few weeks for Neymar to look settled but that was understandable.
The real payoff came after his first month in Barcelona.
Neymar slowly began to let himself out of the box that he had put himself in. The Brazilian began to look for chances at goal and was no longer reserved as he used his flashy footwork to beat defenders and create scoring chances.
His recent performances in both La Liga and the Champions League have showed that Neymar has not merely adapted to European play with Barcelona; he is thriving. In some ways he has been the most important player for Barcelona this season.
Scoring goals has not been as easy for the Brazilian since moving to Europe but he has played more creatively and been more dangerous than ever in his career. Neymar is continuing his development by tackling the European game and the scary thing is that he is nowhere near his best yet.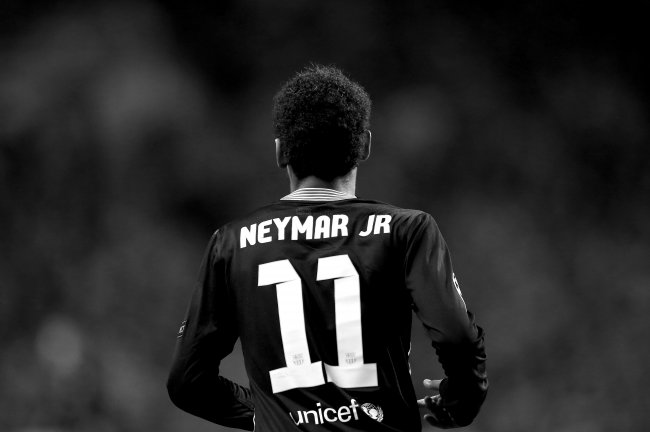 Richard Heathcote/Getty Images
Neymar is no longer the kid he was when he left Brazil. The 21-year-old is now a very mature person and a well-rounded footballer. The sky truly is the limit for him.
To grade his transition to Europe, I would have to give Neymar nothing short of a perfect score. He still has some areas of his game that can improve and develop, but Neymar has not missed a step since boarding the plane for Barcelona.
The transition to European football has been seamless. It's as if he's been playing this way his entire life.
Neymar has faced tough tackles and even tougher opponents, but he has had a respectable attitude since first putting on the Barcelona shirt. In Brazil he may already be a national hero, but his career is just beginning.
How would you rate Neymar's transition to Europe? Just how good can the Brazilian become? Leave your thoughts and comments below!
Tre' Atkinson. Follow me on Twitter for more discussions on Barcelona and Neymar!
This article is
What is the duplicate article?
Why is this article offensive?
Where is this article plagiarized from?
Why is this article poorly edited?

FC Barcelona: Like this team?