Nationals Top 5 Offseason Storylines: Bryce Harper's Knee; Surgery?
Use your ← → (arrow) keys to browse more stories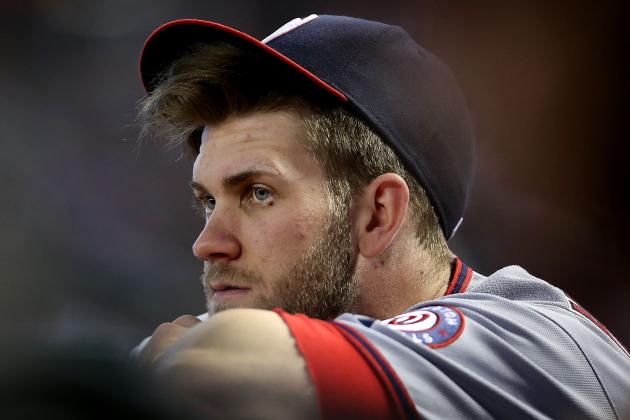 Christian Petersen/Getty Images

On April 30, 2013, Bryce Harper leapt into the right field wall/scoreboard in Turner Field in attempt to bring Atlanta Braves' starter Tim Hudson's fly to right off lefty reliever Zach Duke back into the park. Harper collided hard with the wall, hard enough that the ball went into his glove and popped out again upon impact, going into the stands for a home run...