Which Teams Do Famous Politicians Follow?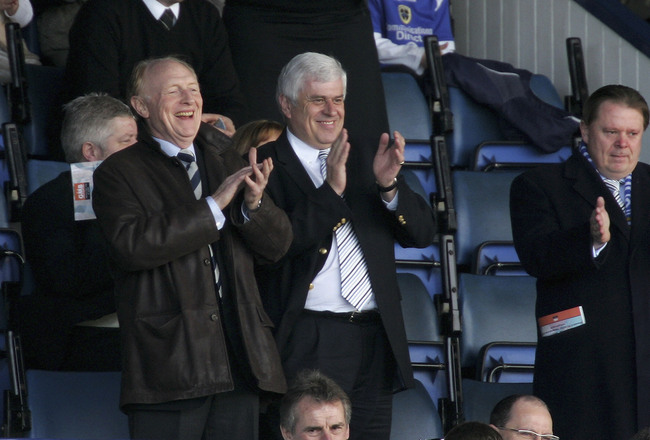 Richard Heathcote/Getty Images
Former Labour Neil Kinnock has hit headlines this week after it emerged that the lifelong Cardiff City fan was escorted from the home section at Fulham's Craven Cottage on Saturday when the Welsh side opened the scoring in their 2-1 victory.
According to The Guardian, his celebrations were "vociferous" and he was accompanied by his family, including his grandchildren.
Kinnock isn't the only politician to have a passion for the beautiful game—here's our selection of elected officials from the UK and around Europe, and their chosen clubs...
David Cameron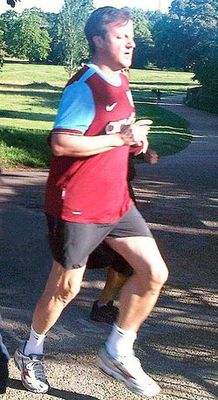 lydall.standard.co.uk
Prime Minister David Cameron is an Aston Villa fan thanks to the influence of his uncle, Sir William Dugdale. The former Villa chairman took the PM to his first match at the age of 13.
When Cameron was spotted wearing claret and blue on an early morning jog through Hyde Park in 2011, he explained that he was an "ardent fan."
This has been called into question by some, however, particularly as he told the House of Commons that he was not a football fan around 10 years ago.
Tony Blair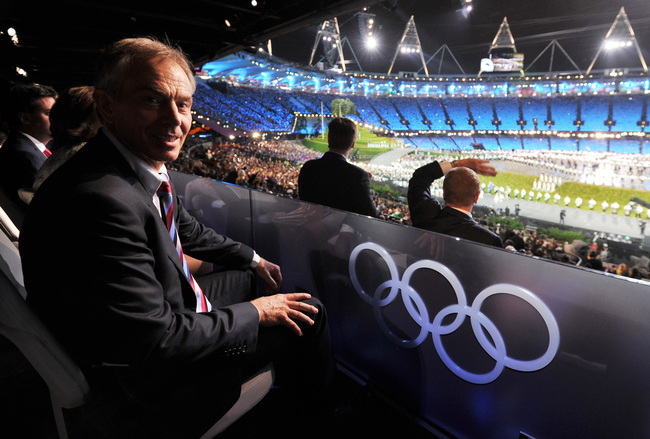 WPA Pool/Getty Images
Before becoming Prime Minister, Tony Blair was the Member of Parliament for Sedgefield.
Around the mid-90s, Blair would tell reporters that he was a fan of nearby Newcastle Utd, who just happened to be going through a successful period, thanks to the likes of Alan Shearer and David Ginola.
The former PM came under fire, however, for allegedly claiming he had watched Jackie Milburn play at St James' Park in the 1950s, despite the fact that he was four years old and living in Australia at the time.
The Milburn mix-up, however, was later accredited to mis-reporting.
Andy Burnham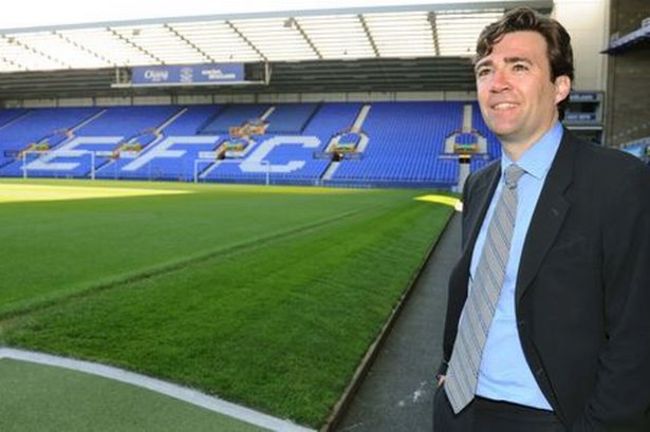 liverpoolecho.co.uk

Labour's Shadow Secretary of State for Health Andy Burnham is a decent footballer and a lifelong fan of Everton.
In May, he jokingly said that he "would cry" if he was asked about David Moyes departing the Toffees for the hot seat at Old Trafford.
Jack Straw
Shadow Deputy Prime Minister Jack Straw may have been born and raised in Essex, but he has been the Labour MP for Blackburn since 1979. Hence, he has aligned himself with Blackburn Rovers.
Jack Walker, the man who bought the title for Rovers in 1995, made Straw an Honorary Vice President of the club in 1998.
David Miliband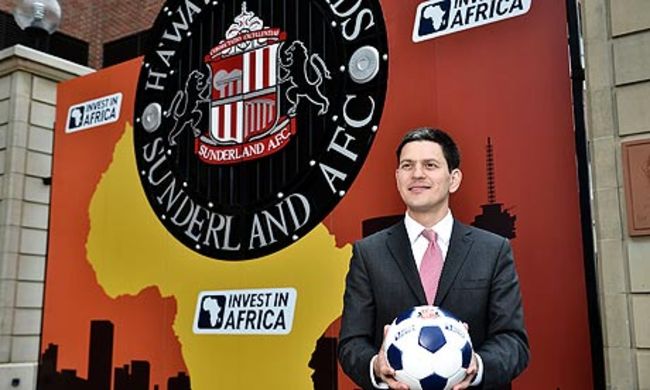 theguardian.com

Before he quit politics earlier this year, David Miliband spent 12 years as the Member of Parliament for South Shields. In order to endear himself to the Wearside locals, the Labour politician became a Sunderland fan.
In 2011, he became a prominent "left winger" for the club when he was made a non-executive director. He resigned from the role in March, citing the appointment as manager of prominent "right winger" Paolo Di Canio, who had made political statements in favour of fascism in the past.
David Mellor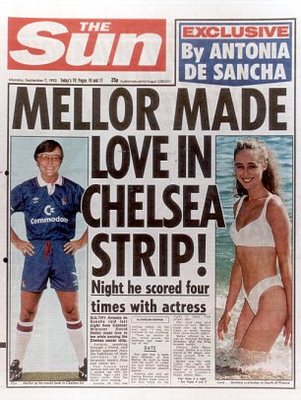 David Mellor was a member of John Major's Conservative cabinet, who served as the MP for Putney for nearly two decades.
He didn't have to travel to far to see his beloved Chelsea, about whom he would regularly talk on his BBC Radio 5 football show.
Mellor famously put his career in jeopardy in 1992 when he was accused of having an affair with a soft porn actress, allegedly wearing a Chelsea shirt while committing the misdeed.
Angela Merkel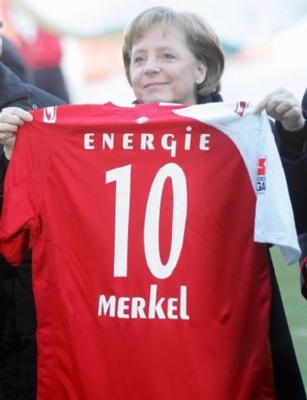 express.de
Silvio Berlusconi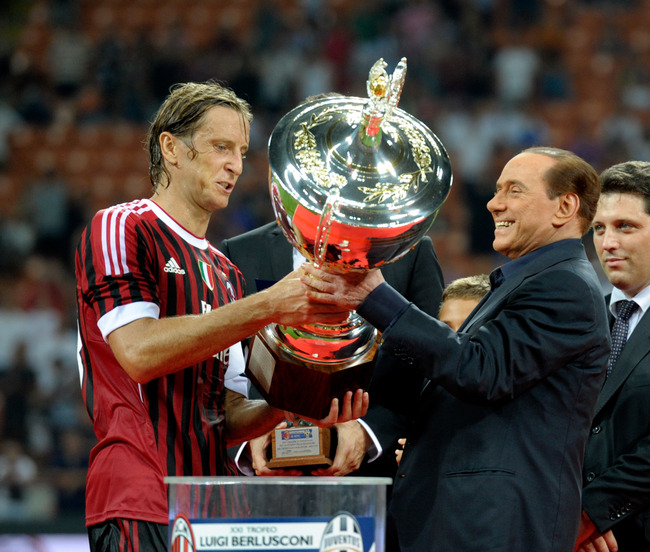 Claudio Villa/Getty Images
For some reason unbeknown to the rest of the world, Italy has deemed Silvio Berlusconi fit to be Prime Minister on four separate occasions.
The politician and businessman, who was found guilty of tax fraud earlier this year, is the owner of AC Milan and a regular attendee at the San Siro. He is pictured, above, presenting the Trofeo Luigi Berlusconi, a gigantic friendly trophy named in memory of his father.
Current Italian PM Enrico Letta is also a Rossoneri fan.
Francois Hollande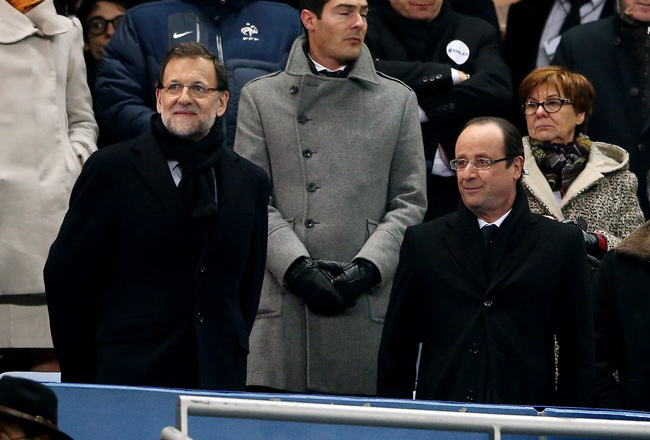 Scott Heavey/Getty Images
Keep Reading