NBA 2K14: New TV Spot Features Eye-Popping Next-Generation Visuals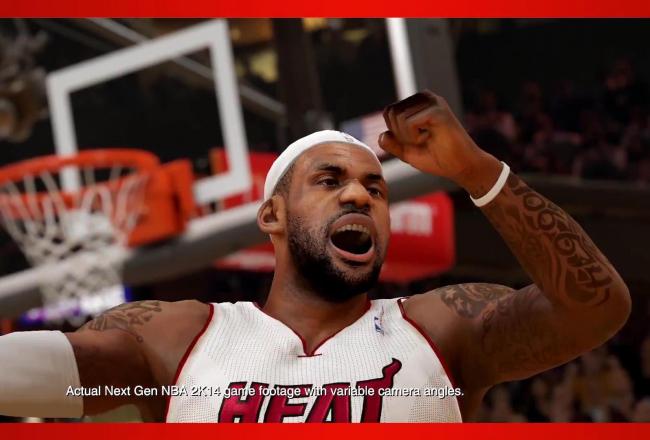 image from NBA 2K14 Spot

Imagine NBA 2K14 is a pretty woman. Feel free to substitute the gender persuasion where necessary for effect, but for hardcore gamers, the attraction to a promising new game in your genre of favor is pretty strong.
On Monday, 2K Sports released a TV spot/trailer that left many mesmerized by its beauty. The commercial only ran for 43 seconds, but it made an impact. Spliced with images of cover athlete LeBron James doing work alone in a 2K Sports studio and real in-game footage, the stunning visuals raised the level of anticipation for the series' debut on next-generation consoles.
Having KRS-One's "Step into a World" as the audio background didn't hurt the spot's appeal either. If you haven't seen it, check it out below.
The clarity and detail in the action is amazing. Considering the in-game action wasn't computer-generated imagery (CGI), I felt as if that pretty woman I noticed from across the room was displaying her natural beauty without the need for makeup.
At this point, gamers know all games can create stunning cinematic screens, but we want to see how it looks during gameplay. After seeing this video, there should be no question as to how attractive NBA 2K14 will be on Xbox One and Playstation 4.
Graphics and animation are only one piece to the puzzle. The actual quality, realism and fun value of the gameplay is the most important. Think of it as the personality of that attractive potential mate.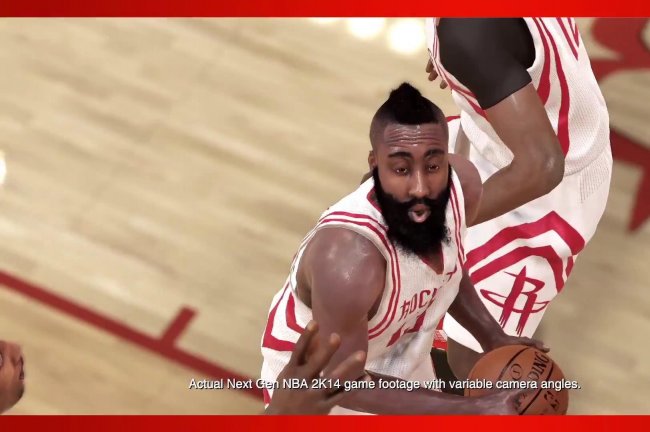 Getting to know the object of your attention more closely could ultimately be a turnoff, but there is no doubt 2K Sports made us want to get to know NBA 2K14 on next-gen a little more.
The game released on current-gen consoles on Tuesday. It will be a launch title for PS4 on Nov. 15 and Xbox One on Nov. 22. Stay tuned for more news and details.
NBA Rookies Guess Their NBA 2K14 Ratings
Follow me for musings on sports video games, the NBA, boxing, MMA and the WWE.
This article is
What is the duplicate article?
Why is this article offensive?
Where is this article plagiarized from?
Why is this article poorly edited?