The Cleveland Indians will host the Tampa Bay Rays at Progressive Field Wednesday night for the 2013 AL Wild Card playoff game.
After winning the three-way race for the top wild-card spot, Cleveland sat by and awaited the result of Monday's play-in game between Tampa Bay and the Texas Rangers.
David Price's complete game led the Rays to a postseason return after missing out on the fun in 2012.
#Postseason field is set: Rays earn AL #WildCard berth with 5-2 win over Rangers. TB faces @Indians Wednesday, 8:07pm ET on @MLB_TBS.

— MLB (@MLB) October 1, 2013
The Indians sent a message for their opponents after the Rays locked up the final MLB postseason spot by edging Texas, 5-2.
"Hey @RaysBaseball, Corner of Carnegie and Ontario, 8:07PM. Welcome to #TribeTown."
Rookie Danny Salazar—whom the Rays have never faced—will take the mound for the Tribe while Alex Cobb—who shut out the Indians in April—will be on the rubber for the visitors.
Cobb's win was on April 6 and was inside the confines of Tropicana Field's dome. A lot has changed since then, and he'll be on the road pitching in front of a sold-out Progressive Field crowd, per Joey Morona of Cleveland.com.
Here's a look at the matchup, complete with viewing information and a prediction.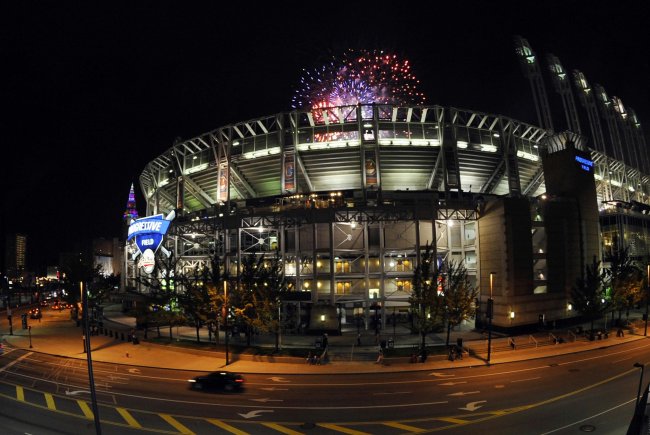 David Richard-USA TODAY Sports
2013 AL Wild Card Game Info
Who: Tampa Bay Rays (92-71) at Cleveland Indians (93-70)
When: Wednesday, Oct. 2, at 8:07 p.m. ET
Where: Progressive Field, Cleveland, Ohio
Watch: TBS
Live Stream: Postseason.TV (MLB.com)
Probable Starters: TB: Alex Cobb (11-3, 2.76 ERA), CLE: Danny Salazar (2-3, 3.12 ERA)
Pitching Matchup - September Numbers

| | | | | | |
| --- | --- | --- | --- | --- | --- |
| Pitcher | Starts | Win-Loss | ERA | Strikeouts | Walks |
| Danny Salazar, CLE | 5 | 1-1 | 2.52 | 33 | 6 |
| Alex Cobb, TB | 5 | 3-0 | 2.57 | 35 | 9 |
ESPN.com
Season Series: Tampa leads, 4-2
Game Preview, Prediction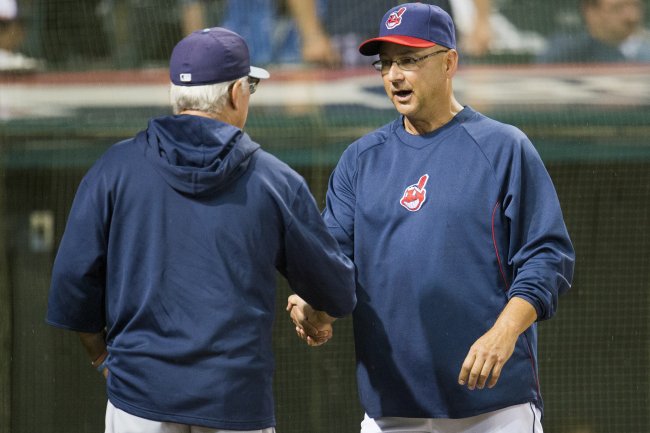 Jason Miller/Getty Images
Before missing October baseball in 2012, Tampa Bay went to the postseason in three out of the previous four seasons. For the Tribe, it's been much longer.
The last time the Indians tasted the postseason—2007—manager Terry "Tito" Francona was busy orchestrating a stunning comeback in the American League Championship Series against his current team. The Boston Red Sox fought back from a 3-1 deficit to advance to the World Series that year and went on to win it all.
Tampa Bay's success came seemingly out of nowhere in 2008 as they made the playoffs for the first time after missing out for the first 10 seasons of their franchise's young history. While they didn't make the postseason last year, the team still won 90 games and was in the hunt for October until the last minute.
The biggest storyline for this game has to be both teams' home-field success this season. At home, both clubs were an identical 51-30 this season.
Tampa Bay did win the series, 4-2, including two wins and one loss at Progressive Field back in early June. During that three-game stretch, the Rays outscored the Tribe 20-10 to steal the series.
Their Last 10

| | | | |
| --- | --- | --- | --- |
| Team | Record | Runs For | Runs Allowed |
| Cleveland | 10-0 | 57 | 24 |
| Tampa Bay | 8-2 | 49 | 30 |
ESPN.com
With the pressure mounting and the urgency that a one-game playoff provides, all bets are off after the first pitch on Wednesday night. Previous meetings, records, statistics; all of that goes out the window.
All that's left is how these two teams are playing right now, and both are peaking at the right time. Tampa Bay has won eight of its past 10 and the Tribe are red-hot, winning all of their past 10 ballgames. Sometimes, that's what it takes to make a deep run into October with a World Series title within reach.
When it comes to hitting, neither of these teams have lit the world on fire this season. They rank next to each other in the 12th and 13th spots of the MLB in terms of batting average—the Rays are the eighth-best road hitting team with a .259 team batting average.
The Tribe's plus-83 run differential is favorable to the Rays' plus-54 mark. That's due to their sixth-best .252 average with runners in scoring position and two outs.
In terms of pitching advantage, the Rays seem to get the nod in that department. Although, Salazar has shown he has the stuff to pitch at a high level. If both pitchers can go deep into the game, there isn't much of a discrepancy between their teams' bullpens.
The Indians are 19th in the MLB with a bullpen ERA of 3.62, while the Rays are one spot ahead with a 3.59 mark.
Cobb gave the Rays seven-plus shutout innings against the Tribe the last time around. Can they do enough to keep their young pitcher confident until he turns it over to the bullpen?
When 162 games—163 in Tampa Bay's case—boils down to nine innings of baseball, it's hard to travel to another team's ballpark with your season hanging in the balance and get a victory.
Look for the Rays and Indians to stay close in a low-scoring pitching duel. Cleveland's 10-game winning streak, home-field advantage and late-game dramatics—11 walk-off wins at Progressive Field this season—will help cue a late victory to propel the Indians into the next round.
Prediction: Cleveland 3, Tampa Bay 2