Who Is Better: David Silva or Mario Gotze?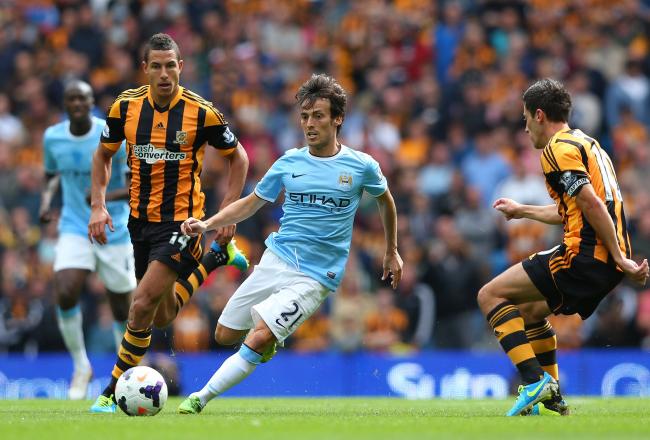 You can love David Silva while still admitting that Mario Gotze is a better player.
Alex Livesey/Getty Images
Manchester City's midfield impresario David Silva is a splendid talent and, when he is right, he creates scoring chances for his teammates that only he can see before they happen.
I have watched Silva at Manchester City with great admiration and excitement for a bit more than three years.
When Silva has the ball, it often feels like the action around him slows as the other players anticipate (like the fans do) what telepathic read he will make and what stunning pass will result from it.
Moreover, in past years when Silva did not play, the entire City offense ran like a V8 car engine missing a timing belt.
That I have watched countless hours of Premier League football in recent years while mostly seeing Bundesliga sides in Champions League matches would figure to be another factor in Silva's favor.
Which is why admitting that the choice I would make between Silva and Bayern Munich midfielder Mario Gotze (late of Borussia Dortmund) is Gotze is so difficult.
Sadly, it's not very close.
If the question is asked with reference to current form, well, it's sort of a push.
Silva is hopefully rejoining City for their upcoming Champions League tilt with Bayern after sustaining another thigh injury.
Gotze, meanwhile, is still dealing with the effects of an ankle injury caused by a Ramires tackle in Bayern's Super Cup win over Chelsea at the end of August. Gotze dressed for Bayern's Bundesliga match with Wolfsburg over the weekend but did not see action.
No one can say with any real certainty whether Silva or Gotze will be fully fit for the Champions League match at the Etihad this week, or even that either man will play at all.
So the analysis must then turn to which player I would want playing for my side disregarding the coming fixture.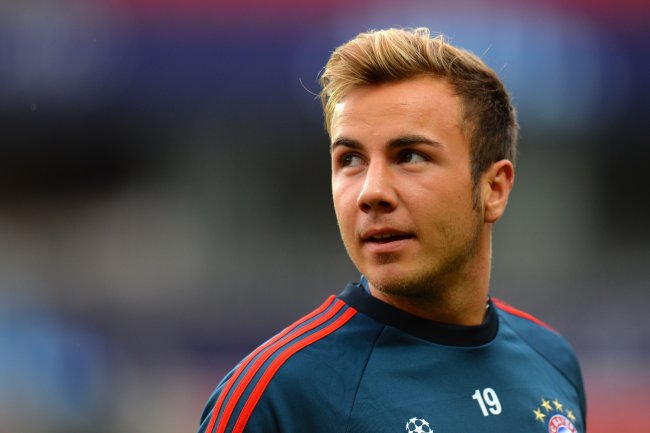 Shaun Botterill/Getty Images
It pains me to say it, but Gotze is the easy call.
ESPNFC.com's player profile of Silva praises him more than adequately, but it is in discussing Silva's weaknesses that the prose tells the most truth: "There is a suspicion that Silva is a bit lightweight and can too easily be muscled off the ball. He could also contribute more goals."
Any City fan who has watched Silva critically knows that for every silky pass to a streaking striker, there comes another moment where Silva gets dispossessed of the ball by a bigger player.
Silva usually ends up on the ground when this happens, compounding the problem as his teammates have to play short-handed while he dusts himself off.
Perhaps the greatest indicator that Gotze is the choice is Manchester City's reported lust after him last spring as Gotze was leaving Dortmund.
Per Jamie Sanderson of the Metro:

It is thought that City offered Gotze a £17 million-a-season, five-year contract that would see him scoop a whopping £330,000 per week. But it clearly wasn't enough...Gotze never even considered moving to the Etihad Stadium and promptly penned his contract at Bayern.
As a point of handy reference, City are reportedly paying Silva £200,000 per week on his current five-year contract, according to the Daily Mail's Ian Ladyman.
Naturally, the fact that Silva will turn 28 in January while Gotze will not turn 22 until June has a lot to do with their relative valuations.
But so does Gotze's ability to find the net.
Gotze scored 21 goals in all competitions for Dortmund and Germany last season. Silva has not bettered his 13 goals in all competitions for Valencia and Spain in 2009-2010, despite thereafter joining a City side that recently has featured scads of offensive talent.
Look, I love watching Silva play as much as you do, probably more. He just does not match up well with Gotze.
Few midfielders can.
This article is
What is the duplicate article?
Why is this article offensive?
Where is this article plagiarized from?
Why is this article poorly edited?

Manchester City: Like this team?