NBA 2K14: Features That Set This Year's Edition Apart from the Rest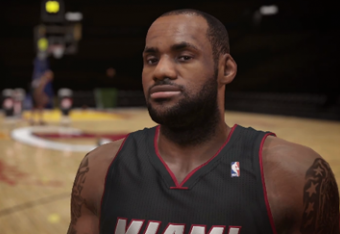 Credit: NBA 2K14

October has arrived, and with it, the latest edition of NBA 2K.
This year's release of NBA 2K14 promises to be the best yet and there are a handful of compelling features that suggest it will be just that.
Whether you've always wanted to decide LeBron James' future or just love customizing your favorite player's kicks, the improvements from last year's game to this year's are noticeable and sure to catch the attention of basketball fans and video game lovers alike.
Below, we break down a trio of intriguing features that set NBA 2K14 apart from past games in the beloved series.
Path to Greatness
The Path to Greatness mode in this year's game will allow gamers to control the sport's most dominant player in LeBron James, whether you're lighting it up with him on the court or making crucial decisions off of it.
Which option in the PTG mode interests you the most?
Users can do their best to win LeBron a seventh championship ring with the Miami Heat to surpass Michael Jordan with the Continue Heat Dynasty option, or lead him to a new city and start fresh by opting for the Fantastic Journey mode.
One of the coolest things about this feature is that it won't force users to play through entire games or seasons. Instead, gamers will be put in certain scenarios where they will need to score a big basket or make a huge decision off the court that will impact LeBron's future and that of the NBA.
Even if you're a LeBron hater, the freshness and laundry list of possibilities with this feature make it a must-try game mode.
New Kicks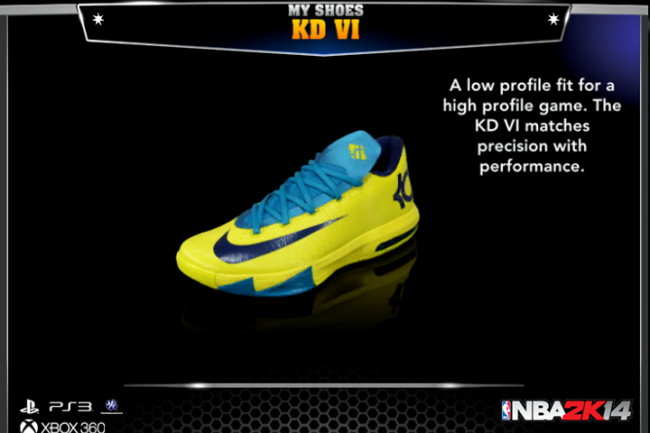 There's no doubt that shoes are a huge part of basketball. NBA superstars typically have their own pair specifically designed for them and are almost difficult to recognize if their rocking a pair of anything else.
In NBA 2K14, you'll recognize all of your favorite NBA stars, as players like LeBron James, Kobe Bryant, Derrick Rose and Kevin Durant will be rocking their signature shoes, which are designed to a tee in the game.
Warning: Video contains NSFW language.
According to the game's official Facebook page, there are nearly two dozen new shoes available and more will be added as the players lace them up in real life.
Offensive Sets
Another feature that is sure to make NBA 2K14 feel even more realistic than past editions are the new and improved offensive sets during gameplay. Teams run plays almost identical to the ones they call in real life.
As a result, it's much more difficult to dominate when isolating and attacking the rim with a star player. Users obviously don't have to run a play every time down the floor, but mixing in the right amount of play-calling and freestyling will be key to your success.
Gamers can also expect computer-controlled players to move more intelligently without the ball on offense, whether by spacing the floor or setting a much-needed screen.
Follow Bleacher Report Featured Columnist Patrick Clarke on Twitter.
This article is
What is the duplicate article?
Why is this article offensive?
Where is this article plagiarized from?
Why is this article poorly edited?