Power Ranking Liverpool's Greatest Strikers from Keegan to Rush to Suarez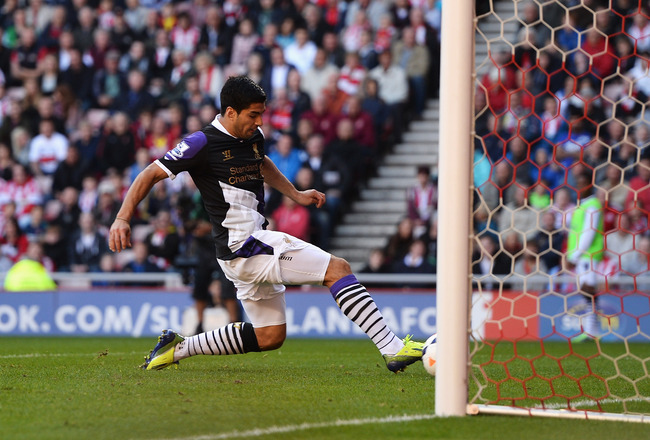 Gareth Copley/Getty Images
He's back.
Luis Suarez's return to the Liverpool first-team fold has been the big story over the past week, and after his encouraging performance in the Capital One Cup defeat at Manchester United, the Uruguayan got back on the goal trail with his two strikes in the weekend win at Sunderland.
After overcoming his summer desire to leave the club, Liverpool will now be hoping that Suarez stays to play an increasingly important role in what suddenly looks to be a promising future for the club currently sitting second in the Premier League table.
But where does the unique forward rank among the greatest Liverpool frontmen of the past 40 years?
Starting with one of Suarez's predecessors in the No. 7 shirt, the star of the 1970s Kevin Keegan, we've power ranked 10 of Liverpool's best forwards to have made their debut for the club after Keegan did in 1971.
Prepare yourself for a look at some of the greatest goal-getters ever to grace English football. Before we start though, we'll look at a man rapidly approaching that top 10...
Closing in on the Top 10: Daniel Sturridge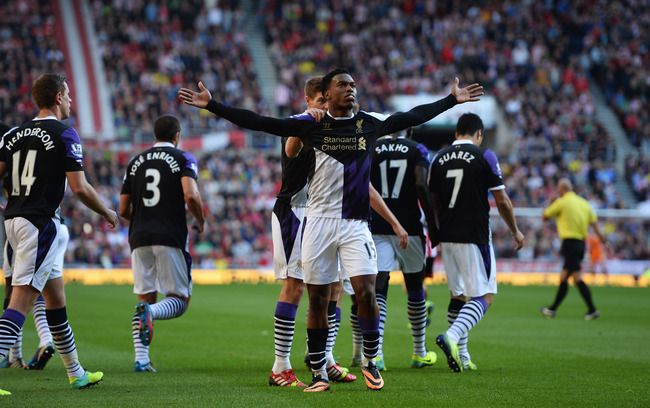 Gareth Copley/Getty Images
Years: January 2013-present
Games: 24 Goals: 18
It is still too early in Daniel Sturridge's Liverpool career to place him on the list just yet, but the forward is certainly closing in on an inclusion sooner rather than later.
The former Manchester City and Chelsea man has been reborn with the Reds and struck his 18th goal in 24 appearances for the club in Sunday's win at Sunderland.
It was a strike which took him out on his own as the top scorer in the Premier League this season with five goals from six games and continues on from the immediate impact he made upon the club following his move from Chelsea last January.
He impressed everyone last season in scoring, among other goals, a brace in a win at Newcastle before hitting his first ever career hat-trick at Fulham, and as his game continues to evolve Liverpool are proving to be huge beneficiaries.
The sky is the limit for him.
10. Stan Collymore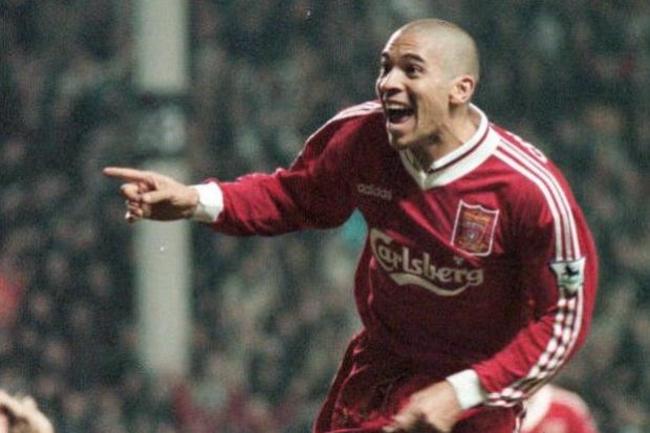 Years: 1995-1997
Games: 81 Goals: 35
Some would have you believe that Stan Collymore flopped at Liverpool following his then British record £8.5m move from Nottingham Forest in 1995, but that simply isn't true.
In a vibrant, attacking Liverpool team which would finish third in 1995/96―as well as reaching the FA Cup final―and fourth in 1996/97, feats they never really got credit for in a pre-Champions League obsessed era, the forward scored 19 and then 16 goals as he formed half of a potent partnership with Robbie Fowler and enjoyed service from the likes of Steve McManaman, Jamie Redknapp and John Barnes.
Collymore's performances pushed the veteran Ian Rush towards the exit door, and, after scoring a fine winning goal on his debut against Sheffield Wednesday, he enjoyed a strong debut campaign which also featured his winning goal in the unforgettable, and original 4-3 success over Newcastle.
Injuries hit him in second season, but he still found the net regularly before varying reasons led to his £7m move to boyhood club Aston Villa in 1997.
9. Emile Heskey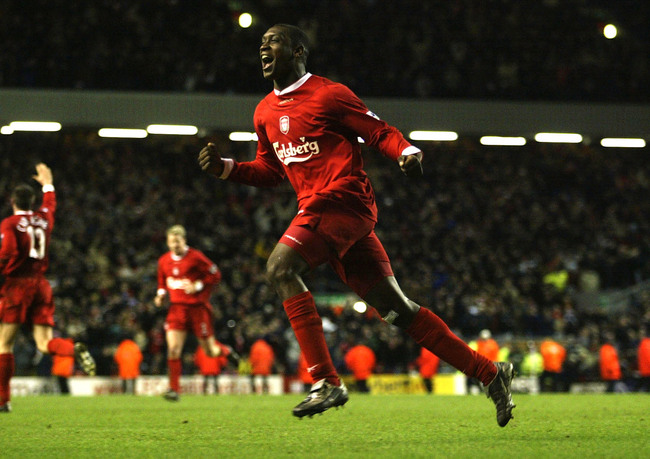 Gary M. Prior/Getty Images
Years: 2000-2004
Games: 223 Goals: 60
Critics were never in short supply when it came to Emile Heskey, but on his day he could be an unstoppable force in the Liverpool side.
Heskey scored 22 goals in his first full season at Anfield, by far his most prolific campaign as a professional footballer and one in which he was only surpassed as Liverpool's top scorer by Michael Owen's heroics in the 2001 FA Cup final.
One of Heskey's most crucial Reds strikes came in an often forgotten European night at Anfield when Gerard Houllier's Reds beat Fabio Capello's Roma 2-0 to advance to the quarter-finals of the Champions League. On a night when Liverpool needed to win by two clear goals, his towering header at the Kop end made it 2-0.
Similarly strong performances were scattered throughout his Liverpool career, but Heskey became one of the casualties in the big summer change of 2004, when he followed the likes of Houllier and Owen out of the exit door to make way for Rafael Benitez and the winds of change.
8. John Aldridge
Years: 1987-1989
Games: 104 Goals: 63
Liverpool needed a replacement for the Juventus-bound Ian Rush in January 1987, and they didn't just decide on John Aldridge because he looked a lot like him.
A prolific scorer at lower levels with Newport County and Oxford United, boyhood Reds fan Aldridge realised his dream of playing for the club he loved, initially alongside Rush and then in his place as he scored 26 goals in the 1987-88 season, when he fed on the service of the likes of John Barnes and Peter Beardsley.
One of the best seasons in the club's history was tarnished by a shock FA Cup final defeat to Wimbledon when Aldridge missed a penalty, but although Rush returned that summer Aldridge stayed on and grabbed a stunning 31 goals in the 1988/89 campaign.
The Welshman's comeback had made life difficult for Aldridge though, and after scoring a penalty in a 9-0 win over Crystal Palace he left the club to become the first ever non-Basque to sign for Real Sociedad in September 1989.
7. Kevin Keegan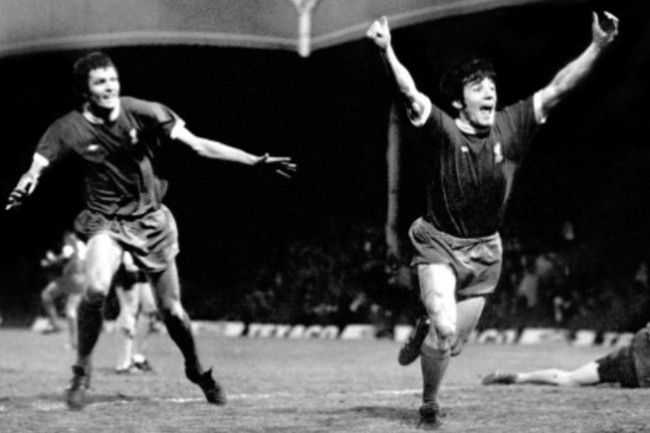 Years: 1971-1977
Games: 323 Goals: 100
Perhaps English football's first post-1966 World Cup superstar, no-one really expected the impact that Kevin Keegan would make on Liverpool when he joined as a 20-year-old midfielder from Scunthorpe in 1971.
However, Bill Shankly had seen something in the youngster to make the decision to play him upfront with John Toshack―who signed for the Reds a year before Keegan and so is exempt from this list―and a beautiful friendship was born.
Displaying at times a telepathic like ability, Keegan linked up with Toshack to devastating effect, and although he wasn't the most prolific of forwards his work-rate and energy inspired Liverpool to three league titles, two UEFA Cups and the FA Cup before the Reds won the European Cup in Keegan's final appearance for the club in 1977.
He left for Hamburg that summer before winning back-to-back Ballon d'Or awards in the following years.
6. Michael Owen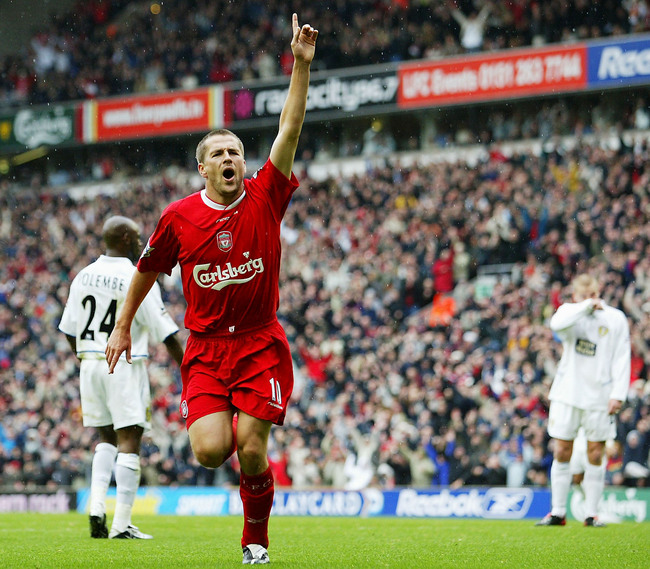 Shaun Botterill/Getty Images
Years: 1996-2004
Games: 297 Goals: 158
The fact that all of Michael Owen's 158 goals for Liverpool came before the age of 25 is perhaps the most staggering statistic of a fine young career.
After signing his first professional contract when he turned 17 in 1996, Owen made his Reds debut the following May―scoring in a defeat at Wimbledon.
The teenager then really burst onto the scene the following season, so much so that he was rushed into the England team and achieved worldwide notoriety with a stunning goal against Argentina in the 1998 World Cup.
Such feats led many Reds fans to see him as England's property rather than theirs, but he kept on banging in the goals for the Anfield club either side of the turn of the century, most famously striking twice in the final seven minutes of the 2001 FA Cup final to wrestle the trophy from Arsenal's grasp.
Despite his success, an ongoing contract dispute ended in a move to Real Madrid in the summer of 2004, with Owen further straining relations with Reds fans thanks to a move to Manchester United five years later.
5. Fernando Torres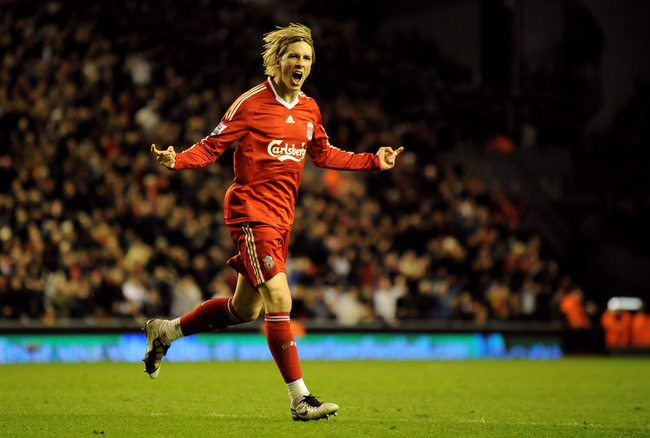 Michael Regan/Getty Images
Years: 2007-2011
Games: 142 Goals: 81
Fernando Torres' first season in English football was arguably the greatest debut campaign of any foreign player in Premier League history.
The Spaniard scored 33 times in all competitions following his arrival from Atletico Madrid to play for Rafael Benitez, as he created a reputation as one of the most feared forwards on the Continent, combining his pace, power, finishing ability and flair to become an idol on the Kop and further afield.
His following campaigns were restricted by injury though, with many feeling that had he stayed fit for the majority of the campaign then the Reds would have pipped the 2008/09 title honours ahead of Manchester United.
Capable of scoring all types of goals, Torres gave his all for the Reds until the sacking of Benitez in 2010, by which point injury and the appointment of Roy Hodgson as manager seemed to upset the forward.
He was sold to Chelsea for a record £50m in January 2011, though he has never managed to regain that 2007/08 spark.
4. Luis Suarez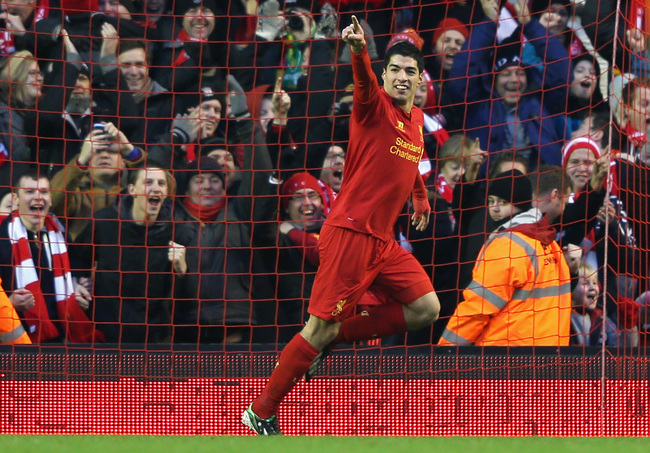 Mark Thompson/Getty Images
Years: 2011-present
Games: 98 Goals: 53
Luis Suarez nips in ahead of Torres for the simple fact that he's had less gifted players around him while achieving his sometimes superhuman feats.
The Uruguayan has packed more into his 98 Liverpool appearances than many did in hundreds more, and while for many the circus that goes on around Suarez―a circus of his own creation, of course―will ensure that many can never truly appreciate his feats as just a footballer, even they surely can't deny his place among the current world superstars.
It's hard to believe that there were questions over the forward's scoring record when he first joined the club from Ajax in January 2011, but 30 goals in 44 appearances last season finally quietened those claims.
Of course Suarez would have surpassed a century of Reds games―something he's now scheduled to do at Newcastle after the international break―were it not for a couple of high-profile incidents, but with those hopefully behind and perhaps motivated by performing well in order to earn a move elsewhere next summer, maybe Reds fans are in for a special campaign from their unignorable No. 7.
3. Robbie Fowler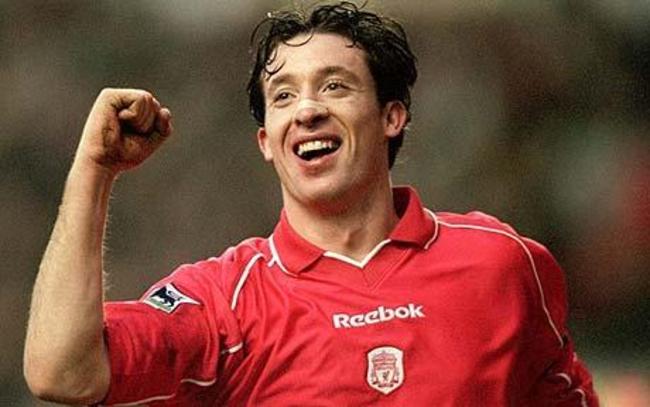 Years: 1993-2001 and 2006-2007
Games: 389 Goals: 183
An idol on the Kop in every sense of the word, Robbie Fowler was christened "God" by Reds supporters for his sometimes miraculous goalscoring feats.
After coming through the ranks as a teenager, Fowler almost instantly achieved remarkable successes, such as scoring five goals in one League Cup game against Fulham before his Premier League record fastest ever hat-trick (four minutes 33 seconds) against Arsenal in 1994, a record which still stands today.
One of the most natural finishers of his generation, Fowler seemed to possess an innate ability to know how to put the ball in the back of the net, and he did it with great regularity up to Liverpool's trophy-laden year of 2001.
Owen and Heskey were in residence at the club then though, and a lack of chances to play plus rows with the management led to Fowler leaving for Leeds in late 2001.
Supporters thought they'd seen the last of their hero, only for Benitez to bring him back to the club in 2006.
In his second coming, Fowler scored 12 goals in 39 games, giving supporters a final glimpse of their hero as he did so.
2. Kenny Dalglish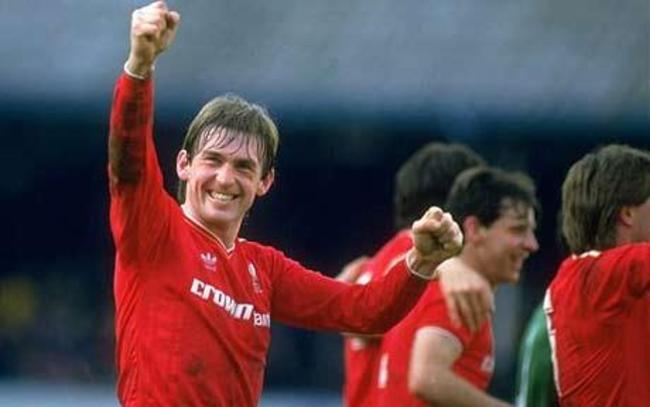 Years: 1977-1990
Games: 515 Goals: 172
Although rightly competing in―and often winning―debates over who is Liverpool's greatest ever player, Dalglish only takes second spot in our countdown of the great forwards to have graced the club.
Why? Well although he wore the No. 7 shirt he was really more of a No. 10, frequently able to bring others into the game with his terrific range of passing and out-and-out quality on the ball.
Dalglish's most prolific goalscoring season was his first following a move from Celtic in 1977, when his 31st and final strike of his debut campaign secured the European Cup against FC Bruges at Wembley.
As player, manager and player-manager, the Scot helped the Reds to exactly half of their 18 league titles, as well as a host of other trophies.
He remains a titanic figure in the club's past for so many reasons, but for the ultimate Reds forward we're going to look elsewhere...
1. Ian Rush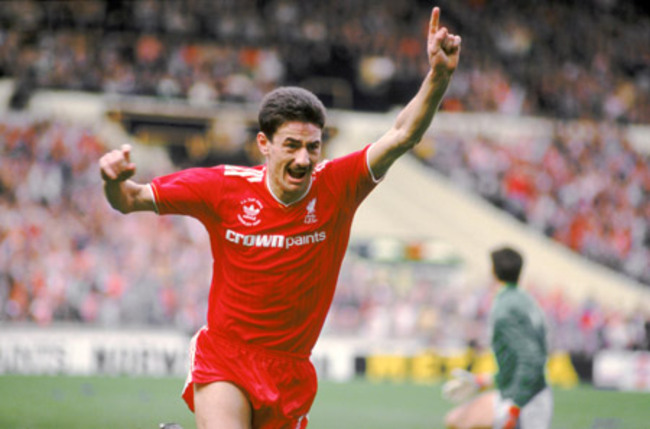 Years: 1980-1987 and 1988-1996
Games: 660 Goals: 346
The goalscorer's goalscorer, Ian Rush holds the all-time record for the most strikes for Liverpool, and it is a record which looks unlikely to be beaten any time soon.
Being able to keep up a rate of better than a goal every other game over 16 seasons in the Reds team is a simply staggering achievement, and―bar his year at Juventus in 1987/88―Rush was always a constant thorn in the side of whoever he was facing.
In amongst his many records―which include being the highest FA Cup scorer of the 20th century, the joint-record League Cup goalscorer and the record FA Cup final goalscorer―perhaps the most staggering achievement of Rush's is the record 25 Merseyside derby goals he bagged against Everton.
Always Liverpool's man for the big, or indeed any occasion, the man from North Wales could always be relied upon to hit the back of the net.
He scored goals at a rate that not many before or since have been able to match and simply has to be regarded as the Reds' best forward of the past four decades.
Keep Reading

Liverpool: Like this team?