Hart Trophy Watch: Preseason Ranking of Top Candidates for 2013-14 Award
Photo: media.flyersfaithful.com

Ladies and gentlemen, it's hockey time.
As the calendar turns to October and Tuesday night's arrival of the 2013-14 NHL regular season, the crystal ball forecasting simultaneously begins for not only the team that'll ultimately hoist the Stanley Cup come June, but also the players who'll win the league's top individual hardware.
In a league rich with superstar talent, it's no surprise that many of those premier individuals are among the perennial favorites to capture the Hart Trophy as the most valuable player. And having already earned the award three times, reigning winner Alex Ovechkin is a no-brainer to have a chance at No. 4.
A repeat by the Washington sniper would make him the first to win two straight since he did it in the 2007-08 and 2008-09 seasons, and the first to win four times since Wayne Gretzky's preposterous run of nine trophies in 10 seasons with Edmonton and Los Angeles between 1979-80 and 1988-89.
But he's by no means alone when it comes to early smart-money selections.
Click through to see who joins Ovechkin among our top eight candidates, and share your selections via the comments section.
8. Alex Ovechkin, Washington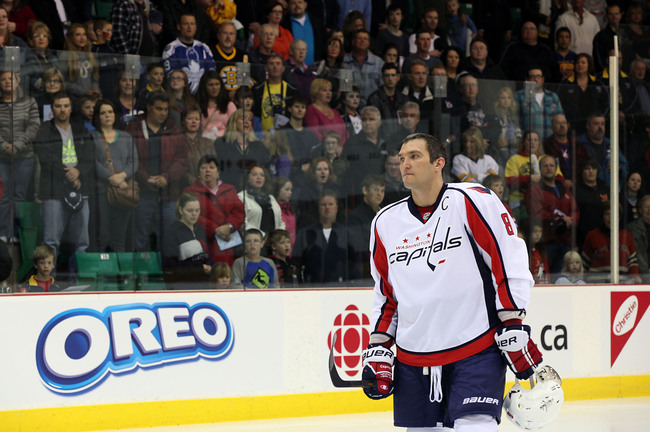 Dave Sandford/Getty Images
As we said in the intro, it's hard not to make a case as a favorite for a guy who's already won the award three times as Washington's Alex Ovechkin has.
The Moscow native turned 28 years old just a couple weeks before opening night and is unquestionably in the prime of a career that's already seen him collect every piece of hardware the league can offer an offensive player. He scored an NHL-best 32 goals in a lockout-shortened schedule last season and has averaged at least a point per game in all but one of his eight years in the league.
That said, it's hard to imagine the Capitals fanbase isn't at least slightly impatient with a superstar who's been habitually prolific between October and March, but has yet to get the team past a second-round playoff series in eight opportunities.
7. Roberto Luongo, Vancouver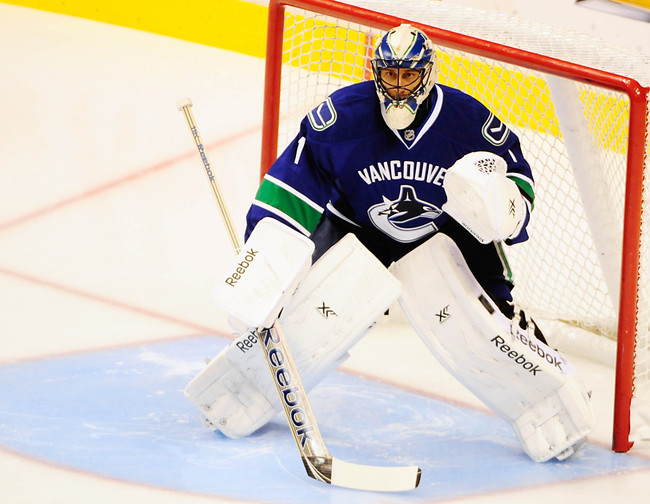 Anne-Marie Sorvin-USA TODAY Spor
Call it the Tortorella Effect.
Though goaltender Roberto Luongo appeared on his way out of Vancouver after a tumultuous 2012-13 season and playoffs, he's likely to be happy he stayed now that the Canucks have brought in a defensive-minded disciplinarian in head coach John Tortorella.
With proven playmakers among the top-six forwards and a new emphasis on positional play from behind the bench, the benefits should be immediate and plentiful for a netminder with seven 30-win seasons, 11 years with a sub-3.00 goals-against average and a Jennings Trophy on his resume.
He's a dark horse to be sure, but don't be surprised to see the 34-year-old take a giant leap back to relevance.
6. Ryan Suter, Minnesota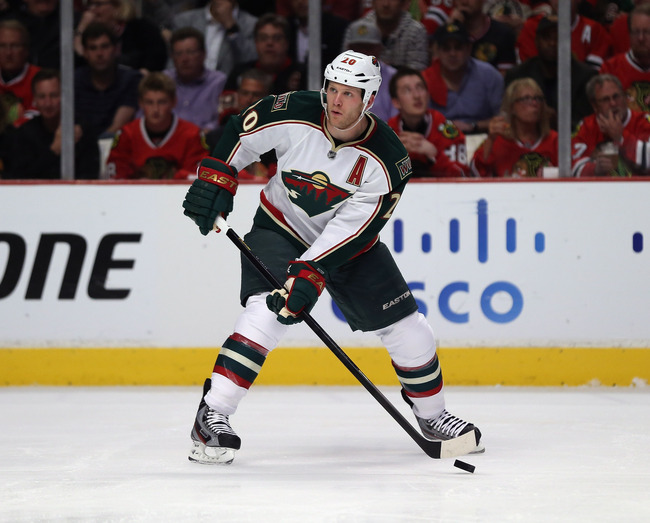 Jonathan Daniel/Getty Images
Every team that's any team has a steadying influence on the back end.
Midwestern native Ryan Suter provided exactly that in his first season in Minnesota in 2012-13, accounting for 32 points in 48 games, being named a first-team All-Star and finishing a close second to Montreal's P.K. Subban in the chase for the Norris Trophy as the league's No. 1 defenseman.
With less drama and more continuity heading into Year 2 with the Wild, the full range of Suter's positives should be accentuated as he racks up gargantuan minutes and tries to get the franchise past the first round of the playoffs for just the second time in 13 years.
If he's not the top blueliner in the MVP running come summertime, it'd be a shock.
5. Taylor Hall, Edmonton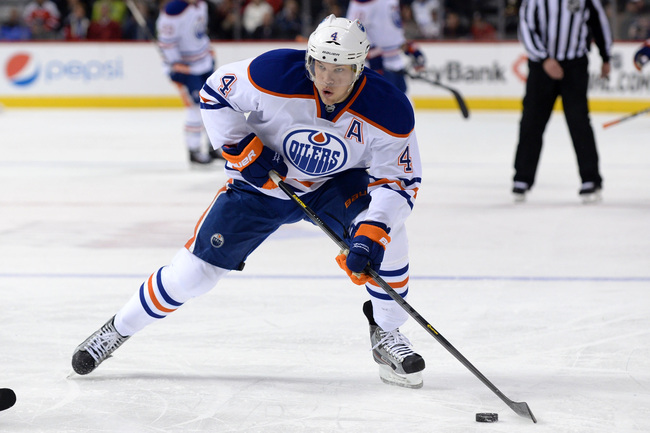 Ron Chenoy-USA TODAY Sports
At the intersection of potential and impatience, you'll find Edmonton's Taylor Hall.
The No. 1 overall draft choice in 2010 has stewed for three seasons amid a prospect-sopped roster with the Oilers, who've now failed to make the playoffs for seven straight years since an improbable run to Game 7 of the Stanley Cup final in 2006.
A new coach in 40-something Dallas Eakins has ratcheted up the optimism in the Edmonton fanbase and the expectations in the Rexall Place locker room, where Hall is the premier player after averaging more than a point a game for the first time during a truncated 2012-13.
If Eakins gets what he wants in the standings, it'll mean Hall has clinched a spot on the next level.
4. Steven Stamkos, Tampa Bay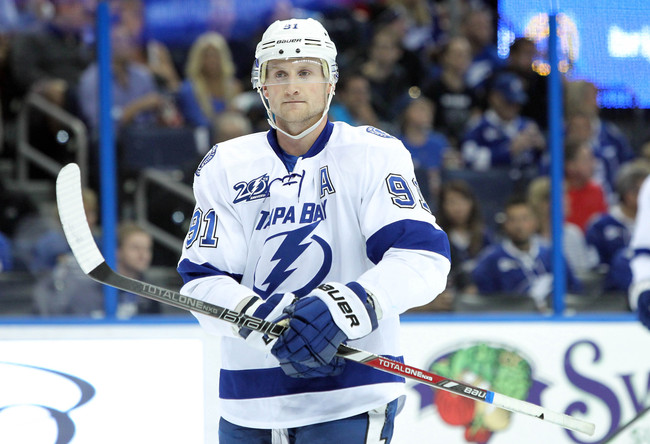 Kim Klement-USA TODAY Sports
The Tampa Bay Lightning have gotten everything they could have expected from Steven Stamkos since making him the first pick of the 2008 draft.
He's led the league in goal scoring twice, finished second in the league in points behind teammate Martin St. Louis and played in a pair of NHL All-Star Games in five seasons. He's also shown playoff grit by taking a slapshot off the face that broke his nose, then returning to the same game after missing just a handful of shifts.
When the Lightning bought out the contract of longtime face of the franchise Vincent Lecavalier and began a chain of events that saw him depart for Philadelphia, the franchise officially passed the torch to Stamkos, who's still just 23 years old in spite of his resume.
Knowing that he's the No. 1 man will help him find new motivation to prove himself indispensable on an MVP level.
3. John Tavares, N.Y. Islanders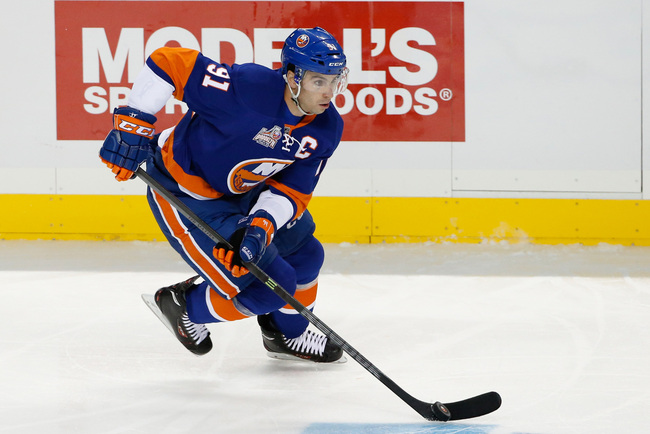 Anthony Gruppuso-USA TODAY Sport
More so than most first overall draft picks, John Tavares had franchise-saving as a primary duty.
He arrived in 2009 as a teenager to a New York Islanders organization that was a quarter-century past a championship and had fallen into abject disrepair amid questionable front-office moves in a dilapidated arena. Four seasons later, the Islanders are a team on the rise after returning to the playoffs and just two seasons away from moving to a state-of-the-art building in Brooklyn.
To overestimate the left-handed center's impact in the turnaround would be difficult, particularly after a 2012-13 season in which he was third in the league in goals and 17th in points while renewing an optimism that hadn't been present this decade.
If off-ice factors are included, he's already the league's most valuable. By the time this season's reaches springtime, he may have reached the level on the ice as well.
2. Sidney Crosby, Pittsburgh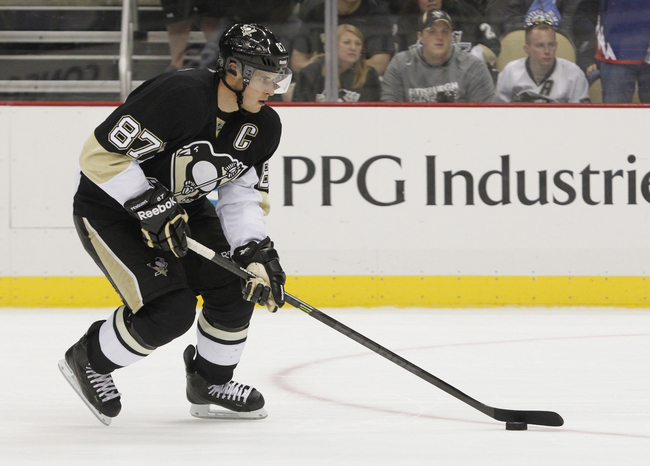 Charles LeClaire-USA TODAY Sport
With a Stanley Cup, an MVP, a scoring title and an Olympic gold medal already on the resume, it's hard to fathom what more Pittsburgh's Sidney Crosby would need to prove his worth. But after two seasons in which the league's best player has been rattled by injuries, the Penguins could certainly use a return to elite-level form from their 26-year-old superstar.
Though he's been active for just 99 of the last 212 regular-season games, Crosby retains enough stroke leaguewide to warrant a regional Sports Illustrated cover for its hockey preview issue. And, presuming he's shaken off the impacts of the concussions and the broken jaw, he's a worthwhile bet to return to the 100-point plateau that he's reached every time he's played more than 53 games in a season.
Unless the vote is ultimately split by the presence of another former MVP winner, Evgeni Malkin, on the Pittsburgh roster, Crosby makes as much sense as (almost) anybody to be the favorite in October for a trophy that'll be awarded in June.
He's just that good.
1. Jonathan Toews, Chicago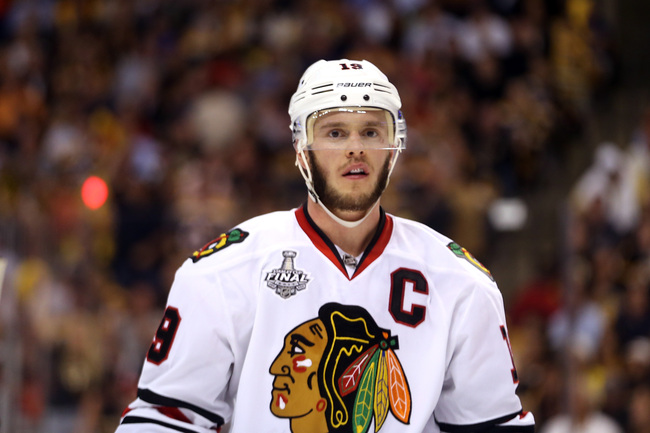 Bruce Bennett/Getty Images
The NHL has long been a league that's followed the "the MVP goes to the best player" adage.
Whether it's been Wayne Gretzky, Mario Lemieux or Alex Ovechkin in the past 20-plus years, voters have shown a recurring tendency to reward the skaters, shooters and scorers ahead of the guys who've been considered the glue that's held great teams together.
But the rise of the Chicago Blackhawks could change all that.
Though he shares a locker room with prolific scorer and highlight producer Patrick Kane, center Jonathan Toews has gradually worked his way to the top of best all-around player lists with his own combination of offensive skill (13th in scoring last season) and defensive acumen (winner of 2012-13 Frank J. Selke Trophy).
Add to it his pivotal role in the Hawks' two championships in four seasons—he won the Conn Smythe Trophy following the 2009-10 Cup win—and it's no surprise that Toews enters his seventh NHL year as a front-runner to take home his first Hart Trophy. If the season goes even close to how Chicago fans expect it to go, it'll take a huge effort elsewhere to unseat him.
Keep Reading