Seattle Mariners: Final Regular Season Report Card Grades for 2013 Team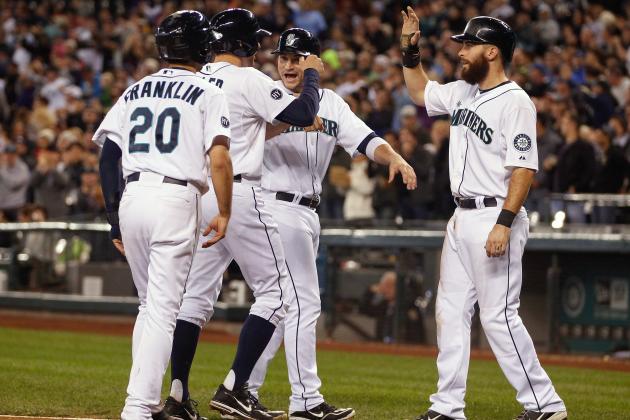 Otto Greule Jr/Getty Images

The Seattle Mariners ended the 2013 season in unspectacular fashion, but is anyone surprised at this point? To suggest that this has been a disappointing year for the Seattle fans is probably an understatement. It isn't like this team was expected to contend this season, but there was at least some hope that this franchise would move in the right direction.
In 2013, the Mariners won four fewer games than they did in 2012. A sign of progress? Not exactly.
Now that the season is over for the Mariners, it is time to hand out grades for each position group. Here is the grading system:
A: All-Star caliber
B: Very good performance, optimism for the future
C: Strictly average
D: Barely worth being promoted to 2014
F: Utter failure
Begin Slideshow

»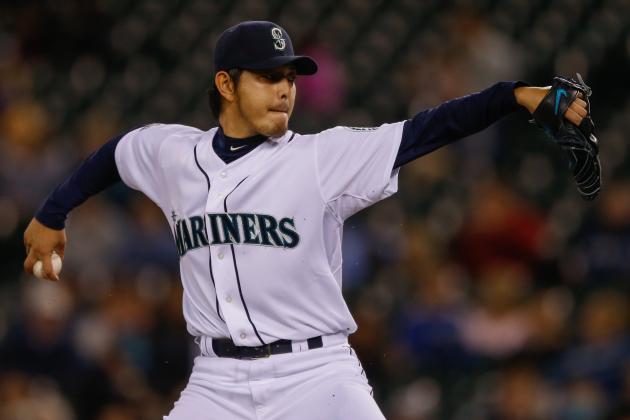 Otto Greule Jr/Getty Images

When you grade the starting rotation of the Seattle Mariners, there is an immediate dilemma. Remember those projects in school where one or two people did most of the work but one grade had to be assigned to the whole group?
It is sort of like that.
Hisashi Iwakuma was the best starting pitcher on the Mariners with a 14-6 record and 2.66 ERA. Felix Hernandez also had a very nice season with a 12-10 record and 3.04 ERA. If those two pitchers determined the grade, it would be a very respectable report card.
Unfortunately, others contributed to this group project. Pitchers like Aaron Harang, Jeremy Bonderman, Blake Beavan, Brandon Maurer and Joe Saunders did not exactly pull their weight.
James Paxton might have helped the group a bit more, but he came in a bit late in the process. Perhaps he can play a larger role next season.
In the end, the quality starts just weren't there for the rotation. Maybe next year will be better.
Final grade: C+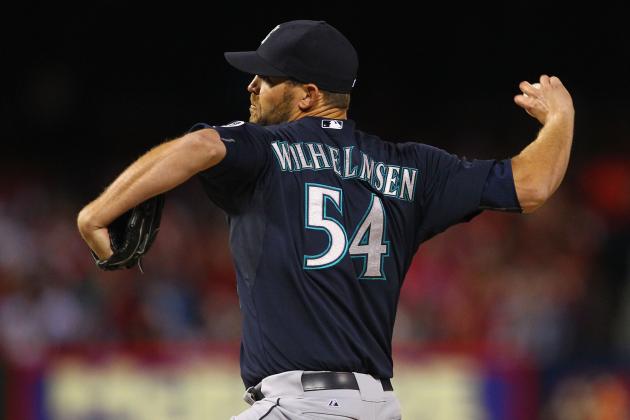 Dilip Vishwanat/Getty Images

The bullpen was another mixed bag, as a few pitchers looked very good while others struggled to find a groove all season. Overall, the bullpen was not necessarily a consistent strength.
Yoervis Medina, Charlie Furbush and Oliver Perez were probably the most effective relievers. Medina and Furbush in particular combined for 39 holds during the year.
The closer position? Let's just say that there were some ups and downs. Tom Wilhelmsen clearly had some issues, which resulted in Danny Farquhar taking over in August. Farquhar had an impressive 2.03 ERA in August and remained under 3.00 in September.
On the negative side, Carter Capps compiled an ERA over five and Stephen Pryor was lost early in the year to a season-ending injury. Pryor in particular may have helped to solidify part of the bullpen.
Final grade: B-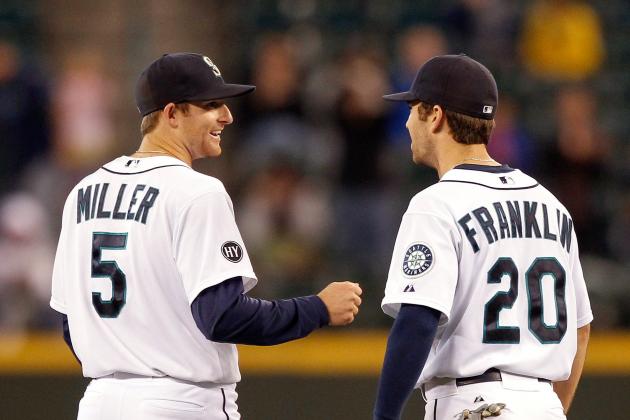 Otto Greule Jr/Getty Images

From an offensive standpoint, the infield was one of the better groups for the Mariners. Seattle is still not going to be mistaken for a talented group of hitters, but Kyle Seager had a very good year and Justin Smoak was surprisingly effective after many wrote him off at the beginning of the year.
Of course, "effective" has to be adjusted for Seattle standards. Smoak still isn't a great hitter by any stretch of the imagination.
Brad Miller and Nick Franklin both look like players that could be mainstays at their positions, though Franklin struggled at the plate along with many of his teammates.
If you include catcher and designated hitter in this group, there is a plus and minus added to the offense. Kendrys Morales was the best overall hitter on the Mariners, while Mike Zunino and his fellow catchers did not add much to the offense.
Final grade: C+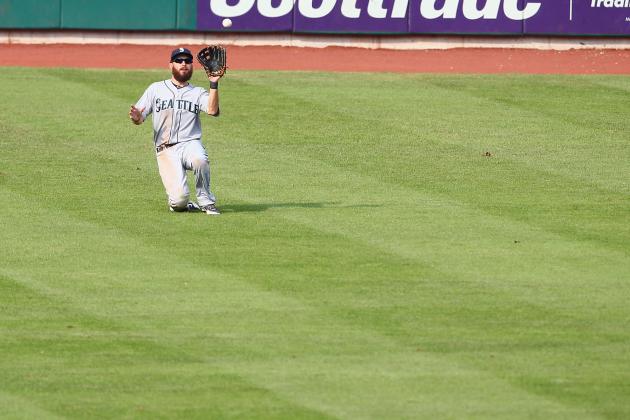 Dilip Vishwanat/Getty Images

The outfield was a work in progress throughout the entire season. Jason Bay didn't last. Michael Morse was hurt and then traded. Franklin Gutierrez spent his seemingly usual amount of time on the disabled list. Michael Saunders was generally mediocre at the plate.
Dustin Ackley joined the outfield part way through the season and was decent, but not great. In short, the outfield did not produce very much in terms of offensive production or consistency.
Abraham Almonte may be a prospect who develops in the future, but fans are not exactly jumping up and down with excitement.
Final grade: D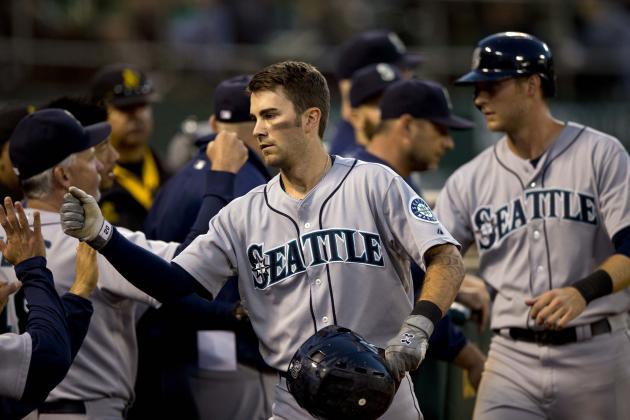 Jason O. Watson/Getty Images

Another year has come and gone and the Seattle Mariners remain a franchise that seems to be in a never-ending rebuilding mode. Manager Eric Wedge will not return and the stability of GM Jack Zduriencik's job also seems to be in question.
Overall, the 2013 season was just plain mediocre. The Mariners weren't terrible, but they certainly weren't very good. There was little momentum and at very few instances did it feel like this team could make a run at a playoff spot.
Will 2014 be better? Will Taijuan Walker and James Paxton finally help build an amazing rotation that dominates baseball?
So many questions and so few answers. For now, the team does not really make the grade.
Team grade: C-
Follow Todd Pheifer on Twitter @tpheifer, "Like" him on Facebook and add him to your network on Google+.