MLB Standings 2013: Where Every Team Stands on Final Day of Regular Season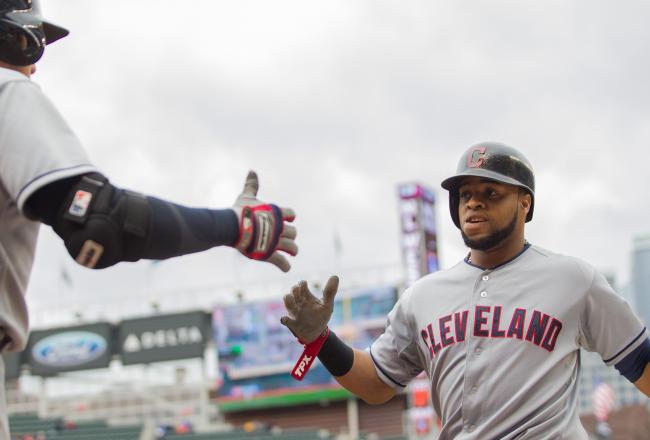 Can the Indians hold on to the top wild-card spot in the AL?
Brad Rempel-USA TODAY Sports
The last day of the 2013 MLB regular season has arrived after 161 games, and there are still plenty of playoff ramifications that will hinge on Sunday's grand finale.
While the National League has been decided with two teams clinching wild-card berths, there is still the possibility of a three-way tie in the American League. Riding a nine-game winning streak, the Cleveland Indians are one game up on the Tampa Bay Rays and the Texas Rangers.
Typically known for golf analysis, Steve Elling pointed out how top-heavy the NL is this year, as only six teams will finish with winning records:
No matter what happens today in the MLB season finales, only 6 of 15 teams in the National League will finish with winning records in 2013.

— Steve Elling (@EllingYelling) September 29, 2013
At the very least, the Pittsburgh Pirates visit the Cincinnati Reds in a preview of the one-game wild-card playoff, where the Reds are looking to get off a four-game losing streak.
Here is a look at the complete list of the Sunday MLB schedule, with records indicated in parentheses, followed by analysis of the three AL games to watch that will loom large in the postseason picture.
2013 MLB Final Day Schedule

| | |
| --- | --- |
| Away Team | Home Team |
| Tampa Bay Rays (90-71) | Toronto Blue Jays (74-87) |
| Pittsburgh Pirates (93-68) | Cincinnati Reds (90-71) |
| Milwaukee Brewers (74-87) | New York Mets (73-88) |
| Detroit Tigers (93-68) | Miami Marlins (61-100) |
| Boston Red Sox (97-64) | Baltimore Orioles (84-77) |
| Philadelphia Phillies (73-88) | Atlanta Braves (95-66) |
| Kansas City Royals (85-76) | Chicago White Sox (63-98) |
| Cleveland Indians (91-70) | Minnesota Twins (66-95) |
| New York Yankees (84-77) | Houston Astros (51-110) |
| Chicago Cubs (66-95) | St. Louis Cardinals (96-65) |
| Los Angeles Angels (78-83) | Texas Rangers (90-71) |
| San Diego Padres (76-85) | San Francisco Giants (75-86) |
| Oakland Athletics (95-66) | Seattle Mariners (71-90) |
| Colorado Rockies (73-88) | Los Angeles Dodgers (92-69) |
| Washington Nationals (86-75) | Arizona Diamondbacks (80-81) |
Source: MLB.com
Tampa Bay Rays vs. Toronto Blue Jays
A six-run first inning in the Rogers Centre on Sunday got the Rays off to a wonderful start in their bid to rebound from a 7-2 loss that threatened to cost Joe Maddon's club the season.
@RaysBaseball Six runs in the first inning. That is some way to start a game.

— MLB Fan Cave (@MLBFanCave) September 29, 2013
Sixteen-game winner Matt Moore is on the bump for Tampa Bay, which only helps its cause and is a fortunate happenstance that the 24-year-old stud was ready to roll in the pivotal game No. 162.
After being considered a World Series favorite before the season began, the Blue Jays have faded into obscurity and are not even close to playoff contention. Granted, the AL East is tough sledding, but the fact that they're getting beaten handily isn't a surprise.
Look for the Rays to finish off their division rival after jumping out to a commanding 7-1 lead through 3.5-plus innings.
Cleveland Indians vs. Minnesota Twins
John Gress/Getty Images
After a five-year absence from the playoffs, the Indians control their own destiny.
Which team has the best chance at a World Series run?
There could be even more baseball beyond the one-game wild-card playoff, but not if Cleveland takes care of business against the lowly Twins on the road.
Starting pitching is not the Indians' strength, as they rank 27th in baseball with 72 quality starts. Thankfully, Ubaldo Jimenez takes the hill on Sunday with a 3.38 ERA and one of the two starters the team can really rely on, along with Justin Masterson.
What makes this team unique is that 12 players have totaled at least nine home runs throughout this season, so there are plenty of hitters to count on under playoff pressure.
This is essentially the equivalent of a playoff game, so it will be interesting to see how Cleveland handles it in the midst of a nine-game run.
Los Angeles Angels vs. Texas Rangers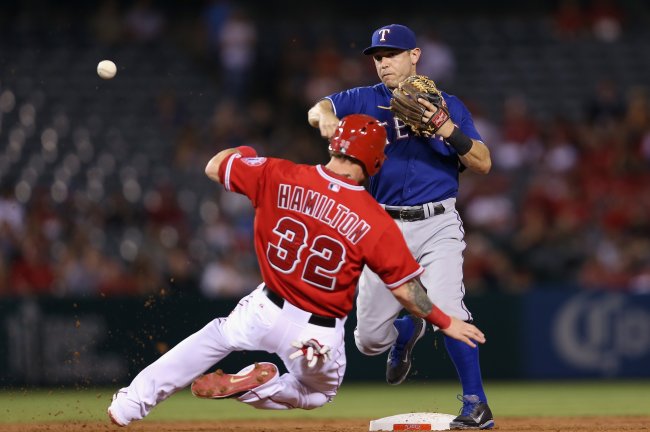 Jeff Gross/Getty Images
Although the Rangers have the benefit of playing at home unlike their fellow wild-card competitors, Los Angeles is a difficult, talent-laden opponent that should give Texas trouble.
Between Mike Trout, Mark Trumbo and Josh Hamilton, the Angels lineup has the firepower to explode on any given day. Yu Darvish will get the start for the Rangers, though, and he hasn't allowed more than two runs in each of his past four outings.
It would be rather humorous if Hamilton could stick it to his former team after getting booed for his late-season struggles in the midst of the Rangers' collapse to lose the AL West division in 2012.
Beyond Adrian Beltre, Texas doesn't have another Texas-sized bat, so to speak, in terms of hitting for power and average.
It will take another brilliant performance from Darvish against a quality batting order to keep the Rangers' playoff aspirations alive.
This article is
What is the duplicate article?
Why is this article offensive?
Where is this article plagiarized from?
Why is this article poorly edited?