5 Kickboxers We'd Love to See in MMA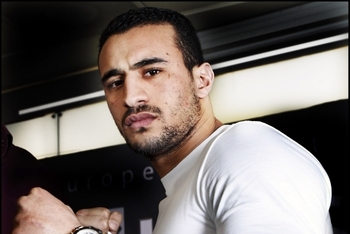 www.kickboxingplanet.com
There are not many sports that are as exciting as professional kickboxing. There is just something about the pure violence, athleticism and art that the sport brings that makes fans consistently jump out of their seats.
Kickboxing is sort of making a comeback now that Spike TV will be airing Glory on their network. It will further expose the masses to the majesty that is professional kickboxing.
There are a lot of big powerful dudes that have come from kickboxing to MMA, including the legendary Mirko Cro Cop. Here are five kickboxers we would like to see make a run in MMA.
Note: Here are earlier installments of the boxers, Brazilian jiu-jitsu artists and wrestlers we'd love to see in MMA.
Gokhan Saki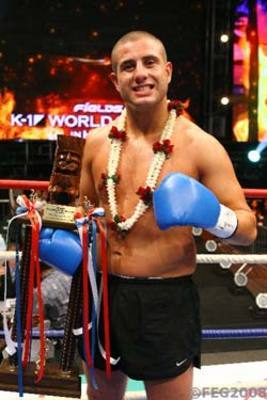 www.kickboxermag.com.au
Country: Netherlands (Dutch-Turkish)

Record: 79-16 (1 NC)

Potential Weight Class: Heavyweight

Considered a top-three heavyweight in the world, Gokhan Saki brings a hard-hitting aggressive style in the ring. It is something that would be fun to watch in a cage if he were to come to MMA.
The man has knocked out 56 opponents in his career—a testament to his stopping power. To his credit, he owns wins over Ray Sefo, Tyrone Spong, Melvin Manhoef, Daniel Ghita (twice) and Anderson Silva (no, not The Spider).
At around 240 pounds, he would be a decent size at heavyweight. That being said, his speed would be imperative in his success.
Yes, he has had an MMA fight before, but that was back in 2004. It's time for him to get back on the saddle and ride into the world of mixed martial arts.
Giorgio Petrosyan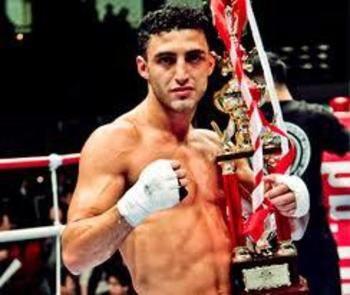 liverkick.com
Country: Armenia (Italian-Armenian)

Record: 76-1-2 (1 NC)

Potential Weight Class: Featherweight

Long considered the best kickboxer at 70 kg, Giorgio Petrosyan is one of the most intriguing kickboxers we'd love to see in MMA.
Petrosyan, who has 80 pro kickboxing bouts, has lost just one time. That's pretty incredible considering he has been competing at the highest level for a while.
He owns victories over Mike Zambidis, Ole Laursen and Cosmo Alexandre, and multiple wins over Andy Souwer. That is a pretty solid resume over kickboxing and MMA alumni alike.
His technical skills and speed would be hard to compete with at 145, especially because his leg kicks are so heavy.
Daniel Ghita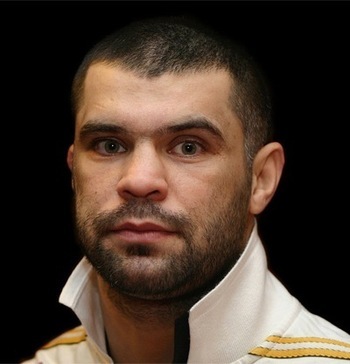 mmaweekly.com
Country: Romania

Record: 48-9
Potential Weight Class: Heavyweight

From judging by the stare in this picture and his top-three heavyweight ranking in kickboxing, Daniel Ghita is not a guy you want to mess with. Plus, with 37 knockouts in 48 wins, he isn't in the ring to point fight.
In addition to being a kickboxing stud, Ghita was a part of the Romanian version of the Secret Service. He probably has some self-defense skills in basic grappling and things of that nature.
It's not like he's been fighting busters, either. He owns impressive wins over Errol Zimmerman, Sergei Kharitonov, Hesdy Gerges and Brice Guidon most recently.
This man would be one scary monster to step in the cage with.
Andy Souwer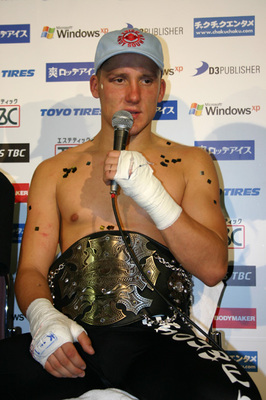 shootboxing.org
Country: Netherlands

Record: 149-14-1

Potential Weight Class: Featherweight

A kickboxing veteran since 1999, Dutchman Andy Souwer has long been one of the best lighter weight fighters in the kickboxing world. Having fought over 160 times, Souwer has defeated some familiar MMA names in Carlos Condit (knockout), Ole Laursen (knockout twice), Jadamba Narantungalag (unanimous decision) and Toby Imada (unanimous decision).
In addition to scoring wins over notable MMA fighters, Souwer has defeated some of the best fighters in his weight division. Two of the biggest names he owns kickboxing victories over are Mike Zambidis and Buakaw Por. Pramuk. Those wins solidify his tenure in the top 10 in kickboxing.
He is a powerful guy, too. Of his 149 wins, 88 have come by way of knockout. That kind of stopping power makes him an intriguing draw if he were to move to MMA.
With a little bit of work on takedown defense and off-the-back ground game, Souwer could be an interesting hand at 145.
Badr Hari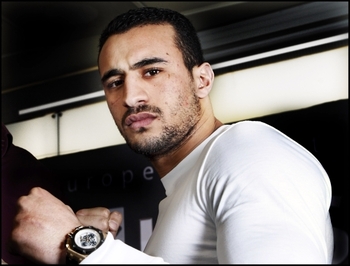 www.kickboxingplanet.com
Country: Netherlands (Moroccan-Dutch)

Record: 101-12

Potential Weight Class: Heavyweight
For all the controversy that Badr Hari has caused inside and outside the ring, he is still a kickboxer I would be interested in seeing in the cage in the near future.
Hari is a straight powerhouse, owning 88 knockouts in 101 wins. He has beat some of the very best, including Gokhan Saki, Stefan Leko, Peter Graham, Ray Sefo, Peter Aerts, Errol Zimmerman, Semmy Schilt and Alistair Overeem.
Yes, he had an MMA fight in 2002, but that was over a decade ago. Seeing Hari in a cage would be equally awesome and violent.
Keep Reading