College Football Rankings Week 6: Which Teams Got Absolutely Screwed?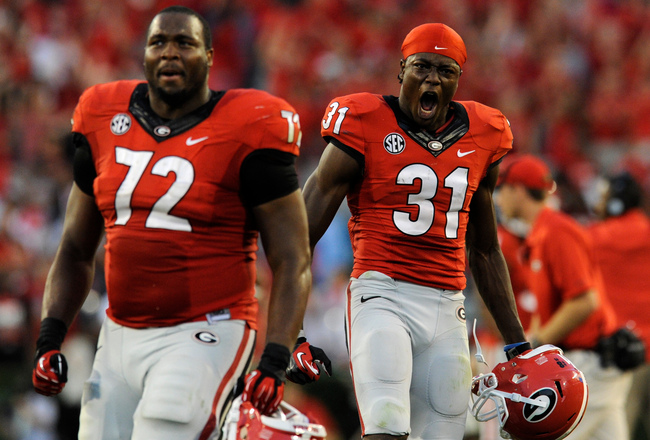 Dale Zanine-USA TODAY Sports
Based on the results of many key matchups on the schedule this weekend, the college football polls experienced quite a few changes. There were three teams that fell out of the USA Today Coaches Poll and two that dropped out of the AP Poll.
Some teams climbed up in the rankings, and there were teams that were absolutely screwed during the voting process. The latter could be teams that didn't win by a big enough margin or dropped down the rankings after a close loss.
It doesn't usually happen but the SEC was abused in the polls this week.
Note: Here's the AP Poll and USA Today Coaches Poll in its entirety.
Maryland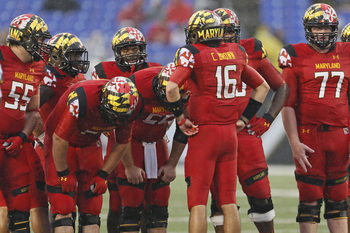 Mitch Stringer-USA TODAY Sports
Ranking Last Week: USA Today, N/R—AP, N/R
Current USA Today Coaches Poll: N/R
Current AP Poll: 25
It's got to be the ugly uniforms. Why else would the Coaches Poll completely snub Maryland? Not only were the Terrapins left out in the cold, but Mississippi, Virginia Tech and Wisconsin all received more votes.
Really? The Hokies?! This can't be real.
Maryland has drastically improved since last season and is riding high with a 4-0 record. That run looks even better after a 37-0 win over West Virginia. The Mountaineers upset Oklahoma State 30-21 over the weekend.
It may be tough to believe in a basketball school's football program, but Maryland has come a long way over the last month.
South Carolina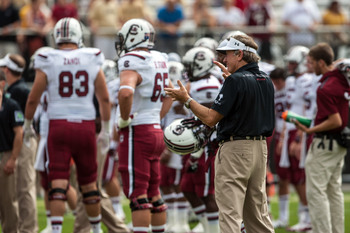 Rob Foldy-USA TODAY Sports
Ranking Last Week: USA Today, No. 13—AP, No. 12
Current USA Today Coaches Poll: No. 12
Current AP Poll: No. 13
Why the fall in the AP Poll?
South Carolina beat UCF 28-25 in comeback fashion. Some voters may not like the fact that the Gamecocks were trailing 10-0 at halftime against the Knights, but Rutgers is a lot better team than most think. It's also worth noting that quarterback Connor Shaw went down with an injury early in the game.
Glass half full or half empty?
It's better to look at the bright side in this case and point out that South Carolina handled its business when it could have folded. Not every game is going to come easy, and the Gamecocks proved they can overcome adversity.
Oklahoma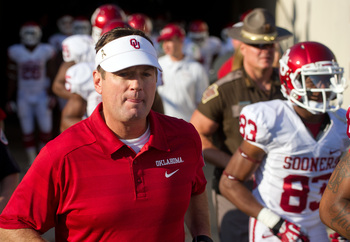 Matt Cashore-USA TODAY Sports
Ranking Last Week: USA Today, No. 12—AP, No. 14
Current USA Today Coaches Poll: No. 10
Current AP Poll: No. 11
Not sure if this is more disrespect towards Notre Dame or Oklahoma. Are pollsters saying that Notre Dame isn't that good to begin with, or are they still not sold on Oklahoma?
No matter how you want to slice it, a 35-21 win in South Bend should still count for something. The Irish were considered a team that could make another run towards a BCS bowl. The Sooners were counted for dead at one point but are riding high with a 4-0 record.
Yes, voters have been burned by Oklahoma before. However, the Sooners have proven to be a Top 10 team and deserve a little more love after their most recent victory.
Ole Miss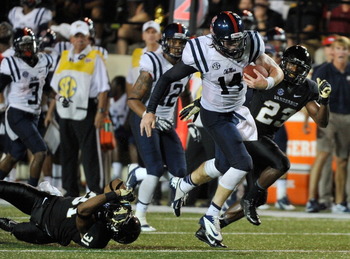 Frederick Breedon/Getty Images
Ranking Last Week: USA Today, No. 21—AP, No. 21
Current USA Today Coaches Poll: N/R
Current AP Poll: No. 24
The writers got it right, but the coaches obviously don't watch much football. Ole Miss was a couple of bad breaks away from upsetting Alabama. The Rebels defense held AJ McCarron to only 180 passing yards and zero touchdowns. It also intercepted the senior quarterback.
It was on offense where the problems occurred, as Ole Miss had plenty of red-zone opportunities.
Did the Rebels play their best game against Alabama? No. But it was Alabama! Ole Miss did a nice job of showing physicality, and there are many teams that would have lost by a lot more than 25 points. Even in a loss, Ole Miss showed that it's a program on the right track.
This is still a Top 25 team.
Georgia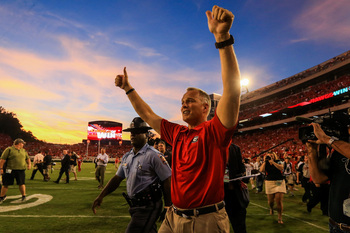 Daniel Shirey-USA TODAY Sports
Ranking Last Week: USA Today, No. 10—AP, No. 9
Current USA Today Coaches Poll: No. 6
Current AP Poll: No. 6
After the Bulldogs thrilling 44-41 shootout win over No. 6 LSU, isn't it time to start treating Georgia like a national championship contender?
It's beaten two Top 10 teams and lost a tight contest to then No. 8 Clemson on the Tigers' home field. The Bulldogs could have easily beaten three powerhouse programs in five weeks. Even with two wins over marquee programs, what have some of the other top-ranked programs done so far this season?
The answer is nothing.
Stanford hasn't done much, Ohio State's schedule is a joke and Oregon has yet to even play a ranked team! Georgia has made a case for a top three spot and should be pushing for No. 1 with a possible victory over Florida in a few weeks.
Keep Reading