Kentucky Kicker Joe Mansour Takes a Fake FG to the House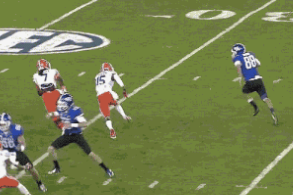 Kentucky is facing an uphill battle against No. 20 Florida, so it decided to bust out a fake field goal.
Kicker Joe Mansour took the flip and went around the corner untouched into the end zone. It worked to perfection!
Thanks to GIFULMINATION