NBA 2K14: Terrence Ross and the Most Elite Dunkers in the Game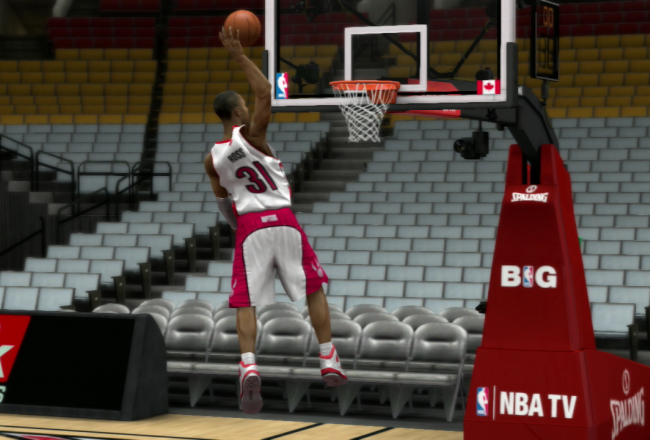 image from NBA 2K14

Dunking isn't everything in basketball, but it definitely adds to the sport's cool points.
As cool as dunks are in real life, they are just about as cool in video games. The premier basketball simulation series is NBA 2K. The newest version in the series is NBA 2K14 and it is due to release on Oct. 1. I've had the privilege of playing it for over a week.
I've scanned every corner of the game and one of the things I took note of in my time is the dunk ratings. This is just one rating in a boatload of attributes and it is kept in the proper perspective. Just having a high dunk rating doesn't make a player a superstar, but it does make them capable of pulling off the occasional jaw-dropping slam on the head of an opponent.
There are legions of prolific athletes in the NBA, but one of the most talented slam-dunk artists in the league right now is Toronto Raptors guard Terrence Ross.
The 22-year-old has his share of in-game highlights, but Ross really grabbed fans' attention with his performance at the 2013 NBA Slam Dunk Contest. He took home the trophy and etched his name on the list of past and current stars who have also won the league's All-Star Weekend showcase.
Some of the games' best players are also gifted athletes and vicious dunkers, but it isn't a given. For example, Los Angeles Lakers star Kobe Bryant is a former slam dunk champion, but his days as a frequent flyer are over.
Before he tore his Achilles' heel this past season, Bryant could produce the occasional facial, like the one he gave Gerald Wallace last season.
But at 35 and recovering from a major injury, even those instances may be a thing of the past.
The folks in charge of ratings at 2K Sports recognized that and gave Bryant just a 71 dunk rating in NBA 2K14. It is hard to argue against that.
While Bryant's dunk ratings may be headed south, there are 10 notable dunkers who are flying high in 2K Sports' eyes. Here is a list of the top-10 dunkers in NBA 2K14.
Top-Rated Dunkers in NBA 2K14

| | | |
| --- | --- | --- |
| Player | Team | Dunk Rating |
| Terrence Ross | Toronto Raptors | 96 |
| Josh Smith | Detroit Pistons | 95 |
| Jeremy Evans | Utah Jazz | 95 |
| Gerald Green | Phoenix Suns | 93 |
| Jared Cunningham | Atlanta Hawks | 93 |
| Blake Griffin | Los Angeles Clippers | 92 |
| Andre Iguodala | Golden State Warriors | 92 |
| Dwight Howard | Houston Rockets | 92 |
| LeBron James | Miami Heat | 90 |
| Rudy Gay | Toronto Raptors | 90 |
| DeMar DeRozan | Toronto Raptors | 90 |
NBA 2K14
Josh Smith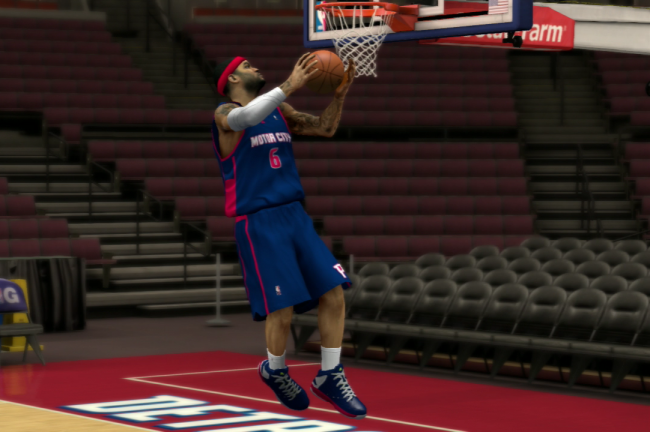 Smith has been throwing down nasty slams for nine seasons. Few big men can explode off the floor for slams or to block shots like Smith. A 95 rating might be a little high, but he is one of the premier dunkers in the NBA.
Smith won the Slam Dunk Contest in 2005.
Jeremy Evans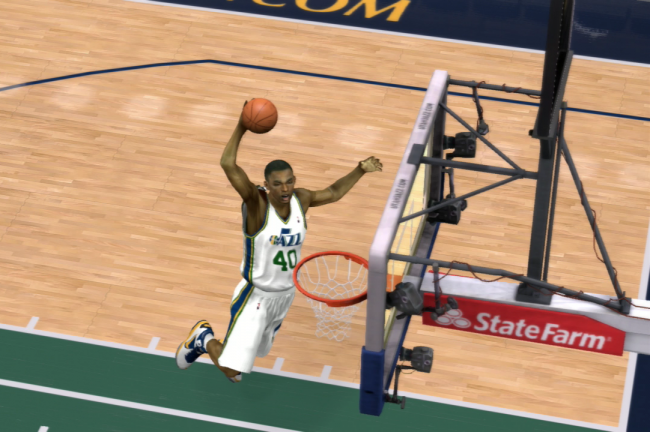 Evans doesn't play much, but he's made at least a superficial impact when he has been on the floor. This slam didn't count, but it was still nasty. Wallace was the victim in this one too. That's what happens when you consistently contest on defense. You're going to end up in your share of posters.
Gerald Green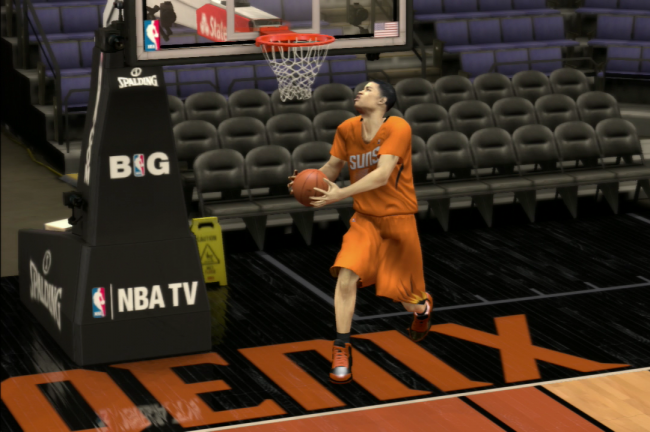 If I was in charge of the ratings, Green would have been given the nod as the top dunker. I know Ross won the contest, but no player in the league has more explosive hops than Green. This windmill alley-oop from the 2011-12 season is one of the best game dunks in the last five years.
Follow me for musings on sports video games, the NBA, boxing, MMA and the WWE.
This article is
What is the duplicate article?
Why is this article offensive?
Where is this article plagiarized from?
Why is this article poorly edited?