LSU WR Odell Beckham Makes One-Handed Catch on a Kickoff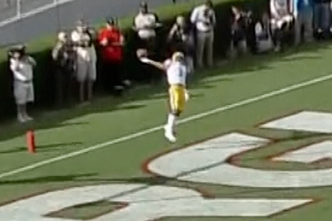 LSU wide receiver Odell Beckham wasn't content letting the ball sail out of bounds on Georgia's kickoff.
So he leaped up and snagged the ball out of the air with one hand. A lot of flair just to take a knee!