High School Football Player Hurdles Tackler En Route to a 65-Yard TD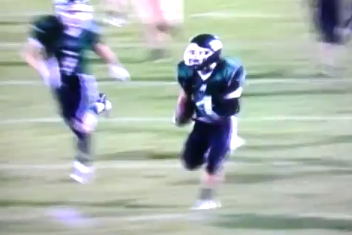 This is an amazing display of athletic ability. Donovan Card from Bishop Ludden High School in New York clears a defender with a high hurdle during his electrifying TD run.

Hat tip to Bob's Blitz for the video.