It's always frustrating for managers when you spend a hefty sum on a player and get little in return. This is as just as true for the millions of fantasy football managers across the globe as it is for the likes of Jose Mourinho, Arsene Wenger and David Moyes.
Ahead of next weekend's round of fixtures we've picked out some of those big name players who you might want to think twice about keeping in your squad. Don't say that you weren't warned...
Eden Hazard (Norwich away)
Despite being the tip of many to emerge as the Premier League's best player this season, it hasn't really happened for the mercurial Belgian as of yet. He has zero assists and zero goals to his name so far.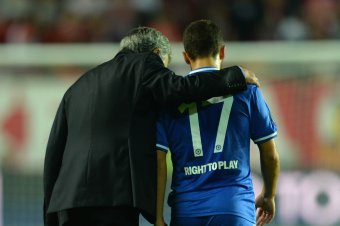 Shaun Botterill/Getty Images
Is he experiencing a bout of "second season syndrome?" Or is he struggling to adapt to the much more pragmatic playing style of Jose Mourinho? For a player of Hazard's quality, you imagine it is the latter. And it is surely only a matter of time before he rediscovers some of the remarkable form he showcased in patches last season.
It will come, but you've got to be ruthless in this game. Norwich will be a tough proposition next weekend, and a side that will surely look to make the game a physical contest. In his current form, it's not really a tie you expect the Belgian to relish. Unfortunately it's difficult to justify keeping Hazard in your side at the moment, especially for a hefty £9.2 million outlay.
Tim Howard (Manchester City away)
The so-called experts expected Everton to concede a heap of goals under new boss Roberto Martinez, so it is understandable that Howard was not quite as popular a choice as previous years. But the former Wigan manager has better defenders to work with at his new club and has been rewarded with three clean sheets from his opening five league games.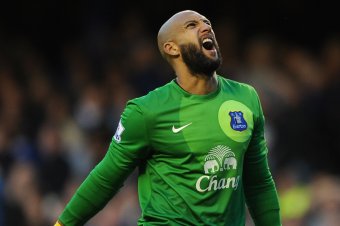 Chris Brunskill/Getty Images
Howard has been central to that, and if you gambled on including him then you should take the points and run after Everton's game against Newcastle on Monday night. That's because next week, the Toffees make the short trip up the M62 to Manchester City.
We were all witness to how good City was against Manchester United last weekend. Despite Everton's recent rejuvenation—having won their last two Premier League games—they look likely to ship a few goals and suffer defeat at the Etihad. There aren't many teams who could stand up to City in that sort of irresistible form.
Pablo Osvaldo (Swansea home)
Southampton's record signing has yet to bag a goal for his new club. Fantasy football managers hoping that he might make an instant impact could be forgiven for including him in their squads, but currently he's just not doing enough.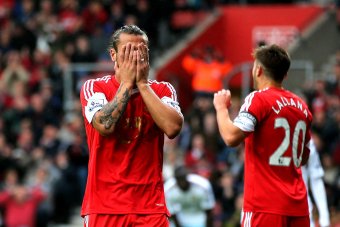 Clive Rose/Getty Images
With Swansea making the trip down to the South coast next weekend, Saints have a real tricky task. Going forward the Welsh side can often be irresistible, but the quality of their central defenders is often overlooked. Ashley Williams and Chico Flores are an exceptionally well balanced defensive partnership and you can bet they will not be in generous mood when coming up against the former Roma man.
Osvaldo is a good player and a striker who will eventually score goals in the Premier League. But based on his current form, it could be a while before we see him at his best.