FIFA 14: EA Discusses Exclusive Next-Gen Features at Eurogamer Expo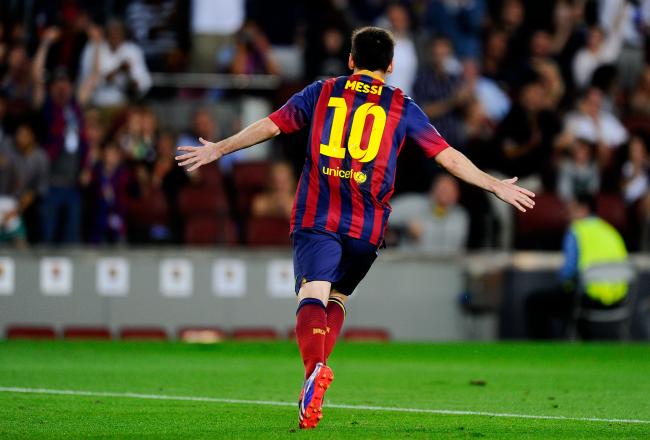 David Ramos/Getty Images
FIFA 14 has finally released across North America and Europe.
Not content with selling the current-gen version to thousands of players across the globe, EA Canada has taken to the stage at this year's Eurogamer Expo in order to shift focus toward the next-gen version of the game.
The popular event, which takes place annually in London, allows games enthusiasts to get hands-on with a host of recently released and upcoming titles. Alongside this, a schedule of developer sessions allows those behind the products to explain various aspects of the projects they've been working on.
This year's FIFA 14 chat focused on the next-gen version of the game, due to ship alongside both the Xbox One and PlayStation 4 in November. Presented by Kantcho Doskov, game-play producer at EA Canada, you can watch the half-hour session in its entirety below:
Session Breakdown
Coinciding with the U.K. release date, interest was typically high in Doskov's talk. The Bulgarian-born Englishman began by indicating that, after eight years of work on current-gen consoles, FIFA 14's game-play engine is finally where it should be.
The audience were given a brief rundown of the title's new features, as detailed here and here on Bleacher Report across the past few weeks, before Doskov began outlining EA Canada's vision for the series' first outing on the Xbox One and PS4.
Are you going to buy FIFA 14 on a next-gen console?
Interestingly, it was quickly revealed that EA want the next-gen title to feel "alive." This is made possible through greater processing power, memory and graphical capabilities that easily outweigh the level of quality available on Microsoft and Sony's current consoles.
Most notably, EA Sports' Ignite engine produces the firepower to make this possible. As originally revealed at E3 2013, this ambitious project adds far more than an extra glisten to proceedings on the pitch.
Doskov outlined the "three big pillars" that separates FIFA 14 next-gen from its counterpart that is available right now. These are "Human Intelligence," "True Player Motion" and "Living Worlds."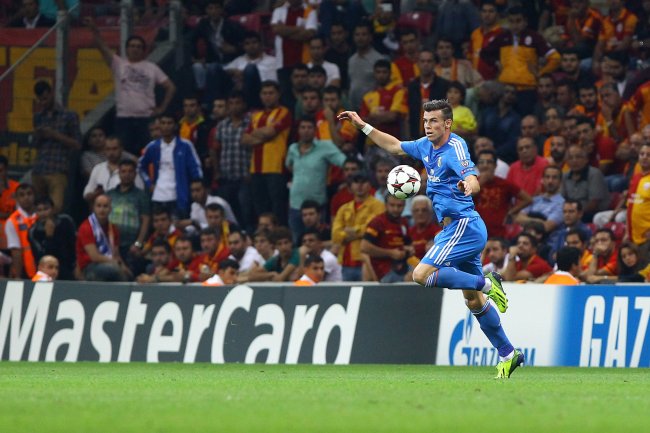 EuroFootball/Getty Images
Human Intelligence
This allows players to react with greater speed and decisiveness. Doskov indicated your teammates will be more aware of everything that is happening around them and have a better understanding of playing football.
The next-gen version uses a physics-based formula to work out where each individual's limbs are going to be, allowing your teammates to anticipate and adjust alongside developing situations.
True Player Motion
An array of new animations, dribbling techniques and movement types will be apparent in FIFA 14's next-gen version. Building on his previous point, Doskov described how extra power in the updated product allows additional methods of play that never could have fit into the current-gen variation.
Living Worlds
Perhaps the most exciting prospect for players who are ready to upgrade, FIFA 14's Living Worlds have the ability to attract huge attention on next-gen consoles.
EA Canada has added 3D crowds, additional players along the sidelines and even broadcast-styled camera angles when you manage to score a goal.
In the clip shown, Radamel Falcao slams home a fantastic strike before the camera cuts to the crowd's jubilant reaction. An additional slow-motion shot highlights the delight on his face and despair creeping into the mind of Paris Saint-German stopper Salvatore Sirigu.
Here's a trailer highlighting the prospect of Living Worlds:
Be sure to give Doskov's session a watch. There's plenty of interesting snippets and game-play clips that highlight exactly what you can expect from FIFA 14 on the next-gen. If you can pull yourself away from the current game, it's certainly worth your time.
This article is
What is the duplicate article?
Why is this article offensive?
Where is this article plagiarized from?
Why is this article poorly edited?