Questions for Lions Running Back Kevin Smith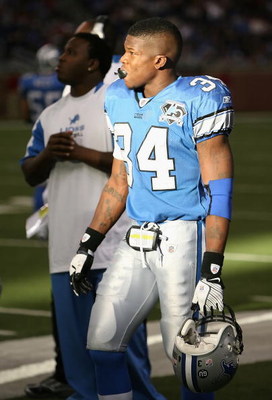 Detroit Lions running back Kevin Smith went through a truly up and down rookie season a year ago. It was up in the sense that he ran for just under 1,000 yards (976), and led the team with eight rushing touchdowns and a 4.1 yards per carry average.
Had Matt Ryan not performed as outstandingly as he did with Atlanta, Smith may have had an outside shot at the Offensive Rookie of the Year award. The downside was going 0-16, thus getting no recognition for his on-the-field achievements.
Here's what I'd like to ask Kevin Smith as he prepares for his second season with Detroit.
What was the true mindset inside the locker room last season?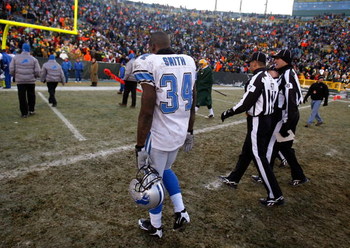 It was widely reported, that despite the poor results, Detroit's locker room remained united and fully confident in former coach Rod Marinelli.
If that is indeed true, perhaps this Lions team has more character than they're given credit for.
What was the toughest adjustment you had to make last season going from a college star to an NFL rookie, and how did you prepare for that aspect differently this season?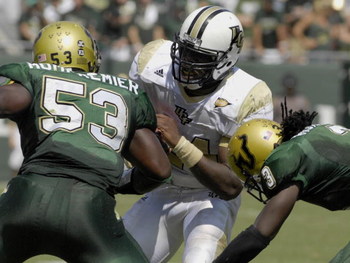 Most rookies hit what is known as the "rookie wall" at some point during their first season. Smith, although he did struggle at times, remained very consistent last season. Perhaps his extensive workload at Central Florida helped prepare him for the NFL grind.
Where is all the optimism coming from?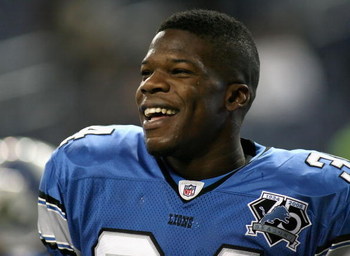 Smith recently stated that he expects the Lions to make the playoffs this year. Other teammates like Grady Jackson and Calvin Johnson have echoed that claim.
If the Lions do make the playoffs, it would be the greatest turnaround from one season to the next in NFL history.
What has he seen in the off-season to make him think this team has a chance to be a playoff contender?
How do you feel about the new offensive system being put in place by offensive coordinator Scott Linehan?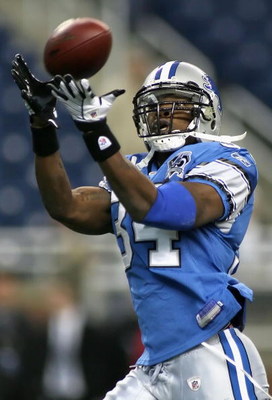 I'm curious to know if Smith, who had 39 receptions last season, expects to be used more or less in the passing game this year.
Has the addition of veteran running back Maurice Morris helped your development? What is your relationship like?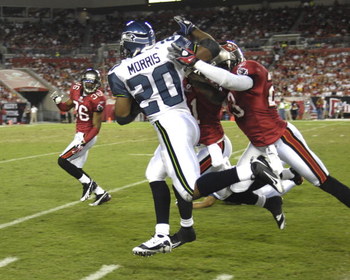 Maurice Morris joined the Lions via free agency this year and should provide some much needed leadership. Previous backup running backs Rudi Johnson and Tatum Bell often complained about playing time and were not happy with their roles.
Keep Reading

Detroit Lions: Like this team?