Should Twins Move Joe Mauer to First Base?
Use your ← → (arrow) keys to browse more stories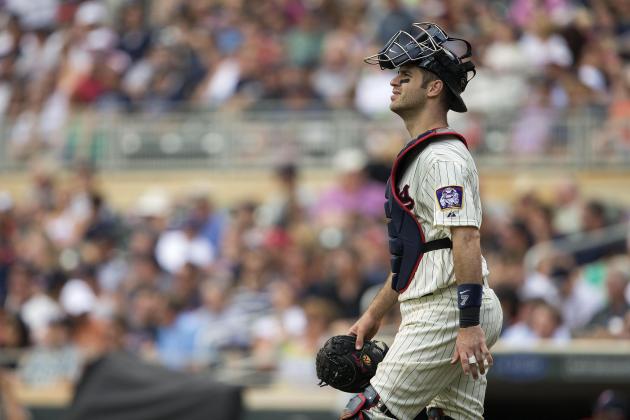 Jesse Johnson-USA TODAY Sports

Until his concussion, Joe Mauer was having another excellent season, hitting .324 with a .404 on-base percentage and .476 slugging percentage, his highest in that category since his MVP season in 2009. He'll finish with 508 plate appearances, just enough to quality for the leaderboards, and currently ranks second in the AL in batting average, third in OBP and eighth in wOBA...