It's official—Mariano Rivera's last season in pinstripes won't end in October.
With a 7-2 win over the Chicago White Sox on Wednesday night, the Cleveland Indians mathematically eliminated the New York Yankees from the playoffs for just the second time in the last 19 seasons.
Yankees are officially eliminated from postseason with Cleveland's win over Chicago. Just 2nd time in 19 years NY has missed playoffs.

— SportsCenter (@SportsCenter) September 26, 2013
Had the Indians not taken care of business, the Yankees would have done it themselves Wednesday. The Bronx Bombers dropped to 82-76 after losing, 8-3, to the Tampa Bay Rays at Yankee Stadium just moments after Cleveland's win, mathematically eliminating them from the postseason, regardless.
Starting pitcher Phil Hughes lasted just two-plus innings in the defeat, allowing three earned runs on seven hits en route to dropping to 4-14 for the season. The loss was the Yankees' seventh in their last 10 games, a streak that's taken them from one game out in the wild-card chase to Wednesday's elimination.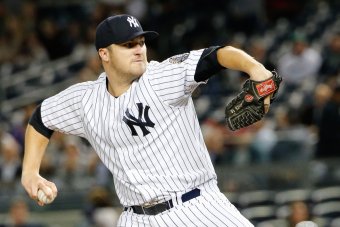 Anthony Gruppuso-USA TODAY Sport
New York has one more game left in its series against the wild-card leading Rays, concluding the season with three games against the Houston Astros.
Sunday's season finale at Minute Maid Park will wrap up the Yankees' worst regular season since 1995, the year Rivera made his major league debut.
The 2013 campaign has been rife with turmoil for the Yankees. Injuries and the ineffective play of top stars left the team in a scrambling state throughout much of the season, as stars Derek Jeter and Mark Teixeira each played in fewer than 20 games. Third baseman Alex Rodriguez and outfielder Curtis Granderson each missed more than 100 games—and that's without mentioning Rodriguez's still-pending suspension.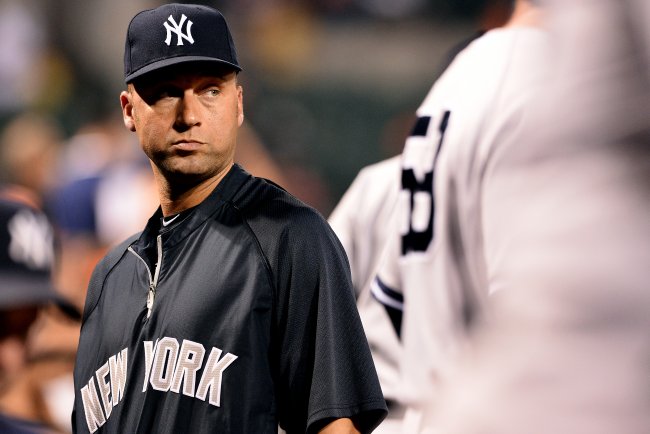 Patrick Smith/Getty Images
With staff ace CC Sabathia suffering through a career-worst season, nearly everything that could have gone wrong did for the club. The Yankees ranked in the bottom half of baseball in nearly every major category—pitching and hitting.
Although it's likely no consolation at the moment, recent history indicates the Yankees will be back in form next season. The last time New York missed the postseason, in 2008, they went on to win the World Series a year later. That winter saw the Yankees go on a spending spree by signing CC Sabathia, Mark Teixeira and A.J. Burnett to huge deals in free agency.
Will the Yankees recover in 2014?
Free agency will again be a priority this winter, only the Yankees will be looking to retain one of their own rather than poach other teams' talent. Second baseman Robinson Cano hits the open market this summer and will undoubtedly command a nine-figure contract. Jeter has a $9.5 million option for 2014, which he seems likely to take rather than test the market after his lost season.
Joe Girardi's contract also expires, though the Yankees skipper has continually diverted attention away from the situation.
"Yeah. I mean, my situation, as I've said, I don't worry about my situation," Girardi told the New York Daily News on Sunday. "To me, it shouldn't be a topic of discussion because of what we're trying to accomplish."

After Wednesday night's elimination, the Yankees will have far more time than they hoped to make those important decisions.
Follow Tyler Conway on Twitter: