Premier League Fantasy Football 2013-14: Top Player Picks for Game Week 6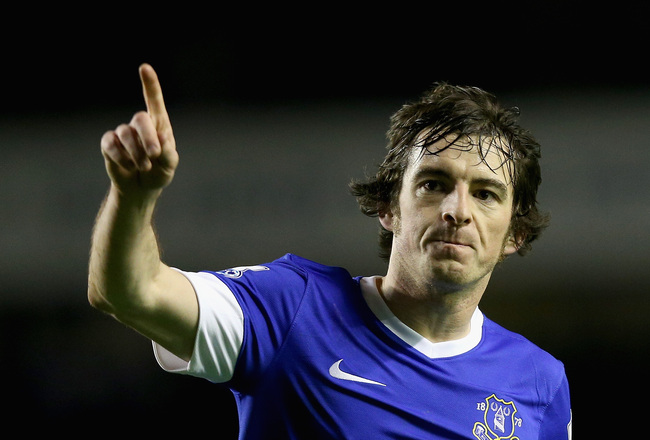 Clive Brunskill/Getty Images
Last week's Premier League Fantasy Football top picks were all about the strikers.
However, it was Leighton Baines who stole the show last weekend. Therefore, to pay tribute to the Everton left-back, this week we will be looking at defenders.
Who should you pick to keep those clean sheets? And who should you drop from your fantasy team?
Here are three suggestions for each—and Leighton Baines isn't actually one of them.
Sorry, Leighton.
Football stats from Squawka.
Fantasy football stats from Fantasy.PremierLeague.com.
In: Rio Ferdinand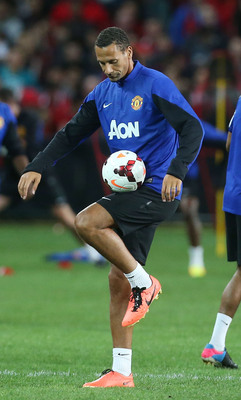 Mark Metcalfe/Getty Images
Position: Defender
Club: Manchester United
Opponent: West Bromwich Albion
Fantasy Price: £5.5m
Manchester United haven't conceded at home in the league so far this season, and the stalwart at the back once more has turned out to be Rio Ferdinand.
Despite former boss Sir Alex Ferguson labeling the veteran defender "slow" two years ago, Ferdinand is still performing to the highest level in the Premier League.
That is, ignoring the annihilation of the back four by Manchester City last week.
Opponents West Bromwich Albion have been inconsistent, and despite hitting three past Sunderland last weekend, have only scored one away from home all season.
What's more, as many teams know, Old Trafford is a tough place to go. Especially if you have to get past Rio.
In: Ryan Shawcross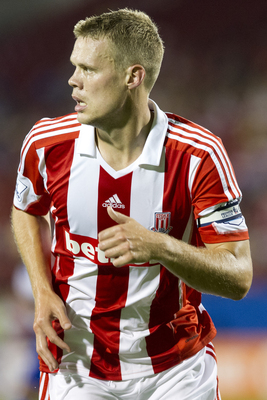 Cooper Neill/Getty Images
Position: Defender
Club: Stoke City
Opponent: Norwich City
Fantasy Price: £5.5m
Ryan Shawcross is always a popular pick in fantasy football, but this week he faces a Norwich City team who are currently stuttering. What's more, the Potters have shut out both Manchester City and West Ham in two of their last three league games, which will make Stoke's defensive system seem even more solid than usual this week.
Norwich have scored just three this season, and two of those were in their opening game. Statistics point toward another clean sheet for the Potters.
Captain Shawcross will be crucial to that.
In: Jan Vertonghen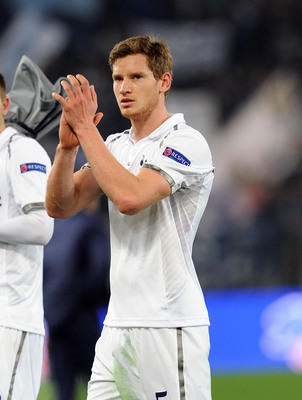 Giuseppe Bellini/Getty Images
Position: Defender
Club: Tottenham
Opponent: Chelsea
Fantasy Price: £7.0m
Tottenham are playing Chelsea, and I'm suggesting you play a Spurs defender?
Yes, I am. It's a risky move, but it could well pay off.
Tottenham have kept eight clean sheets in their nine games in all competitions this season, and Jan Vertonghen has been a rock at the back.
The 26-year-old told a BBC radio station: "We have a lot of confidence. I think everybody can see we don't concede a lot of goals."
And if they continue their fine defensive form, especially at home, it could be another clean sheet for the Belgian.
That is, if John Obi-Mikel doesn't score again.
Out: Ondrej Celustka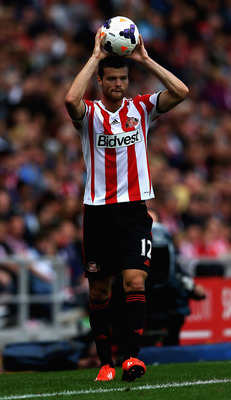 Matthew Lewis/Getty Images
Position: Defender
Club: Sunderland
Opponent: Liverpool
Fantasy Price: £4.5m
Ondrej Celustka has conceded 11 goals while on the pitch. That's the most in the Premier League.
Of course, the Sunderland players could end up playing well this week in order to impress whoever the new manager will be after Paolo Di Canio was sacked this week (I bet he took the dismissal well), but it is still the same back line that has played abysmally so far this season.
Despite Liverpool's recent lackluster performances in front of goal against Southampton in the league and Manchester United in the cup, they still have a wealth of talent up front. Especially as a certain Luis Suarez is returning.
I'd probably leave Celustka out of your team. Just to be safe. Especially if you've recently had a Black Cat cross your path.
Which could well be why the Sunderland defender has had such bad luck recently.
Out: Antonio Luna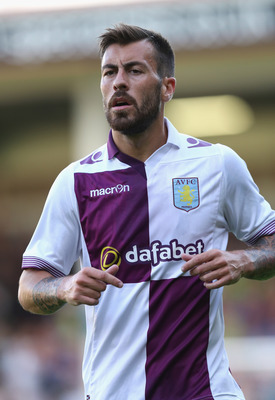 David Rogers/Getty Images
Position: Defender
Club: Aston Villa
Opponent: Manchester City
Fantasy Price: £4.5m
Manchester City have scored two or more goals in four of their first five Premier League games.
Having thrashed Wigan in the Capital One Cup this week, and put four past their Manchester rivals last weekend, it would be fair to say Aston Villa will have a tough test to keep a clean sheet against the City strike force.
We could have picked any of the Villa back four, though. Why Antonio Luna?
Having picked up two yellow cards already, it would appear the Spaniard can get frustrated. With the likes of Sergio Aguero, Samir Nasri and newly off the mark Steven Jovetic to handle...Well, it could be the third time in the book in six games for the full-back.
Out: Laurent Koscielny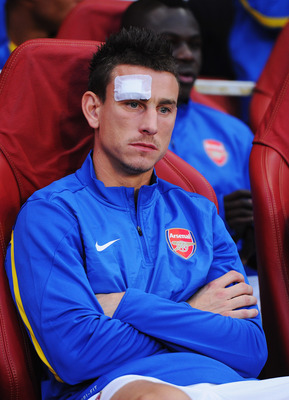 Michael Regan/Getty Images
Position: Defender
Club: Arsenal
Opponent: Swansea City
Fantasy Price: £5.4m
Michu is scoring and everybody hates Miley Cyrus again.
Everything is back to normal. Therefore, it would be foolish to pick an Arsenal defender against Swansea on the road this week.
Especially Laurent Koscielny, who was quoted in ESPN FC acknowledging his pitfalls:
I still make mistakes, a bad clearance, bad positioning, but rarely do I play badly for the full 90 minutes. It's just that after a mistake, you have to be able to start again with the simple things.
It is true that he has improved greatly in getting himself back in the game after a mistake.
However, he does still make a lot of mistakes.
And mistakes cost goals.
And goals costs points.
And Michu is scoring.
See where I'm going with this?
Keep Reading