Six Scenarios That Can Immediately Help the Memphis Grizzlies' Organization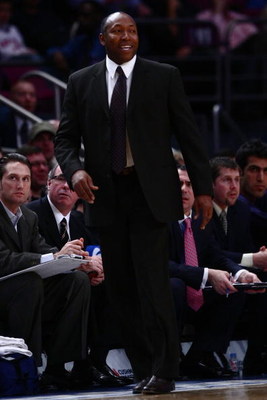 Grizzly fans are ready now. There is no more waiting. A good season is all the organization can give the fans for satisfaction. If not they will lose more money next season and will be known as a failure if they don't at least win 30 games.
I know six ways Memphis can change their image slightly with the additions of a key stars to go along with the future all-stars Mayo and Gay.
It's easy to make up crazy trades and signings, but I will keep it realistic based on the market, cap room, team potential, and economic crisis.
Players will come where the money is at this offseason. And many forwards are looking to slide in the Grizzlies starting role for the money and make an impact on the team and their own career.
Memphis can easily become dominate if players think like i think. "Money, Money, Money, Money."
This years free agency is full of young Glen Davis' and Marvin Williams' waiting to launch their potential all-star careers. And the draft has a first round of players who can make immediate impact with good coaching.
Let's see how this goes.
Paul Millsap Transition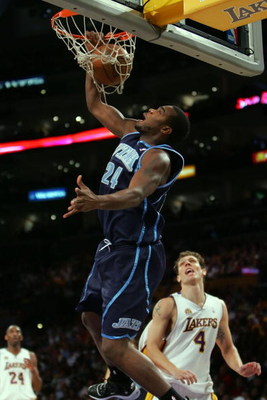 The aggressive power foward the Grizz need could be fulfilled in MIllsap. He is a great offensive rebounder and solid contributor as a defender down low. He is only 6'8" but he plays bigger.
If Memphis goes hard for him in free agency they can acquire him if they put the biggest offer on the table. Paul Millsap is a great fit, and lets them take the best guard in the draft not a forward or center.
Not to put hopes down but most likely they wont get Blake Griffin, which means they wont get the first pick. So I project drafting Demar DerRozan, Brandon Jennings or Stephen Curry could make this team playoff better, with the acquiring of a solid small foward to back up Rudy Gay and an veteran guard.
Carlos Boozer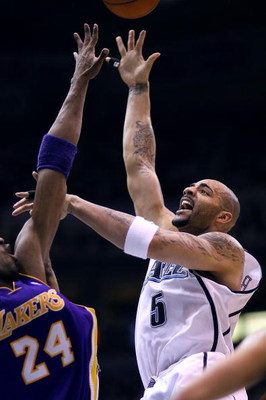 Boozer just like his teammate Millsap would make the same impact. He would make a smarter player but would ask for more money than Millsap.
And the Grizzlies don't want to spend all their money on talent they can get from a younger player in Millsap. But this is still a good choice
Maybe Get BLAKE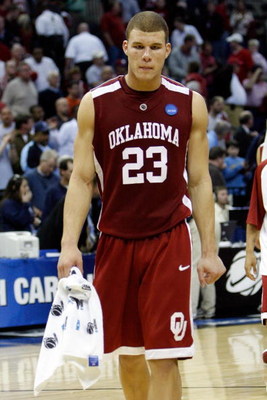 If the Grizzlies somehow got that number one spot. We all know they should get this talented college superstar Blake Griffin. He is stronger than most players older than him, the most aggressive player in the draft, and is a natural born athlete.
His athletics and his scoring and rebounding ability along with OJ knocking down big shots and Mike Conley dishing him the rock.
Memphis could grab maybe a Rudy Gay backup in Rodney Carney and a solid sixth man in Bobby Jackson to help OJ get better. Consider them not far from a 35-40 win season
Can U Spell Contender or Dreamer?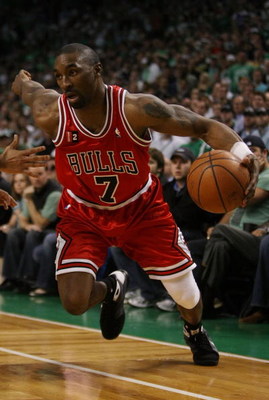 Anything is possible. Ben Gordon could be a Memphis Grizzlies. How? Memphis is going to have the most cap room for one. Secondly he wants the money. He can play the 1 or 2 for the Grizz, and that means the 2.
Give him a three-year contract and watch them win. He wants in his home state but the Knicks fans have LEBRON written on their foreheads. And they already have Duhon and Hughes.
Look at the Grizzlies drafting for some money and get Chase Budinger for a great shooter off the bench at the 2 or 3. With their second pick they should snag up Hansbrough.
A great team only thing missing would be to pick up a Glen Davis or ex-Grizzly Drew Gooden for a reasonable price. They both can become great players, even Gooden, whom I believe is underrated but averaged 24 minutes, 11ppg. and 7rpg behind Tim Duncan
Put the Money Where the East Is?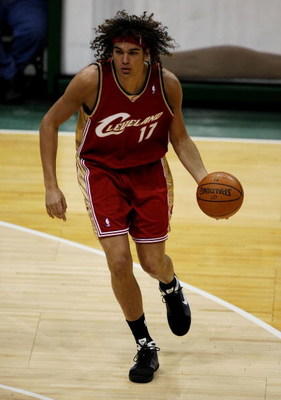 Lets not be cheap GM Chris Wallace. 2009 is the year. No more waiting. Acquire stars behind stars players. VAREJAO! He would fit in Memphis. He brings energy the fans have wanted since forever.
He could start at the center position and make Marc play off the bench. When Marc does come in, Varejao could slide to the PF position because the "not being cheap" GM will also seek "Big Baby" Glen Davis or Charlie Villanueva to start at the power position.
So in the draft the Grizzlies save money, draft down, and get Tyreke Evans to create a three guard rotation with Conley and Mayo and sell tickets because he already has fan base in the city.
That's a good team, plus they have their second-round pick where they can grab a perimeter shooter and Gay backup in UNC's Danny Green.
Where the Money At?
Lamar Odom. Two words. Give him the great big contract. Draft Brandon Jennings early or Tyreke Evans late, with the teams first pick. Draft the best forward with the second first round pick (Hansbrough, Blair, Lawal, or Gibson.
Trade away the second round pick and get a veteran point guard mentor to make Conley a smarter player, and make a second free agency acquire in a need perimeter shooter.
Kyle Korver, Michael Finley, and a possible convinced Allen Iverson for a MLE contract, if they draft good and already acquired a Lamar Odom or Al Harrington caliber player.
Look at this lineup:
PG Mike Conley Jr.
SG OJ Mayo
SF Rudy Gay
PF Lamar Odom
C Marc Gasol
6 Kyle Korver
7 Hakeem Warrick
8 Brandon Jennings
9 Darko Milicic
10 Speedy Claxton
11 Darrell Arthur
12 Marko Jaric
13 Gani Lawal
Keep Reading

Memphis Grizzlies: Like this team?