FIFA 14: Young Stars You Should Target Using Global Transfer Network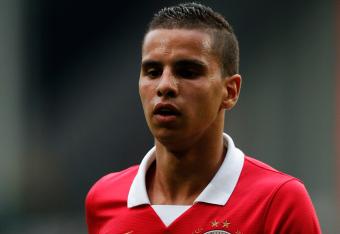 Dean Mouhtaropoulos/Getty Images
Who says you can't win anything with kids?
Buying young players is often the most fun strategy when playing Career Mode in FIFA. Anybody can put Cristiano Ronaldo, Lionel Messi, Dante, Arturo Vidal and Manuel Neuer on a team and win. It's more of a ride when you have a bunch of promising talents thriving and succeeding in your system.
It's also a fiscally responsible plan. You don't have to break the bank to find good players, and you can make a nice profit if you want to move them on down the road.
With FIFA 14's new Global Transfer Network, gamers are going to have a much more enjoyable time unearthing world football's next gems. Scouting is much more in-depth, and you'll have to do your homework in order to fully understand a player's abilities.
When firing up Career Mode, be sure to keep these four players on your shortlist.
Adam Maher, PSV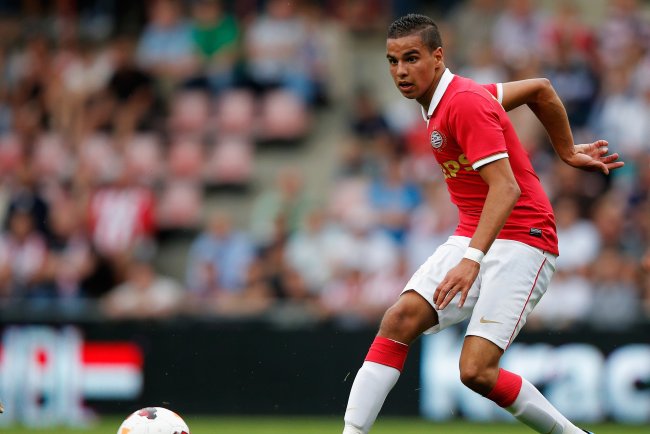 Dean Mouhtaropoulos/Getty Images
Holland just keeps on developing young, skilled midfielders. There's such a wealth of promising players in the Eredivisie right now, it's hard to determine who is the best option.
Adam Maher is one of the names at the top of the list. He's only 20 years old, yet he's been capped by the national team and has 72 Eredivisie appearances. It's shocking just how polished he is. You can slot Maher right in the lineup as your No. 10. He's going to be the lynchpin for one of Europe's top sides in a year or two.
The only immediate problem for you is that Maher just moved to PSV this summer. If you want him, you'll have to wait until at least January to buy him. Your patience would pay off in a big way.
Clement Grenier, Lyon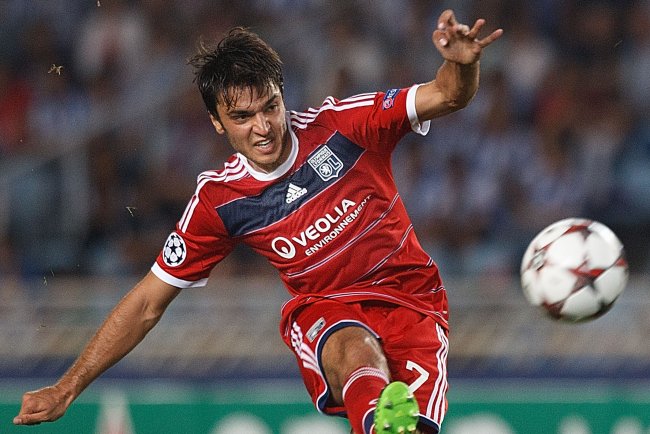 Gonzalo Arroyo Moreno/Getty Images
You better move quickly because this is probably the last summer you'll be able to buy Clement Grenier before he's signed with one of the best clubs in the world.
The 22-year-old French midfielder is one of the emerging talents in European football. Grenier is a supremely skilled playmaker. Perhaps his best asset is his set-piece ability. Put him on free-kicks and watch the goals flow.
Price could be an issue with Grenier. As decorated as he is and playing in Ligue 1, there's no secret regarding his skill. You'll probably have to shell out £20 or £30 million to sign him.
Marc-Andre ter Stegen, Borussia Monchengladbach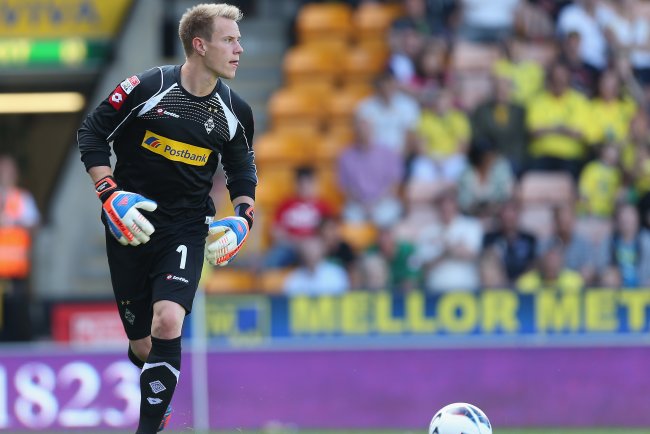 Pete Norton/Getty Images
Aside from Thibaut Courtois, there may not be a more talented young goalkeeper in the world than Marc-Andre ter Stegen. It's hard to believe he's only 21 years old with the way he's been talked about for so long.
Ter Stegen had a bit of a tough time last season, as did the entire Borussia Monchengladbach team, after they failed to qualify for the Champions League. However, there's no reason why the young German isn't still on pace to become one of the best keepers in the world in a few years.
The beauty of buying goalkeepers is that they're almost always undervalued, considering their longevity. You can likely buy ter Stegen for a great price, and have a key player for the next decade.
Leandro Paredes, Boca Juniors
If you really want to take a deep look across the globe, a guy like Leandro Paredes would be a great start. The 19-year-old looks like the next in line of the great attacking players to have walked through La Bombonera.
Paredes is an extremely gifted player, capable of making a multitude of passes and dribbling circles around a defender. However, he's not the fleetest of foot, so that may be an issue for some gamers.
The beauty of a player like Paredes is that he should come extremely cheap. Coming from Boca Juniors, he hasn't established himself enough to command a big transfer fee. That allows you some wiggle room when you buy him and choose to sell him on in a few years after he becomes a major star in Europe.
This article is
What is the duplicate article?
Why is this article offensive?
Where is this article plagiarized from?
Why is this article poorly edited?