Mario Balotelli Will Never Fulfill Potential Until Attitude Problems Are Solved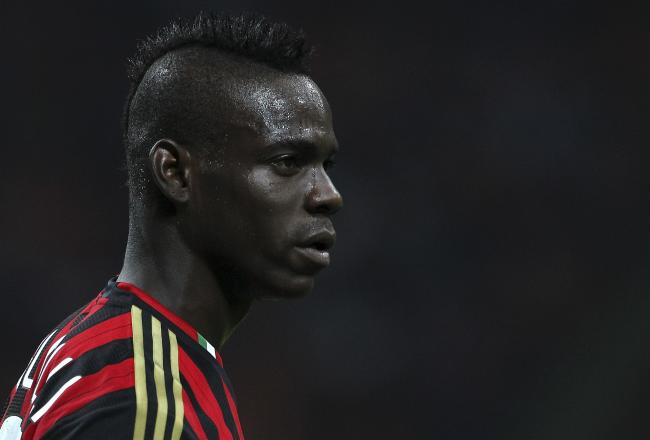 Marco Luzzani/Getty Images
How many times have you heard this one before? Mario Balotelli went and did something stupid.
In the fourth minute of injury time in AC Milan's 2-1 loss to Napoli over the weekend, the 23-year-old striker got himself sent off. As a result, he'll miss the critical Serie A clash with Juventus in Turin on Oct. 6.
His manager, Max Allegri, didn't pull any punches in his criticism of Balotelli (h/t Reuters via The Guardian):
Mario is 23 years old, he is no longer a child. To be a champion you have to have the right behaviour because you are an example to all those who are watching you. Mario has made a mistake, penalising the team, the club and the supporters and he must change this behaviour. I hope that he realises he put the team in difficulty.
Meytar Zeevi of RossoneriBlog saw both sides of the coin after Milan chose not to appeal the ban.
On one hand, Balotelli's actions were wrong and he should know better and be taught a lesson. On the other hand, Milan are screwed.

— Meytar Zeevi (@RossoneriBlog) September 24, 2013
Balotelli is never going to completely change his attitude and the way he mentally approaches the game. Similar to Luis Suarez, if you try to completely overhaul Balotelli's personality you risk getting a different, less effective player on the pitch as a result.
Plus, it's not like Balotelli's many foolish indiscretions have stopped him from being a very talented, productive footballer.
Since moving to Milan, he had remained relatively blunder-free. He remained composed on and off the pitch and helped fire the Rossoneri into the Champions League for this season. Then comes this sending-off. It was needless, and berating the officials that late into a game isn't going to solve anything.
It's the kind of thing that makes you wonder whether Balotelli will ever get his head right enough.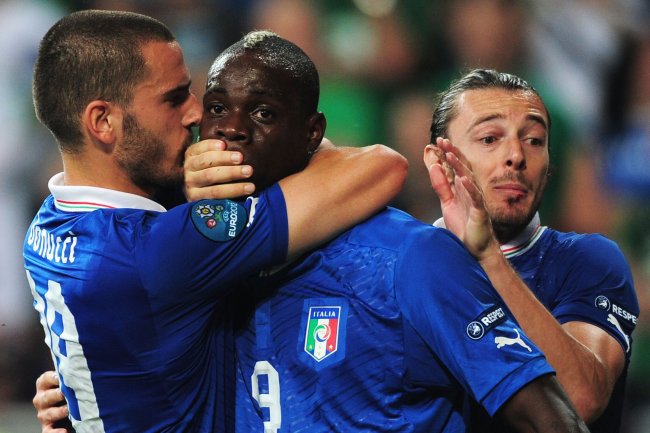 Jamie McDonald/Getty Images
He's got the world at his feet. There isn't another forward his age with the combination of size and skills. When you watch him play for Milan and the Italian national team, you see exactly what all the hype is about.
Some will argue that it doesn't matter how Balotelli acts on and off the pitch. Diego Maradona was a lightning rod of controversy, and he's one of the greatest players ever. This isn't the 1970s and '80s, though. Players can't get away with nearly as much as Maradona did and not have it affect them on the pitch.
Simply put, you're not going to help your team if you're not on the pitch. You don't want to build your team around a star player who's prone to getting himself sent off or creating problems in the dressing room.
Super Mario's problems also go beyond doing something to get suspended. At Manchester City especially, he had a propensity for drifting out of games. When he wouldn't be getting good service, he grew more and more frustrated. That adversely affected his performance and the club's performance as a whole. You need a striker dialed in the entire game.
You've seen that carried over to Milan as well. It's nowhere near the issue that it was in England, but Balotelli still has his moments where it looks like he's going to explode.
In order to become one of the best strikers in the world and one of the best players of his generation, Super Mario has to find that happy balance between staying well-behaved yet eccentric enough to maintain his edge.
This article is
What is the duplicate article?
Why is this article offensive?
Where is this article plagiarized from?
Why is this article poorly edited?