Korean Baseball Player Celebrates a Foul Ball with an Epic Bat Flip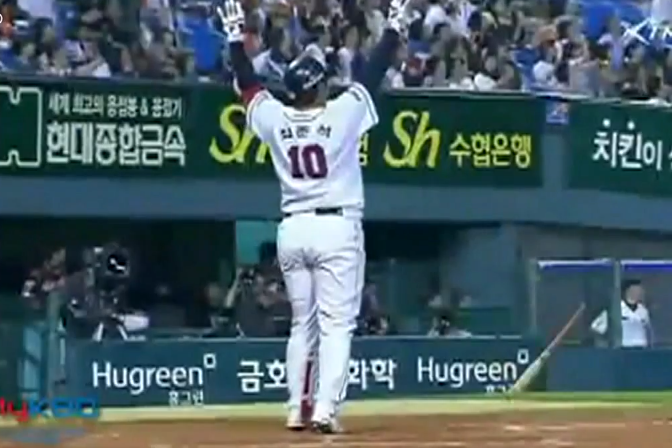 Choi Jun-seok of the Korean Baseball Organization is the latest player to fall victim to a premature bat flip.
If you are going to do an epic bat flip like that, you better make sure it's a home run.
Thanks to ESPN for the video.