Bradley: I Have One Goal, to Beat and Retire Marquez!
Use your ← → (arrow) keys to browse more stories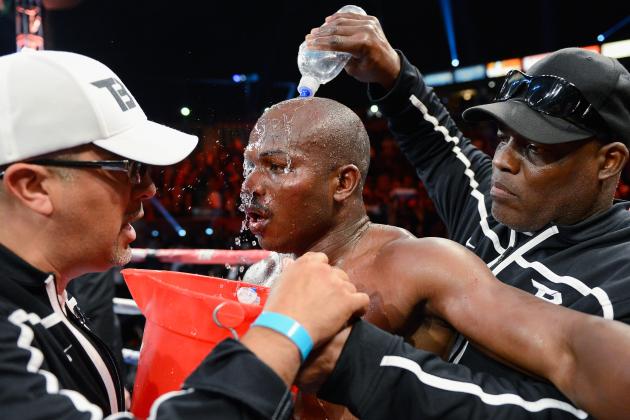 Kevork Djansezian/Getty Images

Article Link - http://www.boxingscene.com/?m=show&opt=printable&id=69925#ixzz2fpgryaPg This is a legal waiver. By copying and using the material from this article, you agree to give full credit to BoxingScene.com or provide a link to the original article. WBO welterweight champion Timothy Bradley reflects on his March decision win over tough puncher Ruslan Provodnikov. Bradley was badly hurt several times in the fight, and dropped in the twelfth, but refused to go away and fought Provodnikov in a toe to toe fight to survive to the bell. Bradley won a very close unanimous decision. On October 12th at the Thomas & Mack Center in Las Vegas, Bradley will defend his title against former four division champion Juan Manuel Marquez.