FIFA 14: Stacked Clubs That Gamers Will Love to Utilize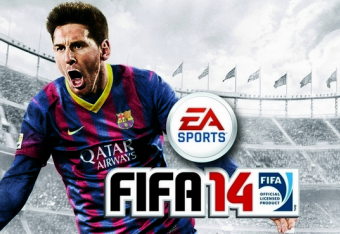 Photo courtesy of EASports.com

With FIFA 14 hitting shelves in North America on Tuesday, soccer fans simply can't wait to get their hands on a copy. As the final version of the game for current-gen consoles, there will be a huge adjustment moving forward. This year's game appears to be quite similar to the well-received FIFA 13, though, which means that gamers should be able to jump in right away.
One big change that has people excited is the shuffling of rosters within the game. The 2013 offseason was extremely busy in terms of big-name players being moved, and that has led to a handful of super teams that could be essentially unstoppable in FIFA 14.
Here are three stacked clubs in particular that fans will gravitate toward this year due to the immense amount of talent they boast.
Barcelona
Simply having Argentinian superstar Lionel Messi makes Barcelona a fun team to control, but Messi also has a great supporting cast that makes Barca dangerous in both the real and virtual worlds. According to EASports.com, Messi is the top player in the game with an overall rating of 94, but there are several other stars that will mesh well with Messi.
Andres Iniesta and Xavi form the most dynamic center midfield combo in soccer at 89 overall apiece. Not only can they score in their own right, but they'll be able to find Messi in dangerous scoring areas. Add in Cesc Fabregas and defensive midfielder Sergio Busquets, and Barca may boast the best midfield in FIFA 14.
Although newly acquired Neymar isn't listed among FIFA 14's top 50 players, he and Messi together is certainly an exciting thought. The underrated Pedro is rated at 85 overall as a winger as well, so Barcelona have no shortage of offensive talent. The defense isn't too shabby either by virtue of Gerard Pique's rating of 86. Barca are truly a complete team, and they will score with the best of them in FIFA 14 just like they do in real life.
Bayern Munich
Which team are you most excited to use in FIFA 14?
As the defending UEFA Champions League and German treble winners, it should come as no surprise that Bayern Munich boast an impressive stable of players in FIFA 14. Chief among them is reigning player of the year Franck Ribery, who is the third-best player in the game at 90 overall behind only Messi and Cristiano Ronaldo. The star midfielder doesn't have to do it on his own, though, as a host of other offensive dynamos support him.
Champions League final hero Arjen Robben checks in at 88 overall, and versatile center midfielder Bastian Schweinsteiger can do a little bit of everything at 88 overall as well. Thomas Muller barely cracks the top 50 with a rating of 85 overall, but his offensive ability is unquestioned.
Bayern are about more than just scoring, though, as evidenced by defender Philipp Lahm's 87 overall rating. In fact, Lahm is the highest-rated defender in the entire game. If Lahm fails to get the job done, the last line of defense is goalkeeper Manuel Neuer. The German stopper is arguably the best goalkeeper in the world, and his 86 overall rating certainly supports that school of thought.
Real Madrid
With eight players among FIFA 14's top 50, Real Madrid of La Liga may very well be the deepest team in the entire game. Even though every player competing for Los Blancos is excellent, Cristiano Ronaldo is the go-to guy at 92 overall. Along with Messi, Ronaldo is the top offensive player in the world, and his presence along makes Madrid an extremely dangerous team.
Madrid also made a huge addition during the transfer window this offseason as they acquired Gareth Bale from Tottenham of the EPL. The 24-year-old superstar is one of the best players in the game already, and he forms a dynamic one-two punch with Ronaldo at 87 overall. Ronaldo and Bale alone should be enough to dominate FIFA 14, but a handful of other offensive stars help put Madrid over the top.
Midfielders Angel Di Maria, Xabi Alonso and Luka Modric are ideal link-up players to Ronaldo and Bale, while 85-overall striker Karim Benzema opens up space for the star duo by drawing attention up top. Madrid should be able to outscore essentially any team in the game, but just in case they don't, defender Sergio Ramos and goalkeeper Iker Casillas allow Madrid to play a defensive style if need be.
Follow @MikeChiari on Twitter
This article is
What is the duplicate article?
Why is this article offensive?
Where is this article plagiarized from?
Why is this article poorly edited?