'Big' John McCarthy Eviscerates Commission Exec Keith Kizer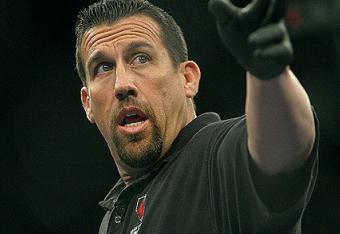 MMA referee "Big" John McCarthy. (Photo credit: Scott Petersen/MMA Weekly)

Celebrated MMA referee "Big" John McCarthy was supposed to be shedding light on his role in and perception of his most recent assignment, Saturday night's title tilt for the ages between Jon Jones and Alexander Gustafsson at UFC 165.
Instead, the bigger news emerging from a wide-ranging Monday interview with McCarthy may have been his verbal evisceration of Nevada State Athletic Commission Executive Director Keith Kizer, who has come under fire recently for appointing and defending questionable fight judges and referees and dismissing the calls for accountability that result when problems occur.
Speaking Monday on The MMA Hour broadcast with host Ariel Helwani, McCarthy stated point-blank that he believed Kizer was unqualified for his position.
I have nothing against the Nevada State Athletic Commission. I think they're a great commission. I think they take too much from one person. That person is the one who picks their referees, he's the one who picks their judges, and they've had some problems. Well, that's Keith Kizer's problem...I'd never work for Keith Kizer. Never...If he's in charge of [the commission], if he's the executive director, I want nothing to do with it.
But "Big" John was just getting warmed up. McCarthy went on to note that Kizer was damaging the sport and, if it were up to McCarthy, Kizer would not remain in his current role.
There comes a point when someone lies so much you get tired of hearing it, McCarthy said when asked about the impetus for his comments. Keith Kizer is a person that does not know combative sports. He's never been a part of them, he's never done them...If you keep putting those same people back, you don't care about the fighters. You don't care about them as athletes, you don't care about their livelihood and you know what? You shouldn't be in that job.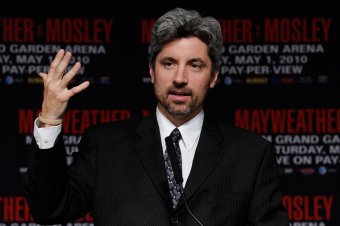 Ethan Miller/Getty Images
At multiple points in the interview, McCarthy strongly hinted that he believes Kizer selects judges and referees based on his own personal preferences or agendas, rather than individual merit. In the past, McCarthy has suggested he is blackballed in Nevada for comments he made criticizing Kizer and the commission.
McCarthy then concluded that the current controversy surrounding some of the judges Kizer has appointed—most notably C.J. Ross, who drew mass ridicule for scoring a draw in September's exciting but lopsided boxing matching between winner Floyd Mayweather and challenger Canelo Alvarez—is simply a sign that the chickens are coming home to roost.
I think there comes a point when things become very personal to people. And the reason they start to do things is to say 'I have power. You don't. Let me show you what I'll do.' You know what? That's their choice. But in the end, usually it will catch up to them. And I think now, it's catching up to him.
The verbal haymakers came at the end of a line of questioning about why McCarthy is used relatively infrequently in UFC events. McCarthy has officiated hundreds of fights, including dozens of UFC events dating back to UFC 2. McCarthy is generally regarded as one of the sport's best referees. Nevertheless, he never gets the call to referee a fight in Las Vegas.
Who do you side with on this issue?
McCarthy did touch on his role in the Jones-Gustafsson fight. UFC president Dana White previously said McCarthy intervened on Jones' behalf to prevent the cage-side doctor from stopping the fight before the final round because of a cut Jones had sustained over his eye.
McCarthy substantiated the claim, though he said the situation was not nearly as dramatic as White's account, in which McCarthy "pleaded" with the cage-side physician not to stop the action.
When [the doctor] looked at the cut...he said 'it really doesn't look that good.' I talked to him and I said ...'this is the last round, I think you need to let him go. I will look at it, and if it gets worse, I promise you I will bring him to you.' And he said 'OK'...and the fight came to its natural conclusion.
This article is
What is the duplicate article?
Why is this article offensive?
Where is this article plagiarized from?
Why is this article poorly edited?