Mayweather vs. Pacquiao: Is There Still Interest in This Fight?
Use your ← → (arrow) keys to browse more stories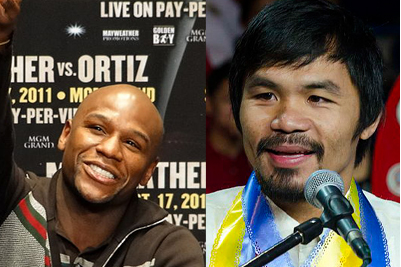 Courtesy of businessinsider.com
By Tom Drury: I write this article for the minority of hardcore boxing fans and Manny Pacquiao enthusiasts who still believe there is unfinished business between him and Floyd Mayweather Jr., and questions still to be answered. The only way to get the answer is by these two fighters meeting within the squared circle.