Paul Gascoigne has once again hit the headlines with further concerns about his health, as Duncan Wright reports in the Daily Star.
The troubled former England star has been battling addictions for much of his professional life and continues to struggle more than ever post-retirement.
Wright quotes how close Gascoigne came to dying during his most recent relapse.
I just remember one bit after the third day of being in hospital when he said 'I don't think this guy is going to make it' and I sort of put my head up a little bit and I was like, tubes in my arms and an oxygen tank injecting round my heart and lungs and that.

I just come forward and I went 'I don't want to die I need to water the plants' and that was it and then I woke up two weeks later.
Gascoigne, 46, also revealed he's been "lucky twice" not to die from drink, but added, "At least I know if I did pass away through it I wouldn't be in this pain all the time."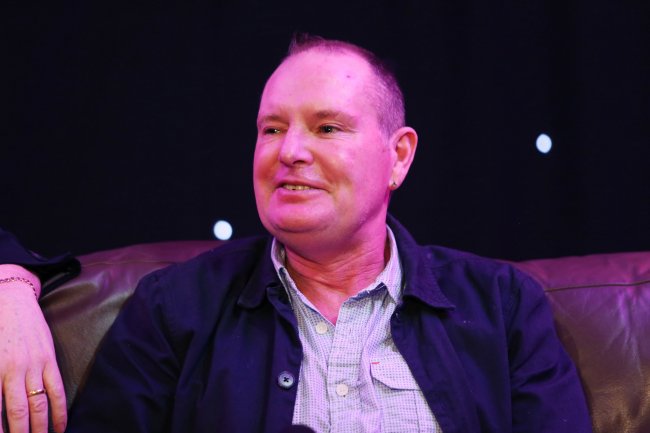 Pete Norton/Getty Images
This year has been one of the darkest periods of the much-loved former icon's life.
Are you interested in watching this documentary?
He was charged with assault following an altercation with a ticket inspector at a railway station and started the year in intensive care after reacting badly to detox treatment.
He's continued to relapse, prompting several friends to voice their concern over his current state.
Alarmingly, The Telegraph's Jim White reports that his recent return to drink has been in an attempt to kill himself. Asked if his intentions are to drink himself to death, Gascoigne replied: "Yeah. But then we're all dying aren't we?"
Alcohol is clearly the most severe threat to his health, but he's also become addicted to sweets, tattoos, house cleaning and even anti-wrinkle injections, among other things.
Just been to a press screening of documentary 'Being Paul Gascoigne' to be shown on ITV1 tomorrow at 9pm. Difficult but essential viewing.

— James Olley (@JamesOlley) September 23, 2013
The current surge of harrowing, Gascoigne-related stories are difficult reading, and all emanate from a pending documentary.
ITV has been given exclusive access to follow the former Newcastle, Everton and Tottenham star for the past three months, initially hoping to chart his recovery.
The full extent of his battle will be revealed tonight, as Being Paul Gascoigne airs at 21:00 BST on ITV.