MLB Wild-Card Race 2013: Updated Look and Predictions for Final Spots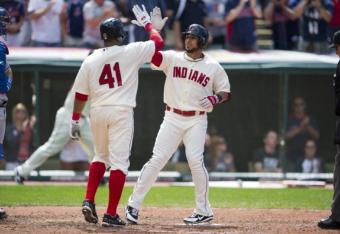 Jason Miller/Getty Images
For the most part, the MLB playoff picture is already set.
The National League Central is still wide open with less than a week remaining, but the Boston Red Sox, Oakland Athletics, Atlanta Braves and Los Angeles Dodgers have already clinched their respective divisions, while the Detroit Tigers would need some kind of special voodoo to lose their AL Central lead.
Nevertheless, there is still important baseball to be played.
In the NL, the two "losers" in the race for the Central title will likely meet up in the wild-card playoff, while in the AL, there are still six teams mathematically alive for two spots—although realistically it will come down to just three squads.
While we may not be headed for a 2011-esque finish to the regular season, there is still going to be a lot of scoreboard watching going on.
Let's take a look at where we stand in both leagues.
National League
NL Wild Card Standings

| | | | |
| --- | --- | --- | --- |
| Team | W | L | GB |
| Cincinnati Reds | 89 | 67 | - |
| Pittsburgh Pirates | 89 | 67 | - |
| Washington Nationals | 84 | 72 | 5 |
Assuming the Washington Nationals, who have six games on the road against the St. Louis Cardinals and Arizona Diamondbacks, don't make up a five-game deficit on either the Cincinnati Reds or Pittsburgh Pirates, we know with a good amount of certainty which three teams will join the Braves and Dodgers in the postseason.
We just don't know the order.
The Cardinals control their own fate. They lead the Reds and Pirates by two games in the Central and have six home games against the Nationals and the lowly Chicago Cubs over the next week. Moreover, they will send Adam Wainwright, who owns a 2.98 ERA and 2.77 xFIP, to the hill twice over that span.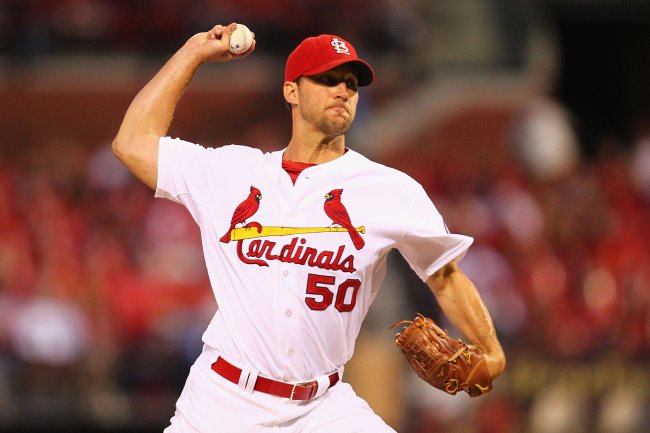 Dilip Vishwanat/Getty Images
Mike Matheny's squad is in tremendous shape.
In what order will the three NL Central teams finish?
That would leave the Reds and Pirates, currently sporting identical records, to fight it out for home-field advantage in the wild-card playoff game.
It's tough not to give the edge to The Big Red Machine right now.
They are 7-3 in their last 10. Pittsburgh is 4-6. Cincinnati's six remaining games are at home, where it is 48-26. Pittsburgh's last six are all on the road, where it is 39-36.
This will likely come down to the final three-game series of the season between the Reds and Pirates, but you have to favor the former's current momentum and home-field advantage.
Prediction: Reds win Wild Card No. 1, Pirates win Wild Card No. 2
American League
AL Wild Card Standings

| | | | |
| --- | --- | --- | --- |
| Team | W | L | GB |
| Tampa Bay Rays | 87 | 69 | - |
| Cleveland Indians | 86 | 70 | - |
| Texas Rangers | 84 | 71 | 1.5 |
| Kansas City Royals | 82 | 73 | 3.5 |
| New York Yankees | 82 | 74 | 4 |
| Baltimore Orioles | 81 | 75 | 5 |
I think it's safe to eliminate the Kansas City Royals, Baltimore Orioles and New York Yankees, although things might get interesting if New York finds a way to sweep the Rays at home, as the Yanks end the season with a three-game series against the mighty Houston Astros.
Nevertheless, odds heavily point to this being a three-team race between the Rays, Cleveland Indians and Texas Rangers.
Chuck Norris' favorite squad has the most work to do, but it also has an easy road remaining. The Rangers have seven home games left—three against the Astros and four against the Los Angeles Angels of Anaheim of Los Angeles of the United States.
This season, the Rangers are a sparkling 25-6 against those two teams and 10-2 at home. Although they are currently playing poorly, Yu Darvish will take the mound twice and Alexi Ogando has looked stellar in his return to the starting rotation. It's safe to pencil in at least five wins in those seven games.
Al Messerschmidt/Getty Images
I'm going to put them down for six—a sweep of Houston and a series win over the Angels.
What 2 teams will make the wild-card playoff?
That puts the Rangers at 90 wins, meaning the Rays will have to win four and the Indians will have to win five to finish ahead in the standings.
Tampa Bay has six games on the road, where they have been inconsistent, but they're playing well enough to go at least 4-1 against the Yanks and Toronto Blue Jays.
Cleveland has two at home against Chicago and then four at Minnesota, two teams they have feasted on in the second half. The Tribe are red-hot, they'll importantly avoid Chris Sale, and I think they'll go 5-1 to barely hold off the Rangers in a thrilling wild-card race.
Prediction: Rays win Wild Card No. 1, Indians win Wild Card No. 2
This article is
What is the duplicate article?
Why is this article offensive?
Where is this article plagiarized from?
Why is this article poorly edited?