Fury-Haye Fight Still a Possibility?
Use your ← → (arrow) keys to browse more stories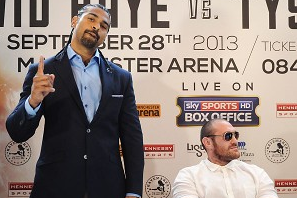 With former heavyweight titlist David Haye having suffered a cut over his left eye and this Saturday's much-anticipated all-British showdown with Tyson Fury now off, it's unclear when and if the fight will be rescheduled. But the camps are trying to work things out.