How the Final Week of the MLB Season Will Shake Up the 2014 Draft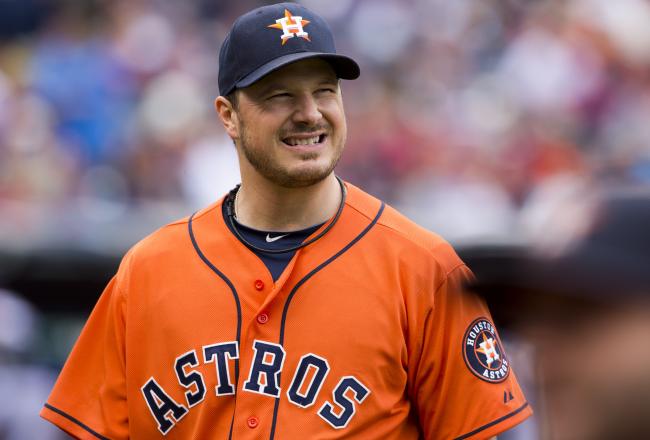 Jason Miller/Getty Images
Lost in the shuffle of all the playoff madness is what's happening with the 2014 Major League Baseball draft as teams fight for positioning to land the next great player who will bring postseason success.
Of course, one reason it doesn't get as much national play is because it isn't as sexy. Who wants to talk about the epic battle for the second-worst record between the Marlins and White Sox? Especially when we can talk about the wild AL Wild Card.
But this is still an important time for those teams at the bottom of the standings because their positioning will not only determine the talent they are able to add but the amount of money they can spend thanks to the slotting system.
So to keep you abreast of the way things are playing out, here is a look at the bottom of the standings and how we anticipate the final week shaking out. Only non-playoff teams are included, so if a team is still mathematically alive in the race, they are not on here.
The Standings
Current MLB Draft Order (Standings Through Sept. 22)

| | |
| --- | --- |
| Team | Record |
| 1. Houston Astros | 51-105 |
| 2. Miami Marlins | 57-99 |
| 3. Chicago White Sox | 61-94 |
| 4. Chicago Cubs | 65-91 |
| 5. Minnesota Twins | 65-90 |
| 6. Seattle Mariners | 68-88 |
| 7. Milwaukee Brewers | 69-86 |
| 8. Colorado Rockies | 71-86 |
| 9. New York Mets | 71-84 |
| 10. Philadelphia Phillies | 71-84 |
| 11. Toronto Blue Jays* | 71-84 |
| 12. Toronto Blue Jays | 71-84 |
| 13. San Francisco Giants | 72-84 |
| 14. San Diego Padres | 72-83 |
| 15. Los Angeles Angels | 76-79 |
| 16. Arizona Diamondbacks | 79-76 |
ESPN.com
A couple of notes before we dive right into what these standings tell us. First, while it seems like a foregone conclusion, the Astros still haven't locked up the No. 1 pick. They are six games ahead—or behind, depending on your perspective—with six games to play.
So if you have been waiting for the Astros to go on a six-game winning streak at the same time the Marlins go on a six-game losing streak, buckle up because this could be the week for you.
The other major item from these rankings is the Toronto Blue Jays. They are guaranteed to have the 11th pick regardless of what happens in the final week due to compensation for failing to sign 2013 first-round pick Phil Bickford.
Why No. 1 Matters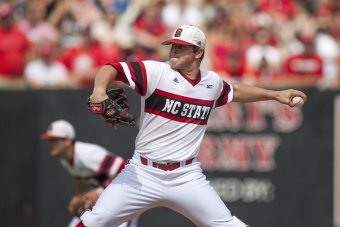 Jeremy Brevard-USA TODAY Sports
The Astros have been very fortunate the last two years with the No. 1 pick and seem likely to hit the jackpot one more time in 2014.
Even though Byron Buxton (rightly) gets most of the hype among the 2012 draftees, Carlos Correa, who was taken one spot ahead of Buxton, had a tremendous season as an 18-year-old in the Midwest League hitting .320/.405/.467.
While not quite the all-around talent Buxton is, Correa certainly looks the part of a special, middle-of-the-order bat that will play nicely at shortstop or third base.
Assuming the Astros retain the No. 1 pick, which team has the most to gain this week?
This year, the Astros made Mark Appel the No. 1 pick. He's got a great combination of stuff and polish that will allow him to move quickly, playing in the majors around the time we start to see a lot of Houston's hyped prospects start debuting next year.
Heading into 2014, the consensus top talent is North Carolina State left-hander Carlos Rodon. His talent is such that it would not have been a shock if he were the No. 1 player taken in this year's draft, had he been eligible.
Rodon has drawn rave reviews on the summer showcase circuit after NC State was eliminated from the College World Series.
Matthew Leach of MLB.com wrote after Rodon's last college start against North Carolina that his fastball-slider combination is good enough to make professional hitters look foolish.
Keith Law of ESPN.com (Insider subscription required to read full report) saw Rodon pitch for the U.S. college national team in a series against the Cuban national team and raved about what the lefty was throwing, noting he was throwing "one of the best sliders I've ever seen from an amateur..."
While next year's draft features more depth than the last two years, there are still a lot of questions about the talent. A lot of things can and will change over the next nine months, but Rodon is the one big name that everyone will be paying close attention to.
The Final Standings
Predicted Final Draft Order

| | |
| --- | --- |
| Team | Final Standings |
| 1. Houston Astros | 53-109 |
| 2. Miami Marlins | 59-103 |
| 3. Chicago White Sox | 62-100 |
| 4. Minnesota Twins | 67-95 |
| 5. Chicago Cubs | 68-94 |
| 6. Seattle Mariners | 70-92 |
| 7. Milwaukee Brewers | 71-91 |
| 8. Colorado Rockies | 73-89 |
| 9. Philadelphia Phillies | 73-89 |
| 10. New York Mets | 74-88 |
| 11. Toronto Blue Jays | Compensation Pick |
| 12. San Francisco Giants | 75-87 |
| 13. Toronto Blue Jays | 75-87 |
| 14. San Diego Padres | 76-86 |
| 15. Los Angeles Angels | 79-83 |
| 16. Arizona Diamondbacks | 82-80 |
MLB.com
Now onto the pressing matter that we know will be final when the week ends: the standings. We can all but put Houston, Miami and Chicago in the top three spots. It's dangerous to proclaim races over before they are official, but it is going to take a lot of work to get any movement from those three teams.
Especially when you consider that the Astros play the Rangers, the Marlins play the Tigers and the White Sox play the Indians and Royals this week.
Perhaps the most intense battle among teams in the top five is between the Cubs and Twins. They are separated by just one-half game, with the Cubs starting a series against a Pittsburgh team one win and a Washington loss away from clinching a playoff berth and Minnesota playing Detroit.
I don't like the matchups for either team, but the Twins have to go up against Justin Verlander, Doug Fister and Max Scherzer. Good luck. On top of that, they will host a Cleveland team looking to secure a playoff spot on the final weekend of the year.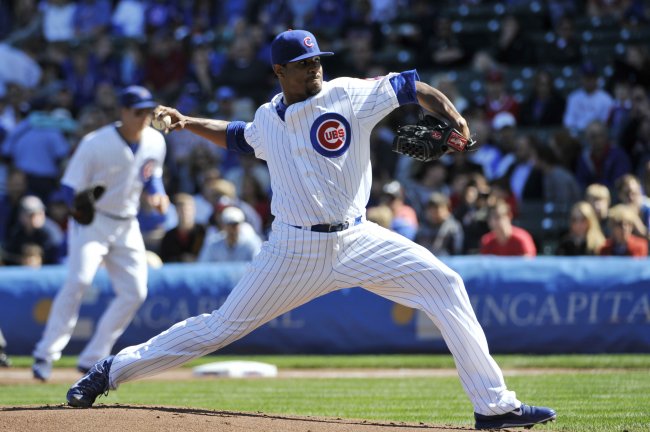 David Banks/Getty Images
At least the Cubs catch a little break with a series against a St. Louis team that could have a division title and the best record in the NL locked up by Saturday or Sunday.
The Phillies, Mets, Blue Jays, Padres, Giants and Rockies are within two games of each other in the loss column. Toronto might have more at stake than anyone, because owning consecutive picks in the draft gives the front office room to play with and more slot money.
San Francisco and San Diego will close out the season in a head-to-head matchup, while the Rockies get to play a Dodgers team that's still in the running for home-field advantage in the NL.
The Mets have the unenviable task of playing Cincinnati before getting a break against Milwaukee. Philadelphia faces the reverse situation, with a series against Miami to start the week before ending with Atlanta.
Playoff spots and players getting rested are more than likely to play a significant role in much of what we see this week. That can lead to some strange things, like the Cubs beating St. Louis twice in three games, or the Rockies sending the Dodgers to the playoffs on a down note.
(Not that it will matter in the scheme of things for the good teams, because they will have things set up the way they want to make a World Series run.)
End Game
All of this is to say that there is a long way to go before we know anything definitive about the 2014 draft. The most accurate prediction I could make at this stage would be by simply throwing darts at a dartboard.
I haven't done that but instead tried to apply some semblance of logic to the standings that you see above. A lot of them are gut feelings, though that's hardly a negative at this stage of the game.
I mean, who among us really thought that Cleveland and Pittsburgh would be in the thick of a playoff race in the final week?
If you want to talk baseball, feel free to hit me up on Twitter with questions or comments.
This article is
What is the duplicate article?
Why is this article offensive?
Where is this article plagiarized from?
Why is this article poorly edited?