Hottest EPL Storylines from Early Going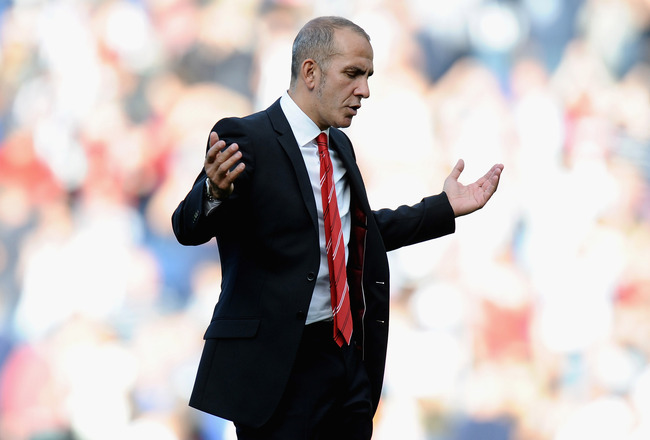 Tony Marshall/Getty Images
With the EPL season just five games old, big storylines have already developed on and off the field. Whether it's Paolo Di Canio's early sacking Sunday (via the Guardian) or Jose Mourinho's treatment of Juan Mata, we take a look at the hottest storylines so far.
Predicting where the Premier League trophy will go at the end of the season is a thankless task, with the league looking as unpredictable as ever. Even at this early stage, we've seen plenty of drama.
Sunderland Sack Di Canio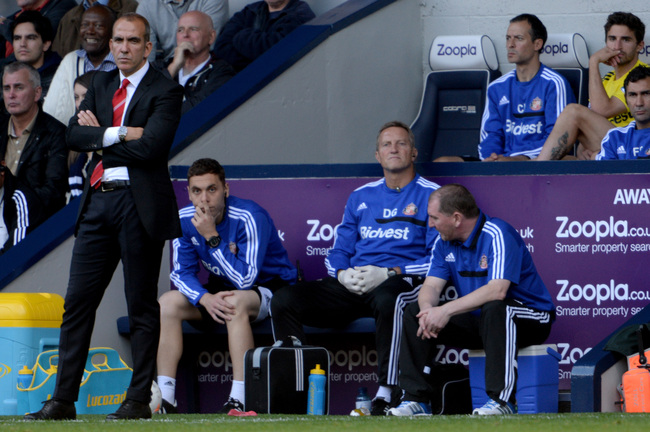 Ross Kinnaird/Getty Images
Sunderland's poor start to the season has led, unsurprisingly, to the sacking of Paolo Di Canio.
The Italian picked up one point from five games this season and after Saturday's loss at West Brom, Sunderland bosses have decided to act quickly.
There was much to criticise about Di Canio's time at Sunderland, as summed up by Luke Edwards of The Telegraph: "The Italian has criticised his ­players in public and upset them with his pedantic rules at the training ground. The final straw came when he laid into them on Sunday."
Di Canio's failings were more than just down to results on the pitch.
With Sunderland due to face Liverpool and Manchester United in their next two league games, there are uncertain times ahead.
Whoever is appointed faces an unenviable task.
Sunderland are set to host bitter rivals Newcastle in a little over a month. If they can't turn things around quickly and get relegated, then it could be the last derby at the Stadium of Light for a while.
Jose Mourinho's Treatment of Juan Mata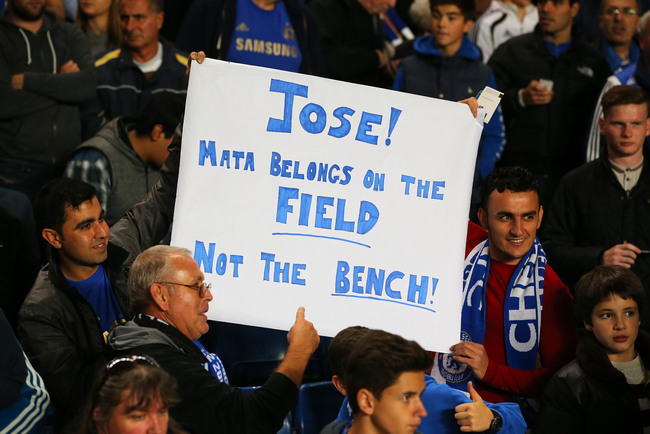 Clive Rose/Getty Images
It's hard to believe that a player of Juan Mata's class is unable to even make Chelsea's bench.
Jose Mourinho has favoured Oscar so far in his second spell at the club.
The Portugese explained why Mata has yet to feature regularly in his Chelsea side, in an interview with Sky Sports:
Juan has to learn to play the way I want to play. He has to be more consistent, has to participate more when the team loses the ball. It's not his fault, it's just the consequence of the way he has played in the last years.

Mata won Chelsea's Player of the Year in both the 2012 and 2013 seasons. The diminutive Spaniard is regarded as one of the most naturally gifted players in the Premier League, which makes his absence all the more inexplicable.
With the 2014 World Cup under a year away, Mata knows he must be playing on a regular basis.
Mourinho must therefore be careful.
He can coax Mata into proving himself worthy of a place in the starting lineup, but at some risk.
Should Mata receive offers in the January transfer window, with first-team football a guarantee, then who could begrudge the Spaniard choosing to leave ahead of next summer?
Liverpool and Arsenal Rejuvenated?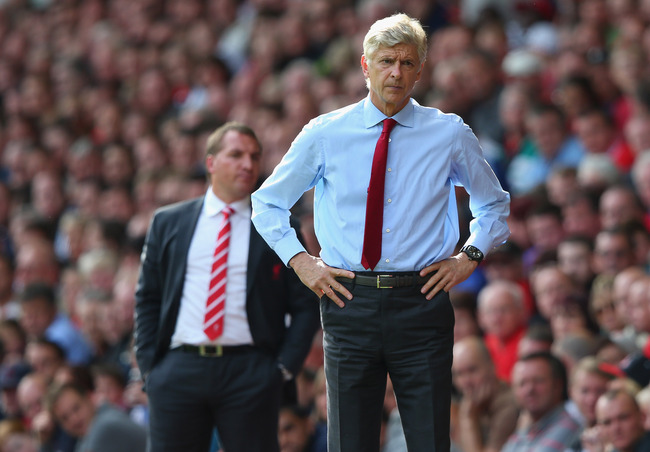 Alex Livesey/Getty Images
Liverpool and Arsenal have both been in fine form this season.
Liverpool, seventh in the league last year, have won three of their five games and look balanced under Brendan Rodgers.
Saturday's home defeat to Southampton aside, it's been a bright start to the season. With Luis Suarez's return just days away now, Liverpool fans will be optimistic of a top-four finish.
Arsenal have also been impressive.
The signing of Mesut Ozil has had a profound impact on the team. The German has been instrumental for the Gunners, who have seven successive wins.
Aaron Ramsey and Olivier Giroud have also made impressive starts, demonstrating that Arsenal will be an attacking threat this season.
The Telegraph's Jonathan Liew puts Arsenal's start to the season in context:
The deep early-season gloom shrouding the Emirates has been shredded in the space of just five games. The club that lacked the 'ambition' and 'firepower' to challenge for the title now leads the Premier League on the strength of their £40 million midfielder.
Liverpool and Arsenal have had to sit back and watch as Chelsea, Manchester City and Manchester United have racked up the domestic silverware in recent years.
The signs are, however, that they are on the right track to nearly getting back to their best.
Title Contenders Dropping Points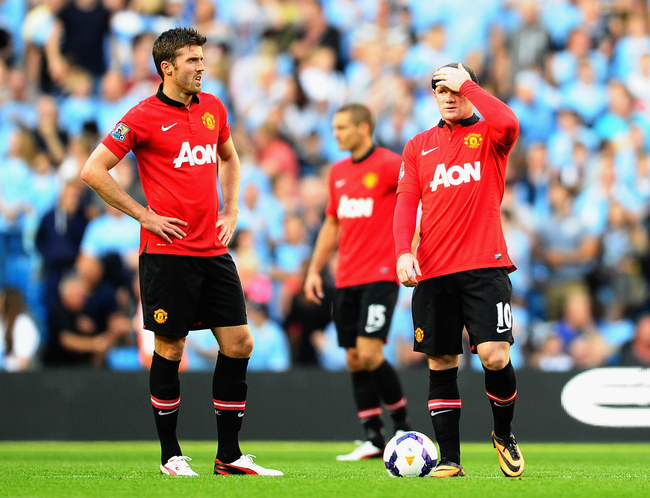 Laurence Griffiths/Getty Images
The Premier League has proven to be fiercely competitive already this season, with Everton the only side unbeaten after five games.
Early front-runners Arsenal lost 3-1 on the opening day to Aston Villa, but have since recovered to win four games on the trot. One of those victories came against North London rivals Tottenham, who have matched Arsenal with four wins out of five.
Manchester City's 4-1 thrashing of neighbours Manchester United went some way to ensuring the 3-2 defeat away to newcomers Cardiff was just a blip. Man United, meanwhile, have already dropped eight points this season.
However, with the fixture list stacked against them in the early stages, you would expect them to recover quickly.
Fellow title contenders Chelsea have made a decent start with 10 points from 15, although they have been unconvincing of late.
After Man United cruised to last season's title, it's refreshing to see a much greater challenge laid down already.
We can expect plenty more twists and turns over the course of the season—that's for sure.
The big teams will drop points; it's just a case of how many.
Keep Reading