20 Best Midfield Pass Masters in Premier League History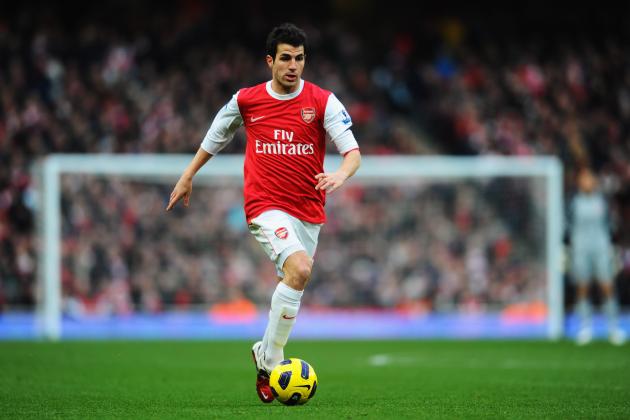 Mike Hewitt/Getty Images

More than a few passing geniuses have graced the Premier league since its inception in 1992. As always, though, there are a few that stand out more than most.
These players defy the odds with defense-splitting passes, long-range switches of play and even delicate flicks or chips that always seem to find a teammate.
While some specialize in a certain area of passing, like long balls or crosses, the 20 best pass masters in Premier League history could do it all and do it well. They were/are equally capable of picking out a man from a set piece or from open play.
Some can control the tempo of a match, some provide the killer pass and some can do both. While they may be known more for a specific type of pass, it's their all-around ability in the skill that sets them apart.
These players had great technique, accuracy and vision when it came to passing the ball.
Here are the 20 best pass masters in Premier League history*.
*History as defined by Dictionary.com
Begin Slideshow

»
Ian Walton/Getty Images

The players on this list have all proven their skills passing the ball throughout their time in the Premier League.
Some, like Frank Leboeuf and Paul Ince, were exemplary over long ranges. Others, like Gianfranco Zola and Steve McManaman, provided creativity at shorter distances. They were all quality players in that category, but our top 20 are a step ahead.
Paul Ince
Danny Murphy
Mark Noble
Steve McManaman
Gianfranco Zola
Joe Allen
Frank Leboeuf
Phil Jagielka
Yaya Toure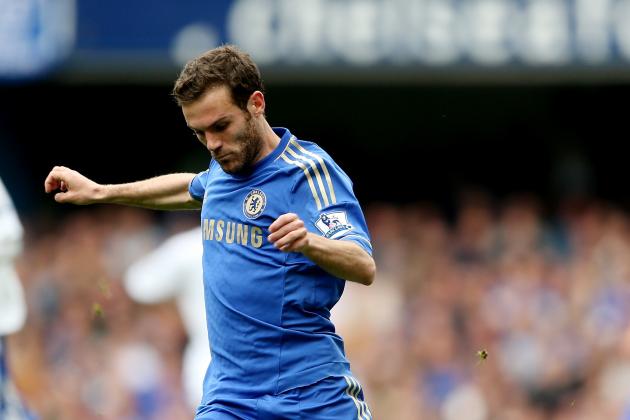 Scott Heavey/Getty Images

Juan Mata is one of a few on this list who play a primarily attacking midfield role. That means folks are more likely to see him threading through balls or providing delightful crosses, both of which he does with supreme quality.
Mata, like any top player, is also capable of providing long-range passes for his teammates. However, that part of his game is seen less often.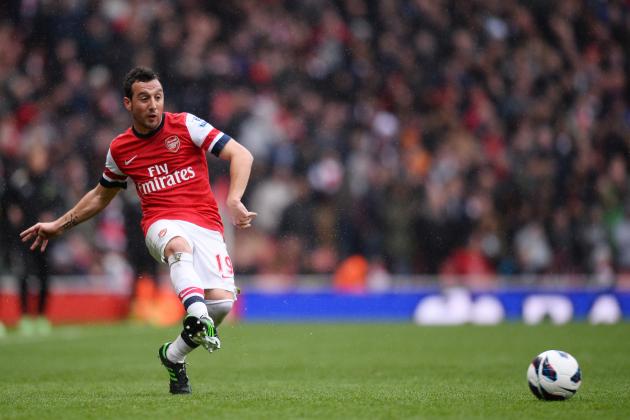 Mike Hewitt/Getty Images

Santi Cazorla's ability to pass with almost equal quality with either foot makes him pretty unique in this list. The diminutive Spaniard is one of the newest additions to the Premier League, but is not short of quality.
The fact that he is two-footed gives him the ability to make life that much more difficult for his opponents with his passing. He can switch play with a raking long ball or provide a delightful flick or through ball for his teammates.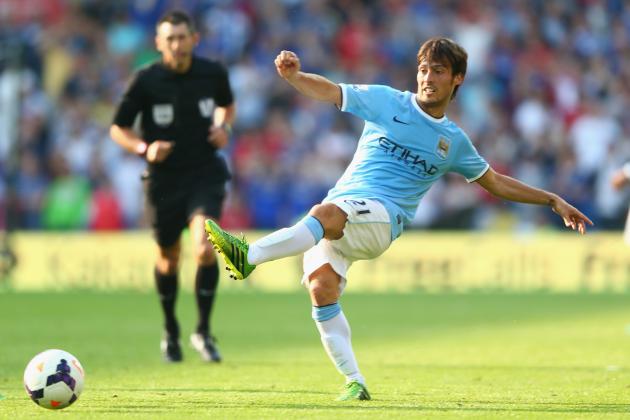 Michael Steele/Getty Images

Like Mata, Silva is one of the few players listed here who star in an attacking role, which again means he is most often seen delivering through balls and crosses with excellent quality.
Silva can play accurate long-range passes as well.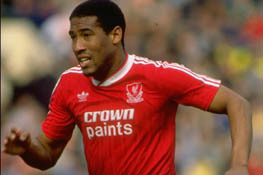 Jeff J Mitchell/Getty Images
Photo courtesy of http://www.liverpoolfc.com/
John Barnes was noted for his time in the league due to his mazy dribbles and goal-scoring exploits. The Liverpool legend had more than just goals and pace to his game, though.
Barnes served up plenty of chances with his left foot for teammates, whether it was from a cross, a set piece or open play.
His vision and accuracy allowed him to move to a deeper role after losing his pace, and display one of his more underrated qualities on a consistent basis.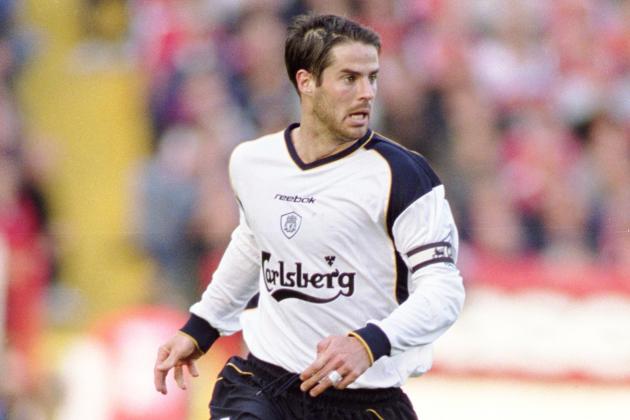 Mike Hewitt/Getty Images

During his time at Liverpool and Tottenham, Jamie Redknapp was one of the best passers of the ball in the Premier League.
The English midfielder provided ammunition for the likes of Robbie Fowler and Stan Collymore in open play, while dictating proceedings for the Reds. He was a good set-piece taker as well.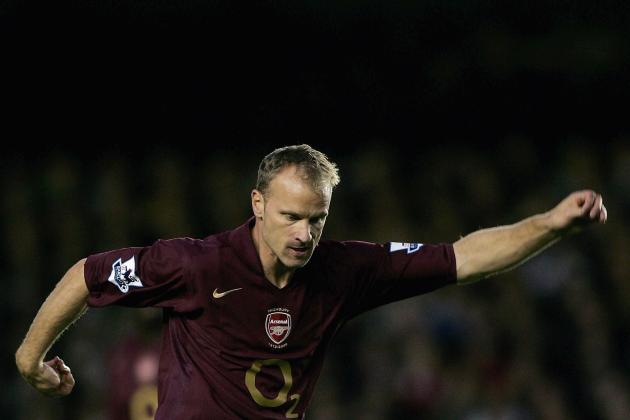 Ben Radford/Getty Images

Dennis Bergkamp is one of the most intelligent and creative players on this list, and that was evident in his passing.
His time as a second striker behind the likes of Ian Wright and Thierry Henry saw spectators treated to a wide array of delicate flicks and chips, through balls and switches of play.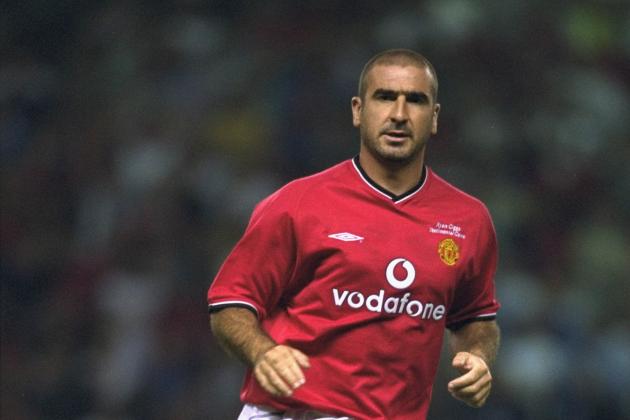 Gary M. Prior/Getty Images

If there is one player who could better the mixture of creativity and intelligence that Dennis Bergkamp possessed, it was Eric Cantona.
The Frenchman oozed class in every attacking department, and his passing in the final third was a joy to behold. He may have been more celebrated for his personality and goals, but Cantona could pick a pass with the best of them.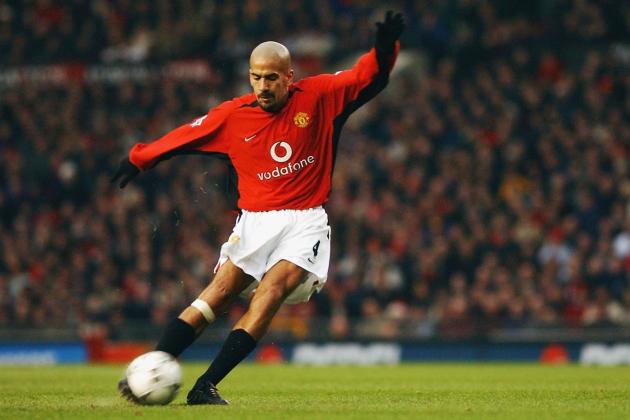 Clive Brunskill/Getty Images

Juan Sebastian Veron did not have the best time of his career while in the Premier League, but the Argentine midfielder is still worthy of being on this list.
Consistent injury troubles led to a generally poor perception of Veron, but no one can question his ability when it came to passing the ball.
The cultured midfielder was accurate and deadly when passing the ball from long range.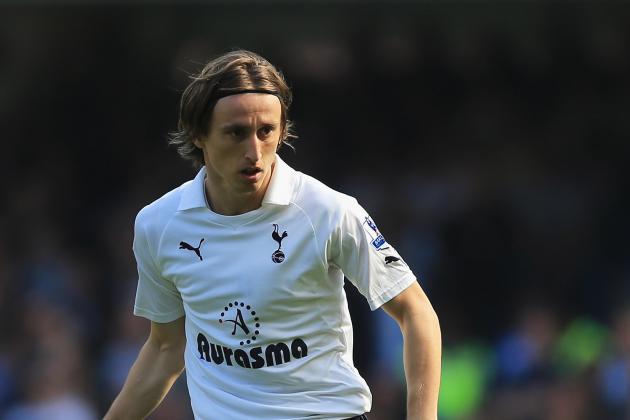 Clive Rose/Getty Images

Luka Modric isn't flashy like some of his counterparts, but extremely efficient and well-rounded in his passing ability. The Croatian playmaker is like many players above him in his ability to execute all types of passes in exemplary fashion.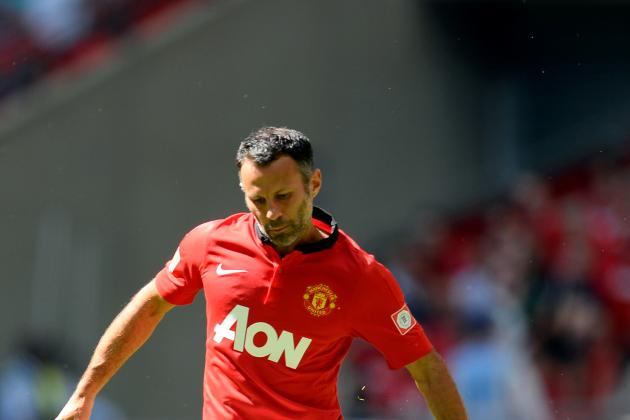 Mike Hewitt/Getty Images

Ryan Giggs is one of the most memorable players in Premier League history, and would certainly feature on more lists similar to this.
The ageless Welshman was a high-flying winger with fantastic crossing ability in his younger days, and has evolved into a cerebral passer of the ball in current times. He has great ability with his left foot, and he's just as good playing the simple pass as he is switching the play or providing the killer ball.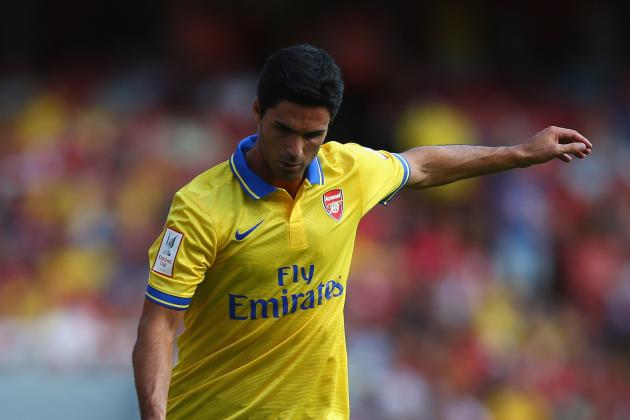 Paul Gilham/Getty Images

Mikel Arteta's ability with the ball is probably a bit more noticeable to fans now that he's with Arsenal. However, the former Everton man has long been one of the best passers in the league.
Arteta's ability crossing and with the killer pass was evident while he played a variety of positions for the Toffees. His ability to help dictate the play with Arsenal is down to intelligent and efficient use of the ball, with accuracy and vision two big components in his passing.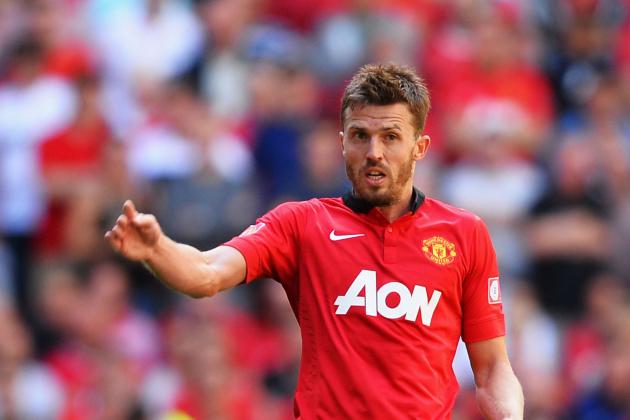 Laurence Griffiths/Getty Images

Manchester United fans have begun to appreciate Michael Carrick's importance to the club more and more in recent times.
While he doesn't have the productivity of Wayne Rooney or the flash of Nani, he does one thing that few others have done better at Old Trafford.
Pass.
Carrick does play a lot of simple balls while dictating from deep for United, but he can do everything well—even cross. Carrick gives an insight into what he does to hone his passing abilities in an article by Sky Sports.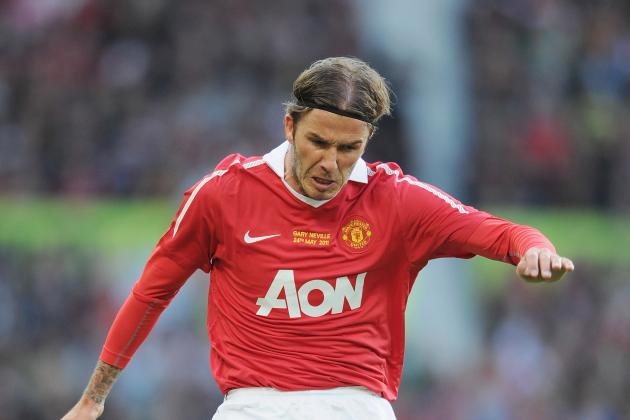 Michael Regan/Getty Images

David Beckham is without a doubt the premier crosser of the ball to grace the Premier League.
His technique enabled him to have pinpoint accuracy when picking out teammates from open play or a set piece. He may not have had the vision or creativity of some others on this list, but his accuracy sets him apart.
His crossing ability isn't the only aspect of his passing that gets him so high up this list, though, as the former Manchester United star was capable of providing a wide range of accurate passes.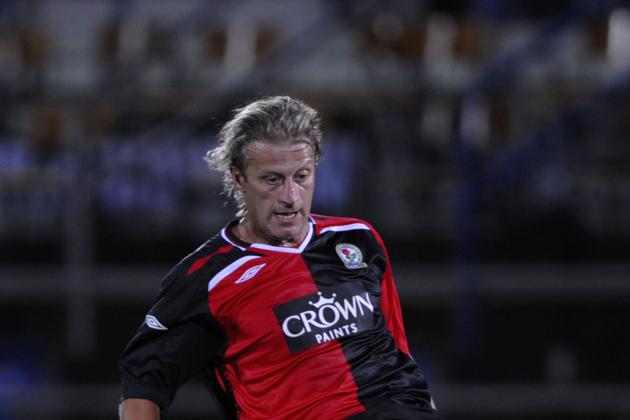 Denis Doyle/Getty Images

Tugay Kerimoglu may not have played on one of the Premier League's big sides like many on this list, but he certainly had the ability.
The Turkish midfielder played for Blackburn during the twilight of his career, and impressed many mangers—including Sir Alex Ferguson—with his vision and range of passing. Tugay is one player on this list who really could do it all, and fans of the Premier League were usually treated to some great moments when he picked out a pass.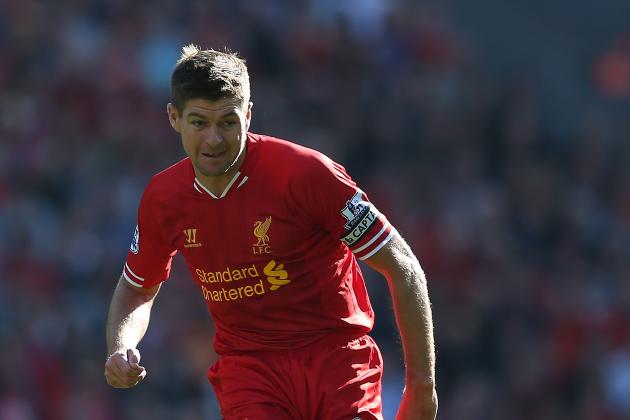 Clive Brunskill/Getty Images

Like his former Liverpool teammate above him, Steven Gerrard's long-range passing is probably what he's best known for, but that's not the only skill the Liverpool legend has when it comes to passing.
His crossing ability from set pieces and open play are sumptuous and he can play an inch-perfect through ball on the ground like many of his other counterparts.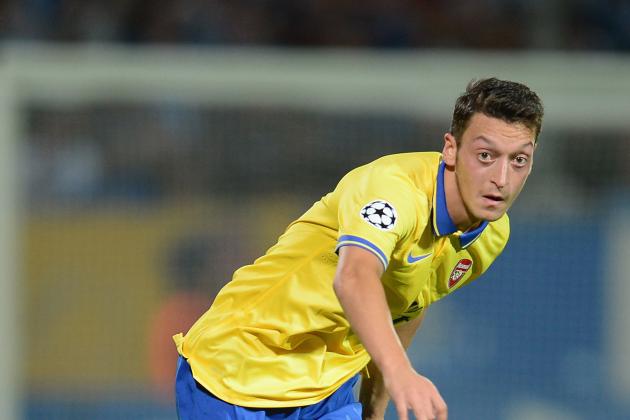 Jamie McDonald/Getty Images

Mesut Ozil is the newest addition* to this bunch, having been a part of Premier League history for just over a month now. Given his quality passing the ball, though, he had to be on this list.
He's already shown during that time how good a passer he is, setting up set pieces for Arsenal in his last match, and an easy finish for Olivier Giroud in his debut game.
Ozil is no stranger to inch-perfect through balls and accurate crosses, and is one of the premier passers in the game right now.
*Refer to history definition on introduction slide. Ozil's overall quality in this category, and the fact that he is essentially a part of Premier League history allows him to be on this list.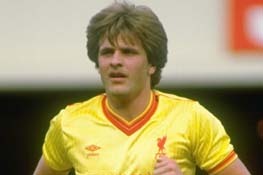 Shaun Botterill/Getty Images
Photo courtesy of http://www.liverpoolfc.com/
Jan Molby may not have had the athleticism of John Barnes or Steven Gerrard, two other Liverpool players on this list, but his passing ability was top notch.
The Danish midfielder was an intelligent player on the pitch, and that was on show with his passing. Molby had great vision and great technique with his left foot, and was able to find a teammate with a number of different passes.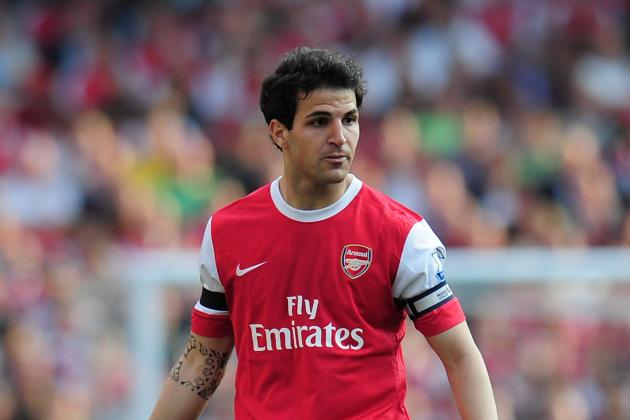 Shaun Botterill/Getty Images

It's no surprise that Cesc Fabregas is one of the most creative passers on this list given his background with Barcelona.
The former Arsenal star played in both a deeper role and an attacking midfield role for the Gunners, showcasing his long-range passing ability as well as his vision and ability to pick out a man in tight spaces further forward.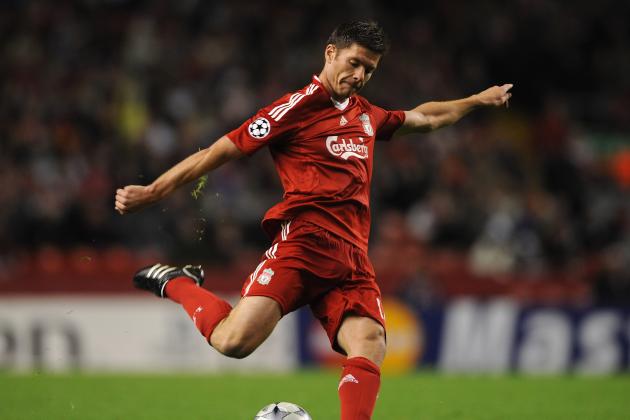 Shaun Botterill/Getty Images

Xabi Alonso's five-year stint in the Premier League set him apart as one of the top midfielders in the game. He dictated the tempo for Liverpool with his wide arrange of passing skills, most notably with his ability to switch the play.
Alonso was deadly on set pieces as well, and created many chances for the Reds attackers while at the club.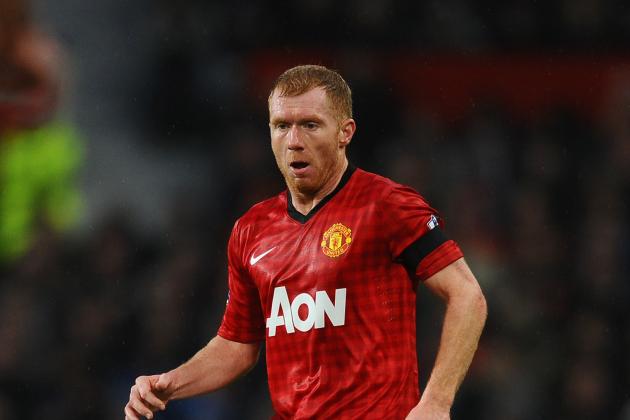 Laurence Griffiths/Getty Images

Paul Scholes was considered one of the premier midfielders in the game during his career. A big part of that was due to his ability passing the ball.
Scholes could spray passes around the pitch to dictate the tempo for Manchester United, and would also provide the killer ball for the likes of Andy Cole and Wayne Rooney.