College Football Rankings Week 5: Which Teams Got Absolutely Screwed?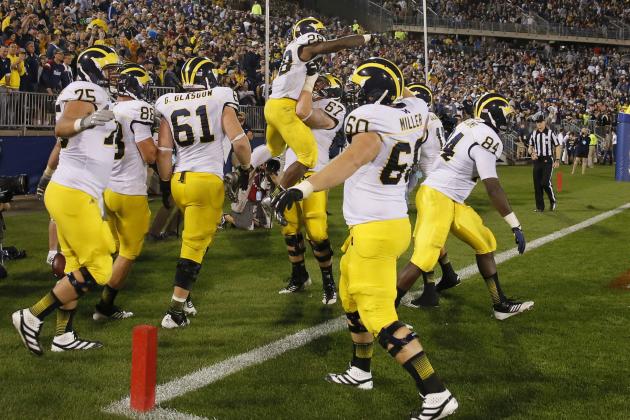 David Butler II-USA TODAY Sports

College football has seen better weeks than what Week 4 provided. Most of the ranked squads devoured cupcake opponents, and the others were busy cruising to a victory against boring competition. The lack of interesting matchups played a big role in how voters voted in the latest AP poll and USA Today coaches poll.
There were very few eye-popping changes, but there were some teams that didn't deserve the disrespect. There's an ACC team that isn't even ranked after a big win and a Big Ten juggernaut that keeps falling in the polls despite winning every game.
Begin Slideshow

»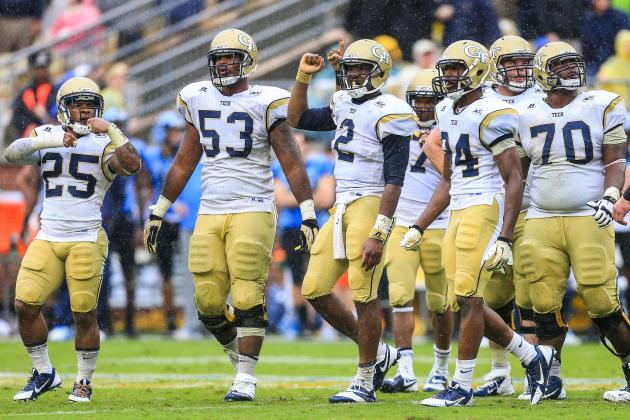 Daniel Shirey-USA TODAY Sports

Ranking Last Week: USA Today - N/R AP - N/R
Current USA Today Coaches Poll: N/R
Current AP Poll: N/R
Georgia Tech needs to start getting more credit in the polls. The Yellow Jackets may not be fun to watch, but they are mighty impressive and they simply wore down a talented North Carolina squad.
Quarterback Vad Lee has added a passing game to an offense that already averages close to 350 yards rushing.
This is a physical team that wins in the trenches and doesn't shy away from its style of play. Don't be surprised if the Yellow Jackets continue to win and make a solid run for an ACC title.
It shouldn't be long before Georgia Tech is a ranked team.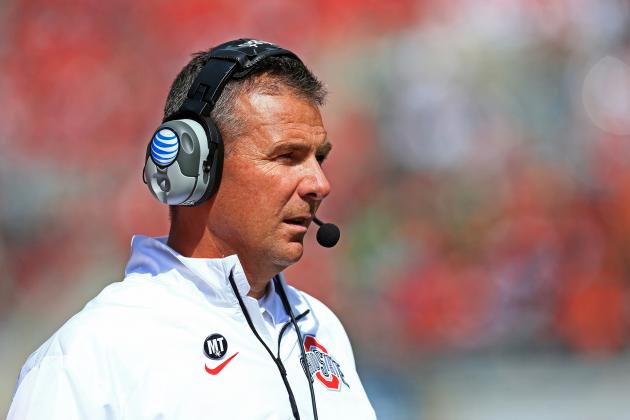 Andrew Weber-USA TODAY Sports

Ranking Last Week: USA Today - Three AP - Four
Current USA Today Coaches Poll: Three
Current AP Poll: Four
Why doesn't Ohio State have a first-place vote in either poll? This is the same team that received three first-place votes in the preseason AP poll and one in the USA Today coaches poll.
So what did the Buckeyes do to scare voters away?
Absolutely nothing. If anything, Ohio State is playing better football under quarterback Kenny Guiton. The offense is firing on all cylinders, and the defense is playing physical and aggressive. Many of the concerns this team had entering the season have been erased.
Why Oregon and Alabama are the only teams getting first-place love is questionable at best.
Kim Klement-USA TODAY Sports

Ranking Last Week: USA Today - 18 AP - 19
Current USA Today Coaches Poll: 19
Current AP Poll: 20
Florida didn't play flawless football against Tennessee, but it did beat an up-and-coming program 31-17. Yes, the offensive struggles are annoying, and the Gators can provide a bundle of turnovers and penalties.
But even with the sloppy play, Florida still has the best defense in the country and enough overall talent to beat any team in the nation. Still, that didn't stop both polls from having Baylor jump the SEC East contender.
Baylor?
The Bears may be the sexier team, but they sure wouldn't score much against the Gators defense.
There could be major improvements with this team, but let's not act like Florida can't handle its own against elite competition.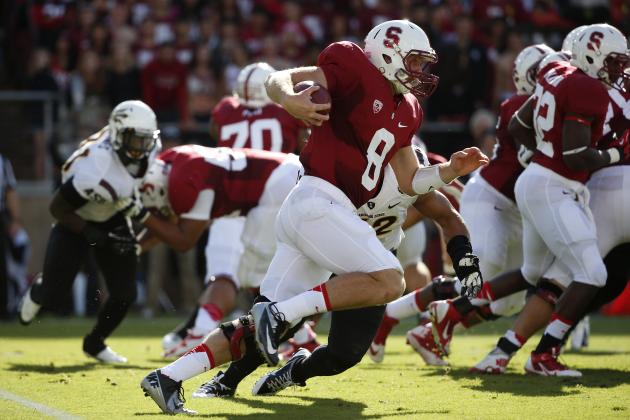 Stephen Lam/Getty Images

Ranking Last Week: USA Today - Five AP - Five
Current USA Today Coaches Poll: Five
Current AP Poll: Five
A win over a ranked opponent doesn't mean anything these days? How about a 42-28 beatdown?
Look, the Sun Devils are no world-beaters, but they were considered a Pac-12 sleeper and did enter the game ranked 23rd in the USA Today coaches poll.
Has Ohio State beat a ranked team yet?
Oregon?
Oh.
Stanford has played great the last three weeks and is a legit national championship contender. Unfortunately, the Cardinal aren't getting nearly the same respect as some of the flashier teams. That's sure to change when they get into the heart of the Pac-12 schedule.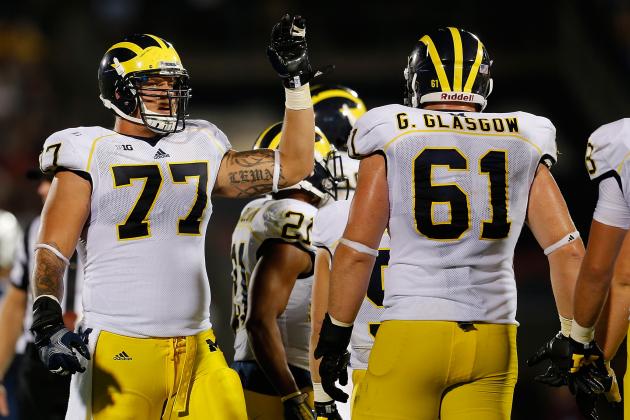 Jim Rogash/Getty Images

Ranking Last Week: USA Today - 14 AP - 15
Current USA Today Coaches Poll: 17
Current AP Poll: 18
OK, it's starting to become a trend with Michigan. The team nearly lost to Akron last week and somehow escaped Connecticut with a win over the Huskies. Needing all four quarters to beat a basketball school isn't something that should make Wolverines fans proud.
However, isn't the goal to win?
Regardless of the struggles, Michigan is still sitting pretty with a 4-0 record. Winning the Big Ten is still a realistic possibility. Voters should only panic when Michigan loses one of these games.