For the remainder of the 2013 season, Florida's offense will be led by an unproven redshirt junior, who completed his first career pass on Saturday in Florida's 31-17 win over Tennessee.
But can Tyler Murphy sustain Florida's offense?
Consider this: the Gators utilized the likes of John Brantley, Jordan Reed, Trey Burton, Jacoby Brissett and Driskel in the time Murphy has been at Florida before he took the field on Saturday.
He completed 8-of-14 passes for 134 yards and one passing touchdown and showcased his mobility, too, rushing for 84 yards on 10 carries and a score. Of the players listed above, Murphy's 161.1 quarterback rating ranks highest among first appearances.
Considering he took first-team reps during Driskel's recovery from an emergency appendectomy at the beginning of fall camp, Florida's offensive playbook won't be altered. Given Murphy's above-average mobility, offensive coordinator Brent Pease will continue to dial up plays from both the read-option and pistol formation to generate yards.
In his debut on Saturday, although a small sample size, Murphy did all the little things Driskel has failed to do with consistency as a starter: he showed signs of a quarterback who can play within an offense's structure, shifted and moved within the pocket all while keeping his eyes downfield and fit throws with perfect trajectory to the far sideline.
I'll say this for #Gators QB Tyler Murphy. He plays with poise and smarts (especially for a guy playing for 1st time). UF 31, #Vols 17, 4Q

— Joey Johnston (@JJohnstonTBO) September 21, 2013
Muschamp said the offense is not expected to change too much with Murphy. Will utilize his mobility like they try with Driskel

— Scott Carter (@GatorZoneScott) September 21, 2013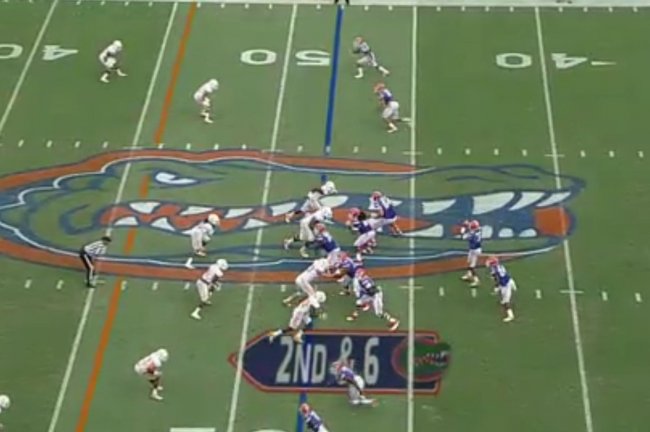 To demonstrate this further, let's focus on these two key plays that stood out during Murphy's game versus Tennessee.
In this photo, Florida is lined up in a 2x2 formation with Matt Jones as the lone halfback to left of Tyler Murphy. Pease dials up a quick screen with a run-pass option on 2nd-and-six at Florida's 48-yard line.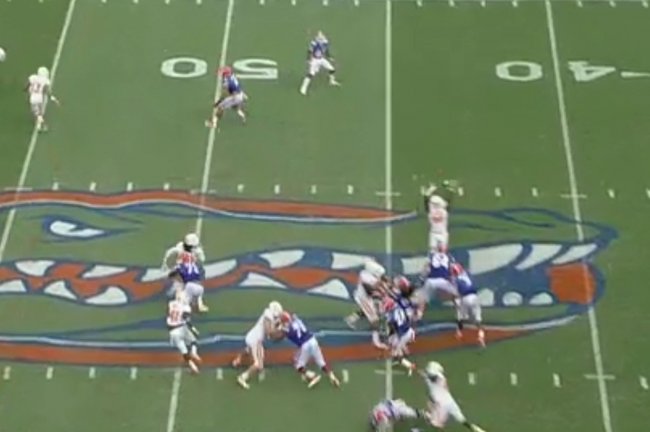 With multiple receivers to Murphy's right side, and Tennessee failing to cover them with numbers, Murphy makes the correct read and simply throws the quick screen to Solomon Patton.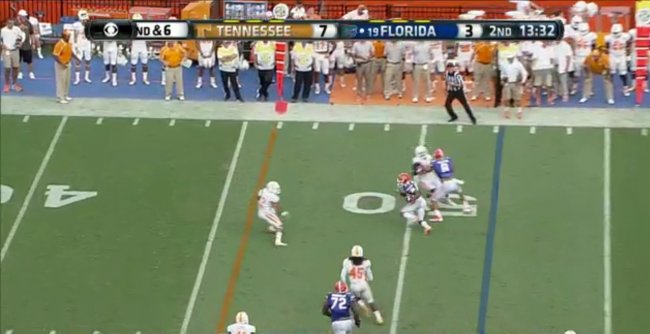 Trey Burton's block on the perimeter creates a one-on-one opportunity for Patton. With his speed and the poor tackling angle by the corner, he sprints up the sideline for a 52-yard touchdown.
In this play, Murphy demonstrates his understanding of package concepts by making the correct read. Simple by design, plays like these press the edge of a defense that plays too deep. And Murphy, a few snaps into his first appearance, boosts his confidence.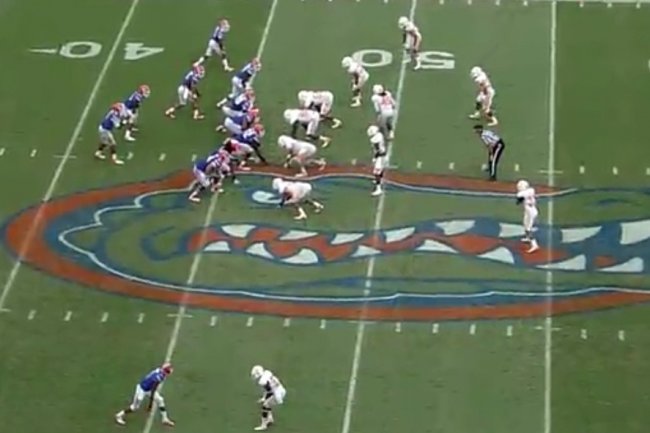 In this next photo, Florida is lined up in a 3x1 formation with trips to Murphy's left and Quinton Dunbar isolated at the bottom of the screen in man-to-man coverage.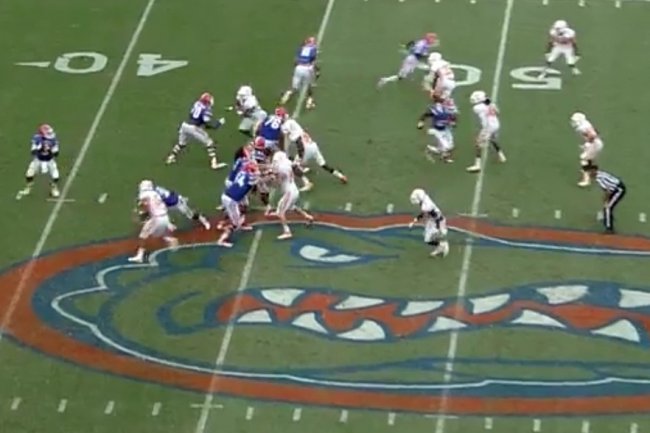 It looks as though Murphy's first read is the receiver coming across the face of the defense on a shallow cross. But with this receiver blanketed in coverage, and with Dunbar on an island to the right sideline, Murphy takes advantage of the one-on-one match up.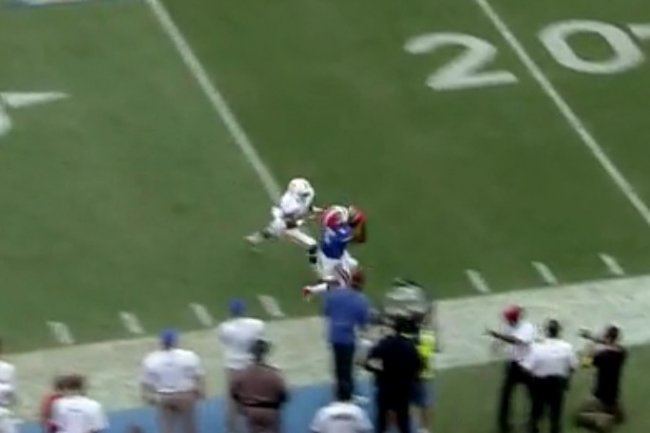 He delivered the ball on time with the correct trajectory, fitting the throw away from the corner and over the right shoulder of Dunbar, where only he could make a play.
This plays shows Murphy's ability to read the coverage and respond accordingly with no hesitation. More importantly, he showed a level of confidence in his receiver to make a play—an aspect of Florida's offense that has been missing.
Now, Tyler Murphy may not be the next Tim Tebow or Danny Wuerffel, but he certainly made plays, scheduled and unscheduled, that should restore confidence in Florida's coaching staff following the season-ending injury to Driskel.
And with Kentucky and Arkansas on the schedule these next two weeks, Murphy will have plenty of time to polish his game before Florida travels to Baton Rouge.